Property Management
La Quinta Property Management & Vacation Rental Management
WHAT MAKES RESORT HOME DESTINATIONS SO SPECIAL?
 A Passion to deliver a 5* Guest Experience: our Guest Reviews and SuperHost Awards are a testament to this.
Local Expertise for all things La Quinta! We've got our finger on the pulse, including shaping local STVR regulations. Want to know the local scoop? Just ask us!  
Driven by Professionalism. We are vacation rental owners, too.  We know every owner deserves both professional home care and strong financial returns.
5 REASONS TO PARTNER WITH RESORT HOME DESTINATIONS
1) REVENUE MANAGEMENT THAT DELIVERS 
We take a sophisticated approach to maximizing occupancy and rates with a continual analysis of each property using leading edge technology. Our model of high revenue/low footprint delivers the ideal guest with less wear and tear. The majority of homes in our program have partnered with us for more than 8 years.
2) DEDICATED OWNER TEAM
We guarantee communication you can count on. Our homeowners rest easy knowing a dedicated Owner Liaison is always looking out for their best interest and is available seven days a week. Our web-based Owner Dashboard allows you to easily see booked stays, reserve dates, track performance forecast revenue, and view owner statements - all in one place.
3) PREMIER PROPERTY CARE
Your investment and time are important to us. Our handpicked team of professionals and trusted vendors will ensure your home is maintained to an exceptional standard. Our team is locally based and hands-on. A 40-point inspection is completed before and after every guest stay. As a boutique agency, we select our homes carefully. Given our selective size, we will give you and your property the attention it deserves to thrive. 
4) PERFECTING THE GUEST EXPERIENCE
We are SuperHosts and Premiere Partners with key OTAs. We know what the luxury guest wants and we deliver. From pre-arrival, in-house walkthroughs, all the way through to post-stay - we are always in close communication. 
Our concierge services and 24/7 guest text and phone number creates happy and cared for guests who can't wait to return. Our extremely high return guest rate and awesome reviews prove it. 5-Star reviews help homeowners to make more money!
5) TRUSTED RELATIONSHIPS 
We value our relationships with local government, businesses, and realtors. Don't just take our word for it! We can connect you with current homeowners, or a local realtor to get the scoop on us.
HOMEOWNER TESTIMONIALS
Our current homeowners are in great hands and we can guarantee you and your luxury home will be, too. 
"With Resort Home Destinations managing my home, I know it's well taken care of. My house always looks fantastic when I come to stay. It's clean, well-maintained, and I've never had any damage issues. The team is knowledgeable about the area, always giving my guests great tips. They're also the best in the industry. They knocked it out of the park during COVID and continue to adapt fast to market changes. I highly recommend you working with Resort Destination Homes- there's not a better management company in the area."
- K.M. Tiburon Drive, PGA West
 "The RHD team does a great job with owners and guests. I've recommended them to family and friends who have all raved about the homes and the service!"
- JohnD, Legends Way, PGA West, La Quinta
 "Resort Homes Destinations are wonderful to their homeowners and their tenants. They take wonderful care of our homes! Everything they do is first class. As an owner we are treated just as well as the tenants that stay in my homes. From the first class bedding and towels to being sure everything we need for our stay is available to us. Along with the temperature of the house and lights on upon our arrival. Which is so appreciated when arriving in the heat of summer and at night. It's so nice being able to have direct contact incase we have questions or need something that we can't find. They truly do care about the owners as well as the tenant".
- L. Wood, Owner, PGA West
Let's get personal. Contact our Homeowner Concierge by phone or text to 820-758-2917 to see how working together will take your vacation rental home to the next level.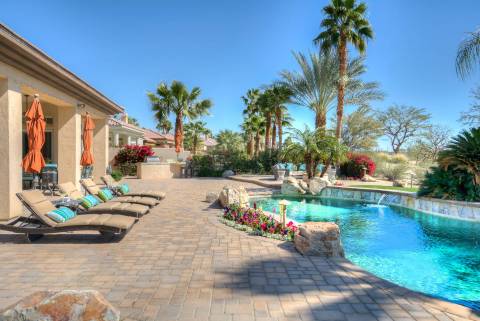 TRUST RESORT HOME DESTINATIONS
Resort Home Destinations is the most trusted property management company in the Coachella Valley. As a boutique agency we cap the number of properties accepted into our program each year. Our portfolio is mostly concentrated at PGA West but we do consider other Clubs.  Our experience and attention to detail is why so many homeowners continue to turn to us for their property management needs
With 15+ years experience under our belt, we know La Quinta intimately. Even more so, we're experts in the vacation rental industry and luxury homes so we know exactly what it takes to get your property rented out.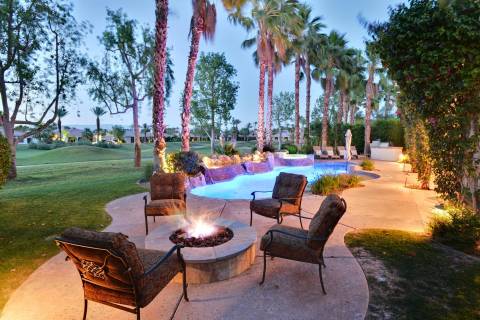 OUR PROPERTY MANAGEMENT SERVICES
Homeowners, you can rest easy when you take advantage of our array of property management services:
Professional Revenue Management: We'll price your property to ensure maximum gains.
Full-Service Real Estate Services: We'll meet all your realty and rental needs.
Multi-Channel Marketing Strategy: We'll get your property in front of your ideal rental.
Design Services: Our design consultations will take your rental home to the next level.
Rent Payment Collection: We'll ensure you receive your payments in a timely manner.
Timely Response to Any Issues: We'll take care of any concierge service or handyman fixes.
Connect with Resort Home Destinations today to learn how our La Quinta property management and vacation rental management services can work seamlessly for you.
Contact Us