The Best Public Golf Courses in La Quinta, CA
La Quinta, California is a golfer's paradise. With a number of professionally designed courses to choose from, all backdropped by the impressive Santa Rosa Mountains, whether you're the next Phil Mickelson or are a novice just looking for some fun, our La Quinta golf courses are sure to impress.
Located in the greater Palm Springs area, La Quinta is part of what is referred to as the "Golf Capital of the World." With over 130 golf courses in the area, you know the competition to stand out amongst the greens is a tough one. While that number of choices might make it tough to decide which one to play 18 on, it does mean the bar is consistently raised and the courses are all always working to top each other.
Between that, the weather, and the incredible green-facing vacation rental homes, golfers of all skill levels will have a great time while in La Quinta, CA.
To make your decision on which course to book a tee time for, we've narrowed it down to the best public golf courses in La Quinta proper.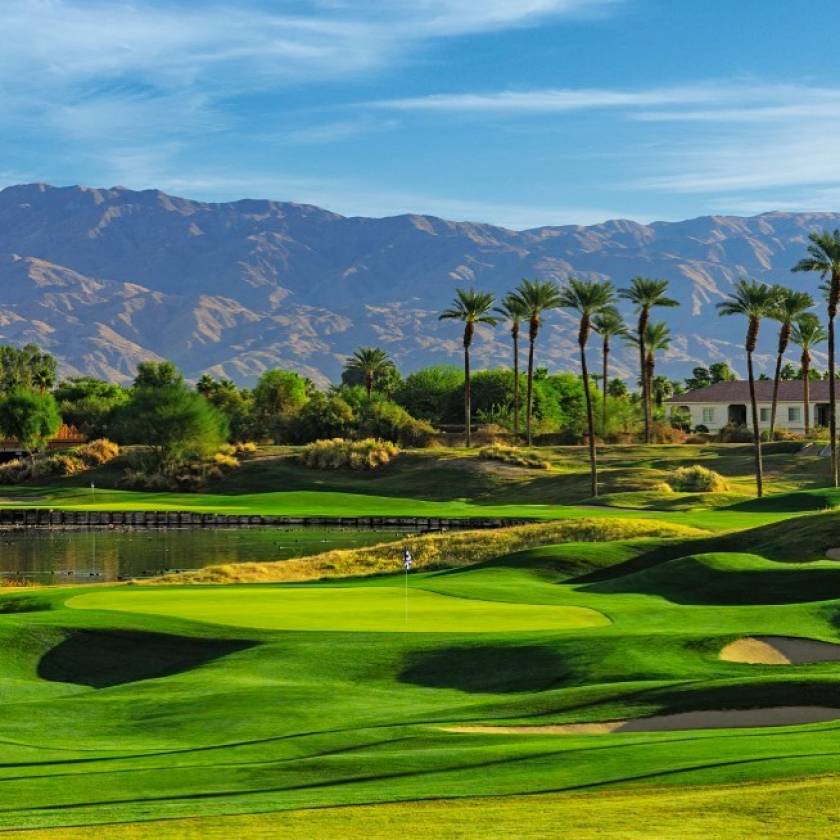 Photo Credit: pga_west via Instagram
PGA West is one of those clubs that has set the bar far higher than the rest of the competition. While not just one course but actually 9, PGA West is consistently ranked as the best place to hit the links while in La Quinta.
The 9 courses were all designed by professional golfers, including Pete Dye, Greg Norman, Jack Nicklaus, Tom Weiskopf, and Arnold Palmer. Although 4 of the courses are private, 5 of them are resort courses.
Also at PGA West, you can gear up for your round or wind down after a fun day at their 3 resort clubhouses. Choose from:
The Tournament Clubhouse: This clubhouse features views of the Stadium Course and the Tournament Course. This clubhouse hosts the Golf Academy, Ernie's Bar & Grill, and a golf shop.
Greg Norman Clubhouse: This stylish clubhouse blends right into the desert landscape. Enjoy indoor or outdoor dining at Wallaby's West or stock up on some Greg Norman-esque gear at the golf shop.
Pete Dye Clubhouse: Boasting views of the Mountains Course and Dunes Course, this clubhouse is a tribute to the famous architect. Enjoy a lounge, Pete's Grill, and a pro shop.
Not only are the PGA West courses incredible to play, they're incredible to stay on. Many of the vacation rental homes by Resort Home Destinations are nestled right on the greens of one of the resort or private courses. You can take advantage of this envy-worthy location by popping into your rental home for a cold drink while playing the course, or by watching others from your backyard sofa or heated pool.
Although the PGA West courses draw in golf professionals and avid players year after year, it's also a great place to learn how to play or fine tune your skills. At the PGA West Golf Academy, on the Stadium Course and Tournament Course, you can learn from the best. Through customizable lessons, you can pick and choose the areas you most need help with, from video analysis to on-course instruction.
The 5 resort courses at PGA West include:
Pete Dye Stadium Course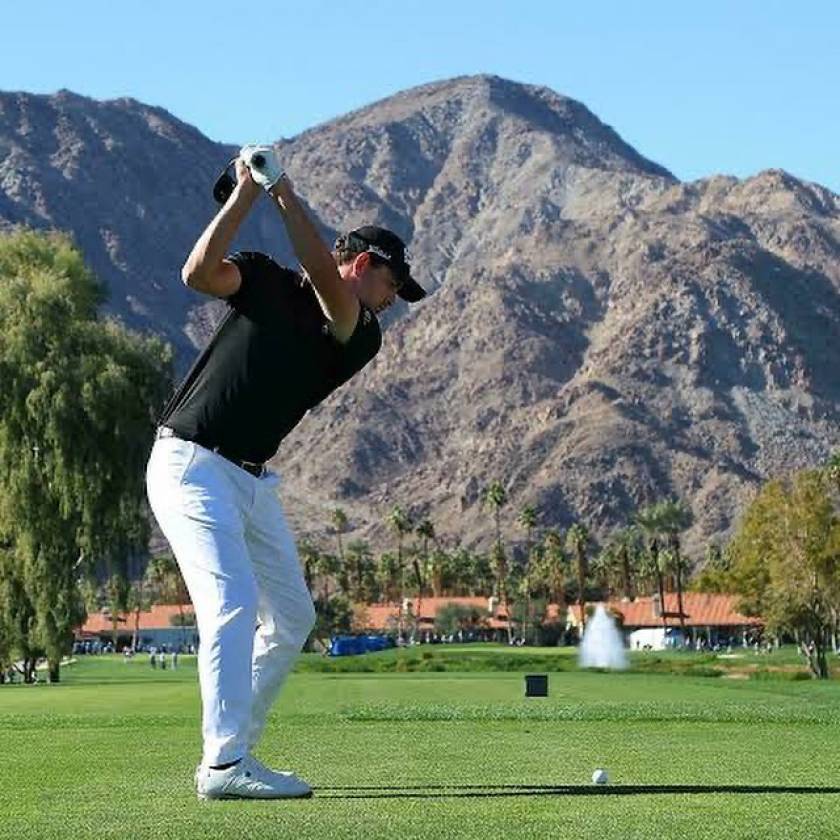 Photo Credit: golf_in_life via Instagram
The uber-talented Pete Dye designed 3 courses at PGA West, one of which is the Stadium Course. This course is usually the first that comes to mind to any golf enthusiast speaking about PGA West. As one of the toughest courses in the U.S., it's become synonymous with all golf encompasses: beauty, patience, adrenaline, and accuracy.
The Stadium Course is a max 7,300 yard par 72 from the back tees. It has the highest stroke at 76.1 and slope at 150 of the PGA West courses.
Pete Dye Mountain Course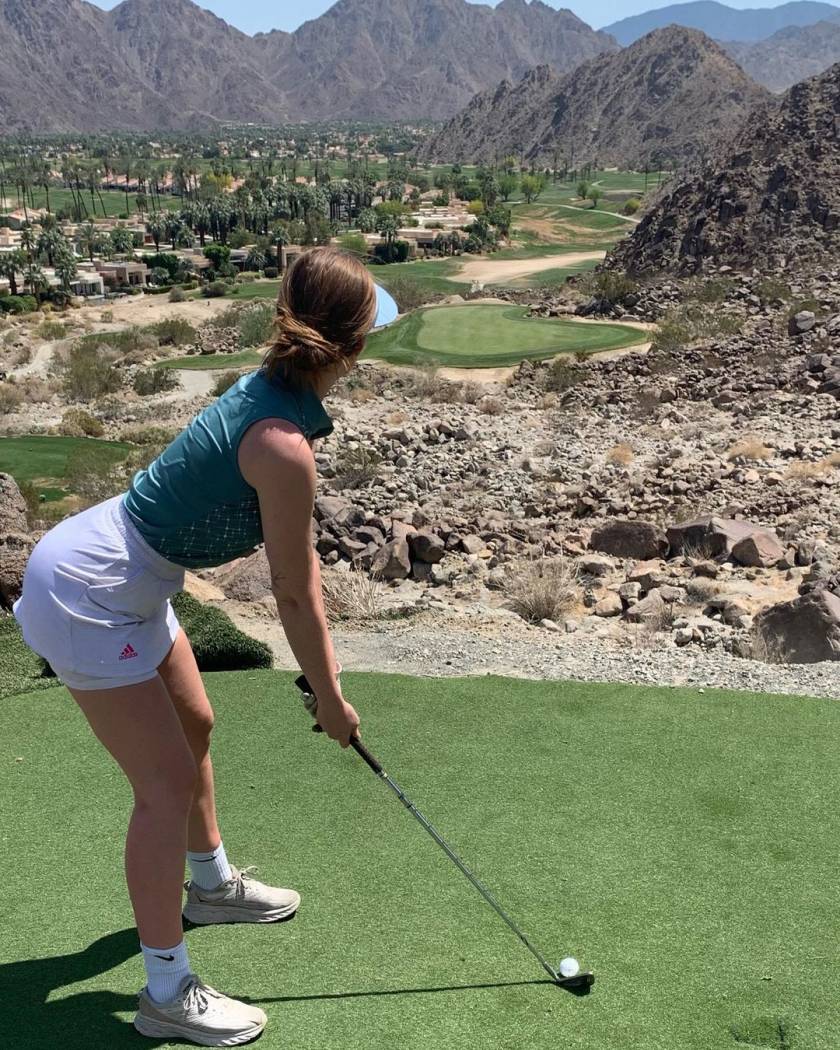 Photo Credit: lindseymckie via Instagram 
Another of Pete Dye's masterful creations, the Mountain Course is the perfect choice for someone looking for a technical challenge. Filled with bunkers, rock formations, and elevated tee boxes, this course is not for the faint of heart but is for the golfer looking for something unlike any other golf course he or she has previously played.
The Mountain Course is a par 72 from all tee boxes. At its longest yardage it plays 6,666 yards and has a slope maximum of 138.
Pete Dye Dunes Course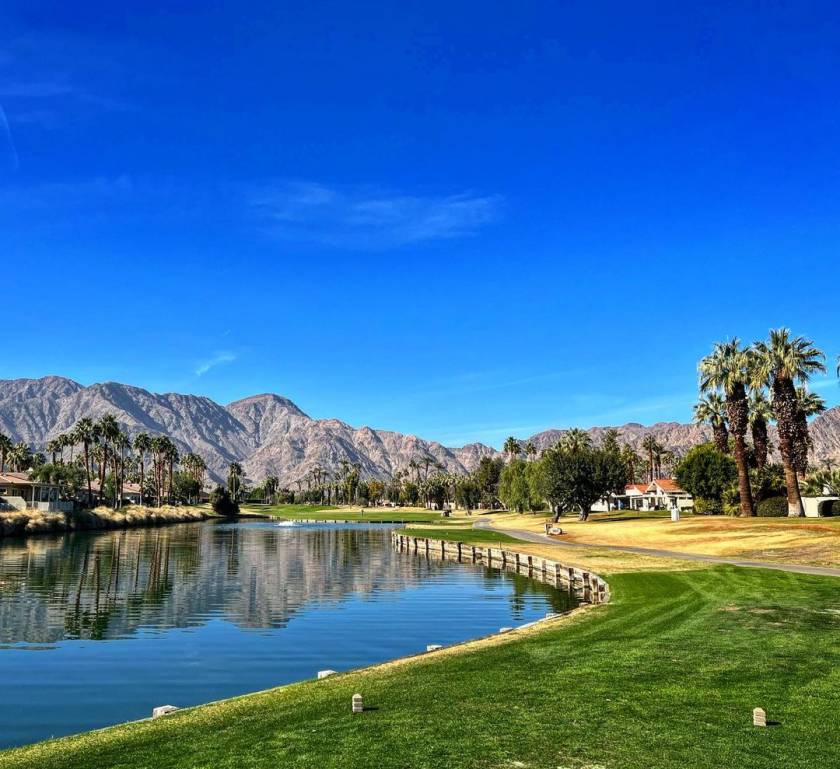 Photo Credit: dsdesertgolf via Instagram
The view at the Dunes Course is really out of this world. Situated at the foothills of the Santa Rosa Mountains, you'll enjoy the high contract of well-manicured greens outlined in craggy red, desert rock. At this Scottish-inspired course, with a typical Pete Dye twist, you'll need finesse and a great drive to hit par.
The Dunes Course is a par 72 from all tee boxes. At a maximum of 6,578 yards from the back tees, the highest slope is 137.
Greg Norman Course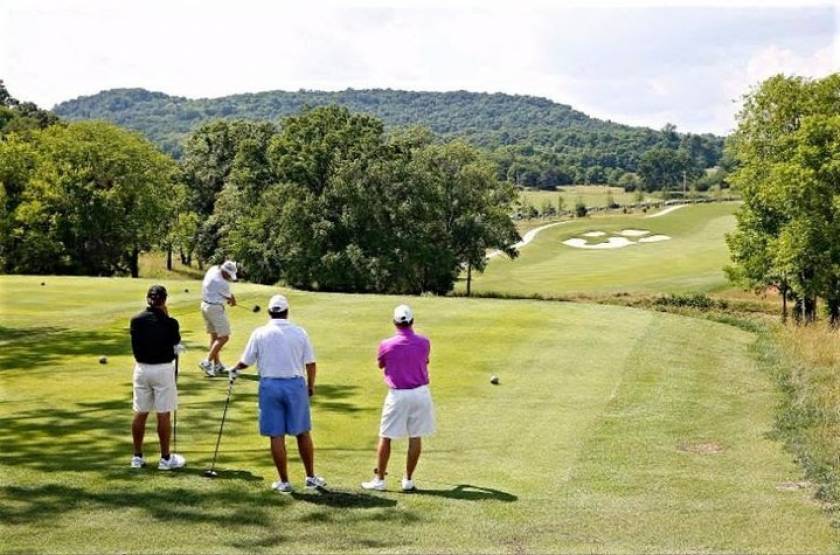 Photo Credit: thegroveliving via Instagram 
As the name suggests, this course was designed by the golfing superstar, Greg Norman. This is the only Greg Norman designed course in the Coachella Valley, so if you want a chance to play one of his creations, you'll want to grab this opportunity. Apting described as "challenging but fair," you'll need to navigate a sea of hazards.
The Greg Norman Course is a par 72, regardless of tee box. Maxing out at 7,200 yards and a slope of 140, you'll have plenty of fairway to play.
Jack Nicklaus Tournament Course
Photo Credit: wjaybird via Instagram
Widely considered to be one of the greatest golfers of all time, it really is a dream come true to most golfers to have the privilege to play on one of his own designs. Along with the Stadium Course, the Tournament Course is the bi-annual host of the PGA Tour's final round of Q-School. Given its esteemed reputation, incredible beauty, and challenging holes, this course is one many golfing bucket lists.
The 7,200 yard Tournament Course is a par 72 from all tee boxes. It has a stroke rating of 75.3 and a slope rating of 143.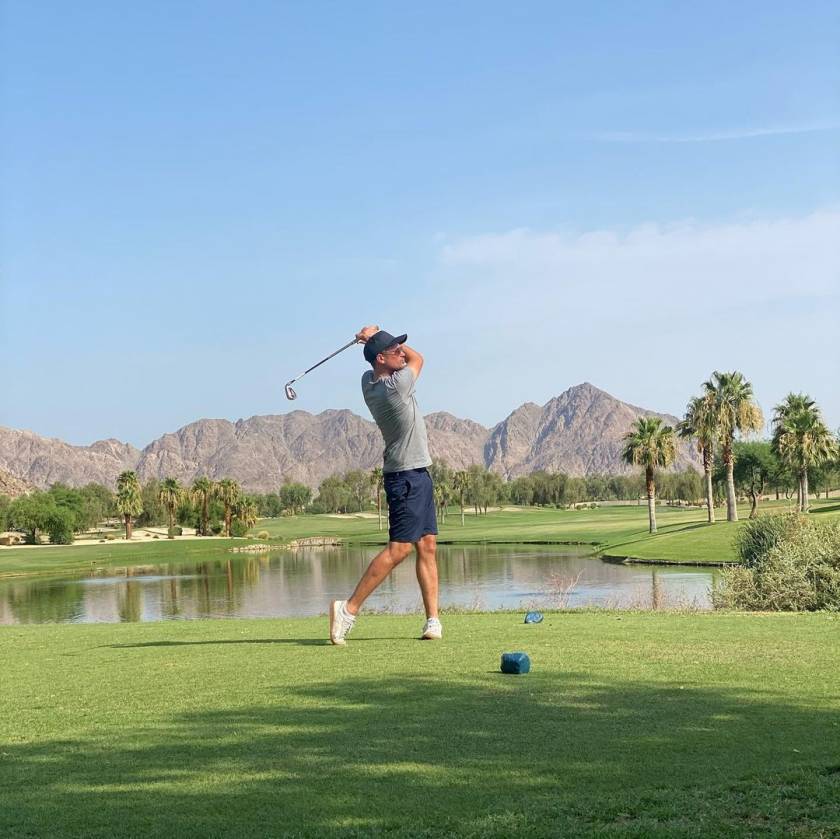 Photo Credit: seb_dw via Instagram
SilverRock Resort is another La Quinta staple in the golfing community. Their course, the Arnold Palmer Classic Course, is owned by the city of La Quinta. As far as public courses though, you can expect really well-maintained greens, incredible views, and a staff that works hard to ensure you enjoy your round.
This max 7,239 yard course is bigger than most, covering nearly 200 acres that will wind you around their slice of the Coachella Valley paradise. The masterminds behind this stunning course were Arnold Palmer and Erik Larsen.
From 2008 until 2011, this course was the host of the Bob Host Classic. For most of us, this course came on our radar while watching the golfing greats play amongst the stunning desert landscape. Just minutes away from your luxury rental home on PGA West, it's well within reason to add this course to your itinerary while you're in La Quinta.
As a par 72, you can book 9 or 18 holes. Regardless, before or after you play, be sure to stop by for a drink or bite to eat the SilverRock Grill.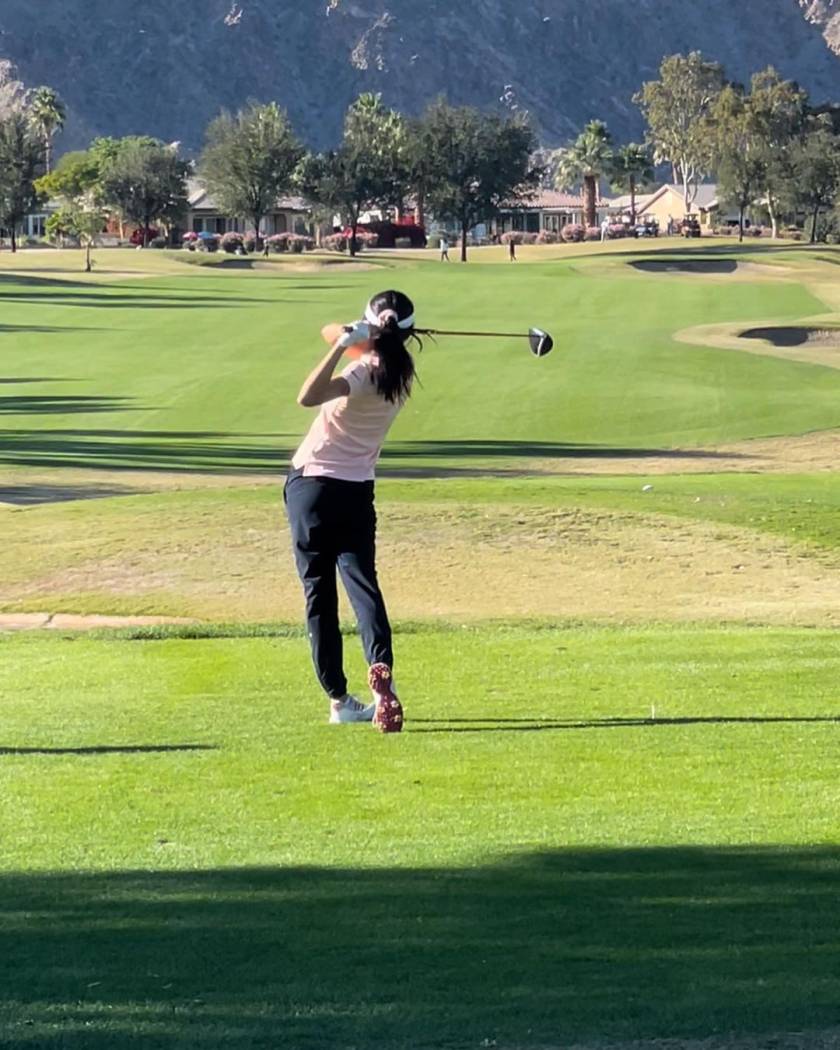 Photo Credit: nikkiohgolf via Instagram
Home of the PGA Tour Skins Game for much of the early 2002s, the Coral Mountain Golf Club is another prime tee box in La Quinta. While not as exquisite of an experience you'll be treated to at PGA West and SilverRock, The Coral Mountain Golf Club is still a great option for a different fairway experience.
While at the Coral Mountain Golf Club, you can enjoy a meal at one of two of their on-site restaurants. The Scene is their sit down restaurant that's ideal after playing a round. Here, you can treat yourself to a delicious meal from their dining room or outdoor patio. For a more casual meal, opt for the Irons Club. This sports bar and grill is a better choice for a lighter meal or a drink from the bar.
Choose from playing 9 or 18 holes at this par 72. From its most advanced tee box, the course is 7,145 yards and has a slope of 132.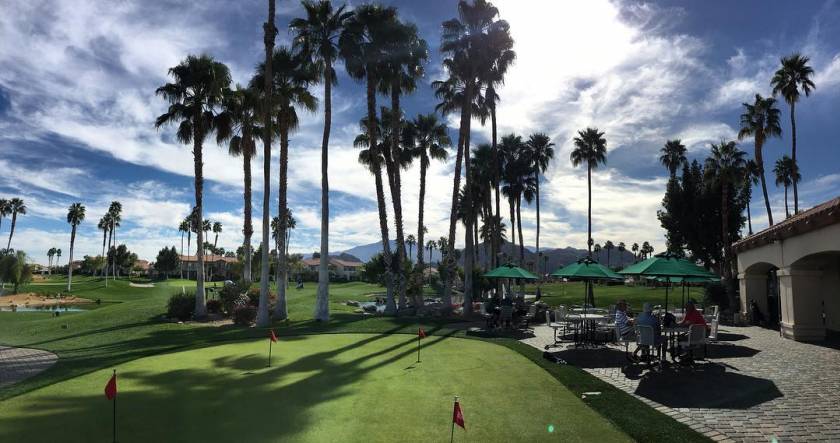 Photo Credit: palm_royale via Instagram
The Palm Royale Country Club is a gated residential community in La Quinta that offers a public course. As a par-3 course, this is a great option for beginner golfers whose skills aren't quite refined enough for one of the areas more challenging courses or for long-time golfers that are feeling a bit rusty.
The Palm Royale Country Club is a walking only course, so you're sure to get some great exercise while you play. With a fast pace of play, you and your golfing buddies are sure to enjoy this Ted Robinson designed course.
At 18 holes just over 2,000 yards from the blue tee box, this par 72 is a great choice for ameteur golfers looking to take advantage of the La Quinta scenery.
Find the Best Golf Course in La Quinta for Your Needs
If you are looking for a beautiful golf course in Coachella Valley, these are the best public golf courses visitors to La Quinta will love to try. With so many dream-worthy courses to choose from, any golfer would relish the opportunity to play a round at one of the PGA West course or any of the other professional golf courses in La Quinta.