Best Sushi Restaurants in La Quinta, CA
The charming desert town of La Quinta attracts experienced culinary masterminds from all over the world, including some incredible sushi chefs. As a result, La Quinta has some excellent Asian-inspired restaurants, including several delicious sushi options.
For a night out from your boutique vacation rental in La Quinta, these spots will not disappoint. Japanese restaurants in La Quinta don't just offer good sushi; they also bring an authentic craft with some of the greatest master sushi chefs in the desert.
Here are the best sushi restaurants in La Quinta, with everything from traditional Japanese cuisine to fun, creative desert-inspired sushi rolls.
Misaki Sushi & Grill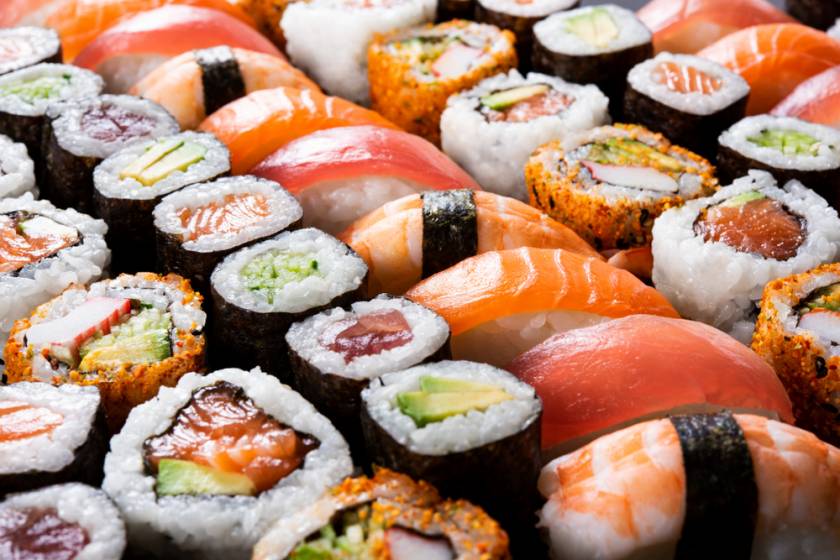 Photo Credit: Ground Picture
Address: 46600 Washington St #1, La Quinta
Price: $-$$$
This local sushi joint has some of the best, well-priced sushi in La Quinta. Misaki Sushi & Grill's extensive menu will cater to anyone in your sushi-loving group and includes everything from classic rolls to their Sashimi Special (a Chef's Choice of their freshest fish).
Mouthwatering appetizers like Soft Shell Crab and Baked Green Mussels will leave you wanting more. Afterward, entrees like Tonkatsu and Bulgogi (marinated beef and grilled vegetables) will make you a superfan of this sushi spot.
The presentation of every dish is impeccable, and the service is impressive. This La Quinta sushi restaurant is the perfect place for sushi when you're craving reliable, delicious rolls in a casual dining atmosphere.
Pro Tip: Misaki does not take reservations, and wait times often run longer than an hour. It's just that good!
Okura Robata Grill & Sushi Bar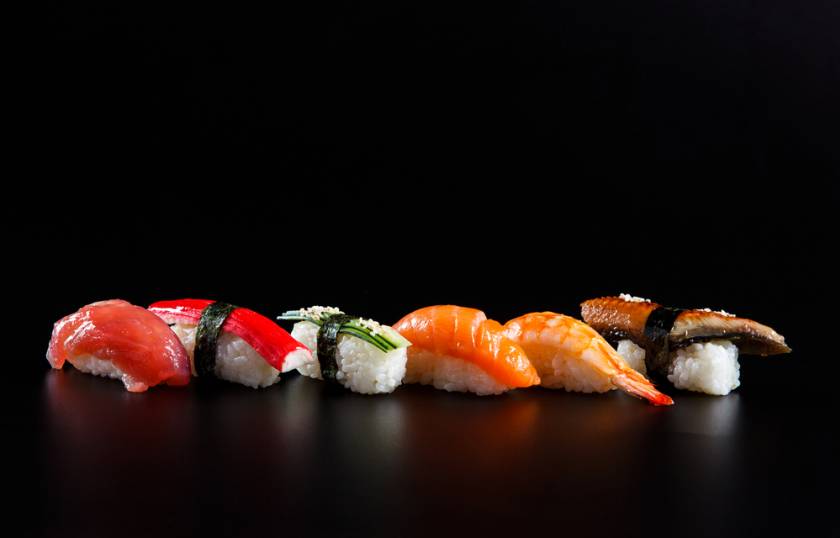 Photo Credit: ernstas
Address: 78480 CA-111, La Quinta
Price: $$-$$$
Okura Robata Grill & Sushi Bar serves up a fusion of both traditional Japanese and California-style sushi.
Their prices are on the higher end compared to other sushi restaurants in La Quinta, but they are also one of the only sushi restaurants in the region receiving daily deliveries of Grade A fish and seafood. In addition, they are one of the best options for enjoying outdoor seating on their patio.
That said, that upper echelon of fish is very apparent in their sushi, with no expense spared regarding their incredible sushi rolls, sashimi, and their exciting Okura Specialty Rolls. In addition, ocean-fresh sashimi plates featuring yellowtail, salmon, and albacore will start your dining experience off right.
Their menu also goes beyond sushi to include incredible entrees like their Chilean Sea Bass, and Beef Ishiyaki served on a hot stone.
In addition to Grade A sushi, Okura Robata also serves premium sake and signature cocktails like Lychee Martinis, a Whiskey Ginger Smash, and their Smoky Paloma. So if you're looking for a chic, contemporary sushi restaurant with a more upscale feel, pay a visit to Okura Robata Grill & Sushi Bar.
Pro Tip: Okura Robata also offers delivery and takeout if you want a more intimate at-home sushi experience.
Sawa Sushi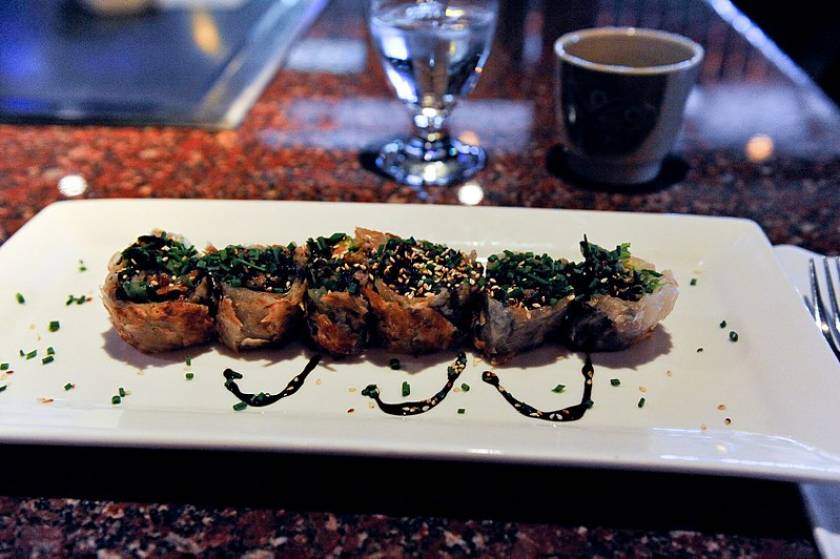 Photo Credit: commons.wikimedia.org
Address: 78995 CA-111 STE 6, La Quinta
Price: $-$$
Sawa Sushi is a no-frills sushi spot in La Quinta for casual, fresh, and delicious sushi. While you can choose from their wide selection of tasty hand rolls, specialty rolls, nigiri sushi, and sashimi, their most popular items are their hand and specialty rolls.
Start with the Cucumber Salad or Crispy Salmon Skin Salad, and grab a Baked Scallop or Freshwater Eel Roll for the appetizer. Then, you can move on to the Unagi Bowl for a big finish.
If you're craving sushi and looking for a quick, casual dining experience, be sure to check out this cozy La Quinta sushi bar.
Sandfish Sushi & Whiskey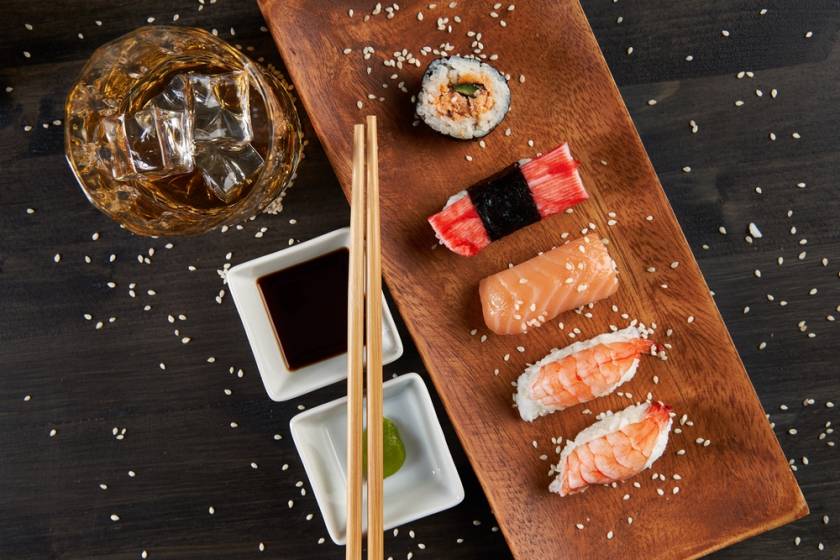 Photo Credit: Slatan
Address: 1556 N Palm Canyon Dr, Palm Springs
Driving distance from PGA West: 41 minutes
Price: $$$$
If you feel up for venturing out of La Quinta and into Palm Springs, Sandfish Sushi & Whiskey is well worth the approximately 40-minute trip from PGA West. This intimate, upscale sushi venue serves exquisite sushi and perfectly curated whiskey pairings.
Some local favorites include the Sandfish Roll and Braised and Grilled Spanish Octopus. If you're looking to try something new, opt for their Omakase "Chef's Tasting Menu," where Chef Engin Onural will serve you several courses that reflect the best of Sandfish.
The atmosphere at Sandfish is simply beyond. The Scandinavian-inspired interior is the perfect setting for celebrating a special occasion or a romantic night out. They also have a lovely patio with views of the Santa Rosa Mountains.
Pro Tip: Due to its popularity, Sandfish tends to book out, so make a reservation in advance to secure your table.
Otori Sushi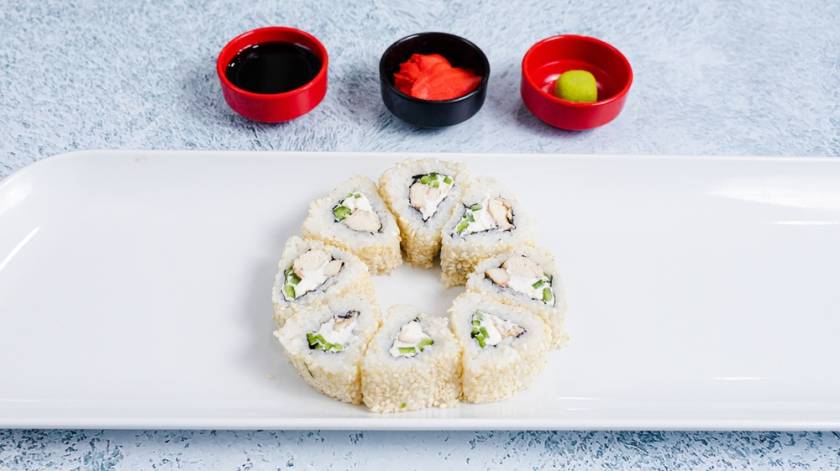 Photo Credit: shamiltural7
Address: 68100 Ramon Rd, Cathedral City
Driving time from PGA West: 34 minutes
Price: $-$$
Otori Sushi is a must-visit restaurant for sushi lovers in the Palm Desert! They offer some of the best sushi in the area, with an extensive menu of traditional and specialty rolls. The chefs take great care in preparing each dish – from selecting the freshest fish to carefully rolling the perfect sushi roll.
If you're in the mood for sushi, Otori Sushi is the perfect place to satisfy your craving. Whether it's with a classic California Roll or something a bit more adventurous, like their Roller Coaster Roll topped with fresh albacore, avocado, and fried crab stick, their sushi is sure to delight.
Taka Shin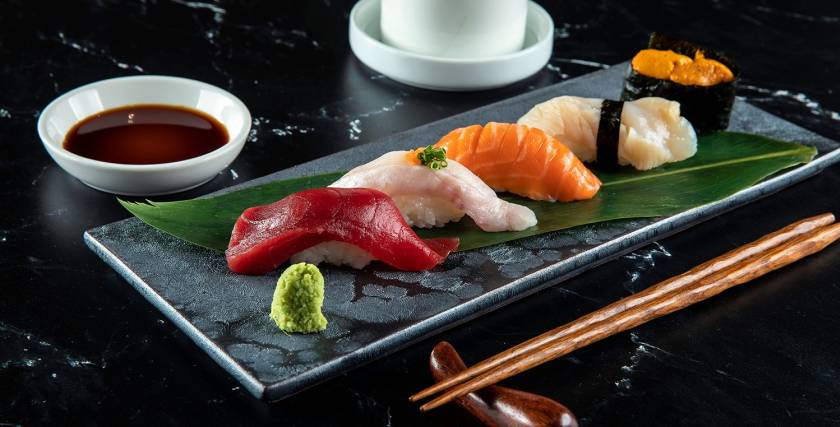 Photo Credit: TAKA SHIN
Address: 641 N Palm Canyon Dr, Palm Springs
Driving time from PGA West: 42 minutes
Price: $$$-$$$$
For an incredible sushi restaurant that focuses on creating authentic, traditional Japanese food with a contemporary twist, pay a visit to Taka Shin.
This popular sushi restaurant is the place to be if you want to enjoy authentic Japanese sushi with the freshest, most tender fish. However, if you opt for Omakase, the chef will provide you with the best fresh, seasonal, and artistically prepared sushi dining experience.
No matter which dining experience you choose, every dish is served with the utmost care and attention to detail, ensuring that each and every bite is a delightful experience. On top of this, the service is friendly and helpful, making it easy to enjoy a great meal in a pleasant atmosphere.
Pro Tip: Taka Shin takes online reservations, so you don't have to wait for a table!
The Venue Sushi Bar & Sake Lounge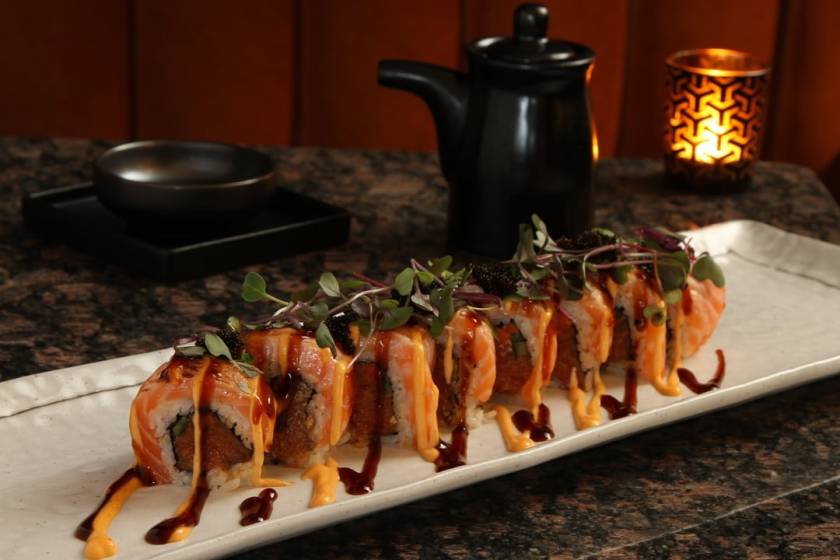 Photo Credit: thevenuepalmdesert
Address: 73111 El Paseo #103, Palm Desert
Driving time from PGA West: 24 minutes
Price: $$$
The Venue is an upscale, sophisticated sushi bar serving inventive sushi rolls and delicious sake cocktails.
The moment you walk in, you're hit by the warm and inviting atmosphere of their newly renovated dining interior. This is a great sushi restaurant if you're looking for a mix of traditional Japanese sushi and some more creative rolls.
While you can't go wrong with their spicy tuna or sashimi platter, it's a great place to try something new, like their Mediterranean Roll or Ko Ko Roll, the latter of which delivers the perfect combination of sweet and spicy.
Craft sake cocktails pair perfectly with the sushi at this chic restaurant. One of the most popular drinks on the menu is the Flor Picante, made with Sabe Blanco, hibiscus, and Chile de Arbol syrup for the kick.
Enjoy the Best Sushi Restaurants in La Quinta
There are so many wonderful options for sushi in La Quinta, ranging from quick, local, and affordable to upscale fine dining experiences to complement your stay in La Quinta!
Whether you're craving the best sake in town, crafted specialty rolls, or an ocean-fresh entree, these incredible sushi restaurants in La Quinta are here to satisfy your cravings.