The Ultimate Guide for Shopping in La Quinta
All settled in one of La Quinta's lavish vacation rentals? Splendid — enjoy the stunning views of the Santa Rosa Mountains and endless opportunities for sunshine-filled fun and relaxation.
But after a few opulent dinners and days at the pool, you're craving a wardrobe refresh. Luckily, La Quinta's the best shopping therapy destination!
Start your day with a salmon-lox bagel or acai power bowl at California Cafe or any of the other fantastic restaurants in the heart of Old Town. Then, let us play as your shopping travel guide as we guide you through La Quinta's top boutiques and shops!
Old Town La Quinta
A stroll through La Quinta's old town is a treat for anyone who relishes old Renaissance architecture with a Californian twist. You'll see rich, ginger-toned rooftops, palatial archways, and Roman balconies peppered with consistent palm trees lining every street. We can't think of a better setting for an upscale shopping district!
1. Lulu's La Quinta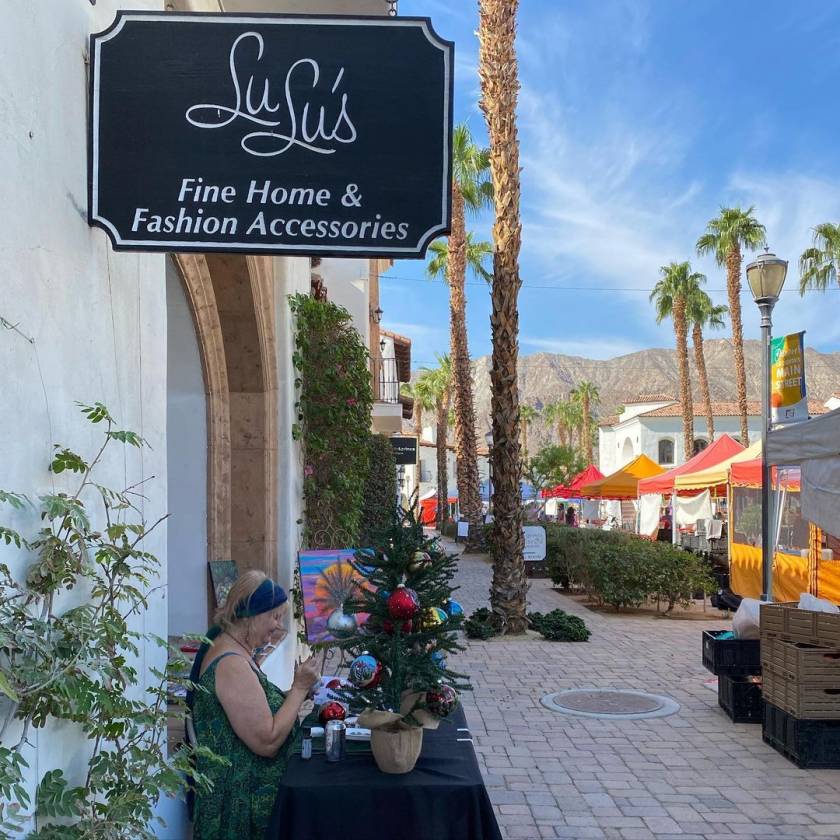 Photo Credit: luluslaquinta via Instagram
You might remember Lulu's as a fine home goods store in 2010, but they've since evolved to include lovely women's accessories and the odd character fashion piece.
If you're after local crafts, Lulu's is a fabulous place to start. The store features endless jewelry with natural, gorgeous-toned stones and seashells from the coast. The artisan? Mary Schultz, who also sells La Quinta landscape-inspired paintings from the shop.
Of course, the shop still sells signature home decor items, from desert-toned nesting tables to plush, uniquely designed throw pillows.
If you need help, just ask Lulu (Linda Cofer), the founder who's often rocking the latest pieces in-store. We just love the bold colors and cuts she showcases in every look, livening up the traditional middle-aged woman's look with an eye-catching flair.
2. Elizabeth & Prince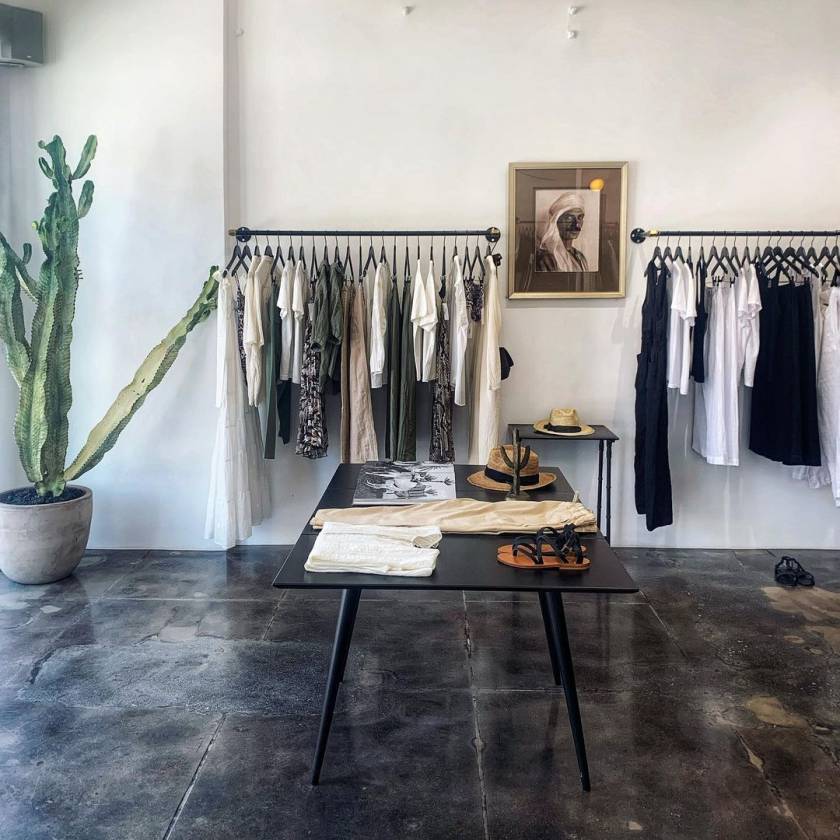 Photo Credit: elizabeth_and_prince via Instagram
Founders Shawn and Analisa bring a true Coachella Valley feel to their upscale women's clothing store. Every ruffle, button, and pattern is unique, yet they all feature an unmistakably dreamy elegance that speaks to the modern traveler. You can enjoy all they have to offer with three locations: La Quinta, Palm Springs, and Palm Desert.
If you're looking for a statement piece, this is the place to get it. Elizabeth & Prince features plenty of name brands showcasing pieces with simplicity, style, and refinement.
You'll find bohemian-chic patterns from Australian designer Camilla — try a Kaftan, kimono dress, or stylish one-piece bather.
Or perhaps you're looking for a more neutral look. Try an Indigenous-embroidered, solid-toned trouser from Ne Quittez Pas. For those cool nights, grab a cashmere piece from Los Angeles designer SABLYN.
3. Alexandrite Active & Golf Wear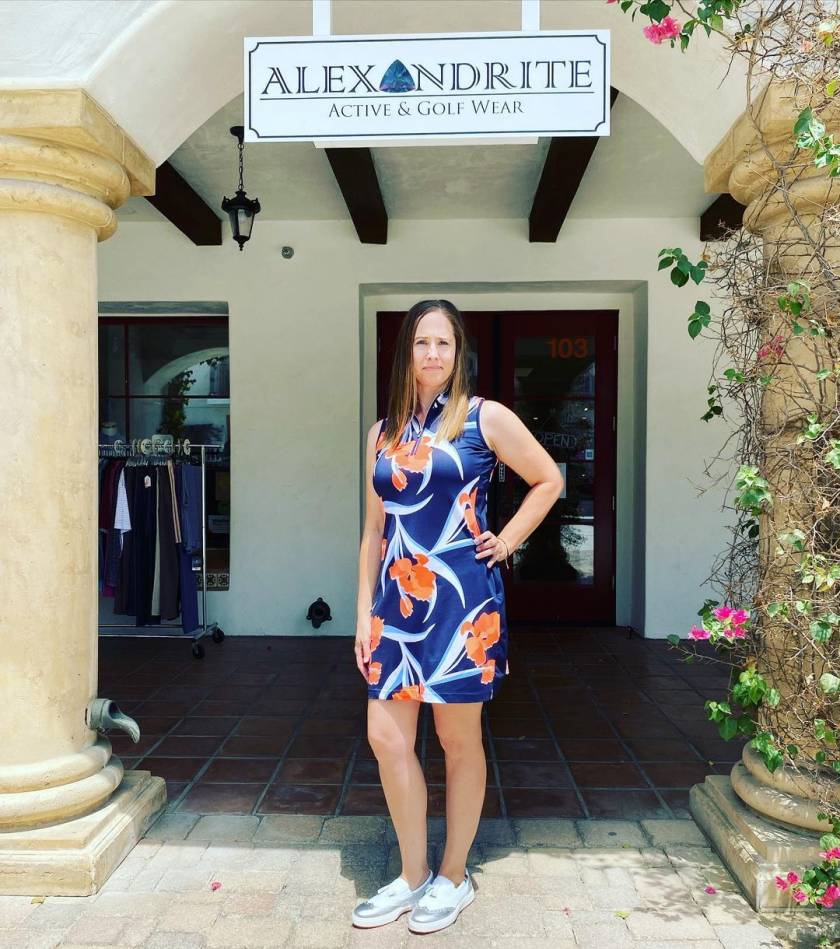 Photo Credit: shopalexandrite via Instagram
Wanna sneak a birdie in before lunch at one of the many PGA West golf courses? You'll need the proper gear. Maybe you packed a polo, but how about a fitted peg vest or performance joggers? There's nowhere better to look than Alexandrite Active & Golf Wear.
Specializing in men's and women's active and golf wear, this shop will dress you to the 't for every tennis match, morning workout, golf tournament, or casual morning walk. The store carries reputable, popular brands that include Amy Sport, Liverpool, Nevica, Sun Bum, Foray Golf, Golftini, and more.
Don't hit the golf courses in La Quinta without a stop at Alexandrite!
4. La Quinta Olive Oil Company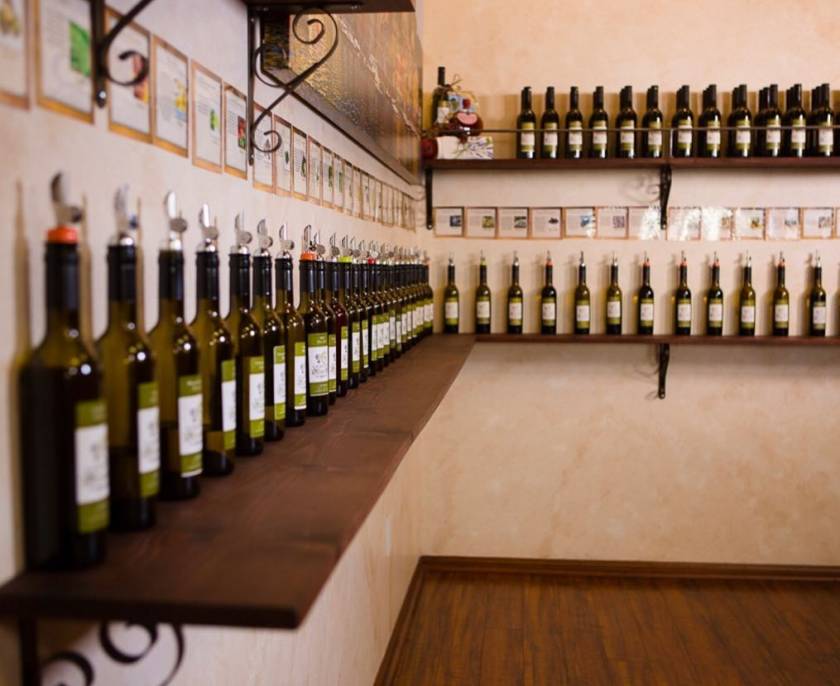 Photo Credit: oldtownlaquinta via Instagram
Imagine a farmers market dedicated to the world's finest olive oils. Just across the street from the Old Town shopping mall, La Quinta Olive Oil Company features artisanal olive oils and balsamics from the Mediterranean and California.
The store has a sophisticated, professional staff that'll help you find the perfect pick for a loved one's gift or food pairing. These olive oils make for a perfect souvenir or a gift for someone who couldn't join you on your vacation.
Resort Shops
The luxury traveler will find ample La Quinta shopping right in their resort. But if you're staying at a PGA West vacation home, don't worry. You're only a short drive away from fabulous finds.
5. PGA West Clubhouse – Greg Norman Golf Shop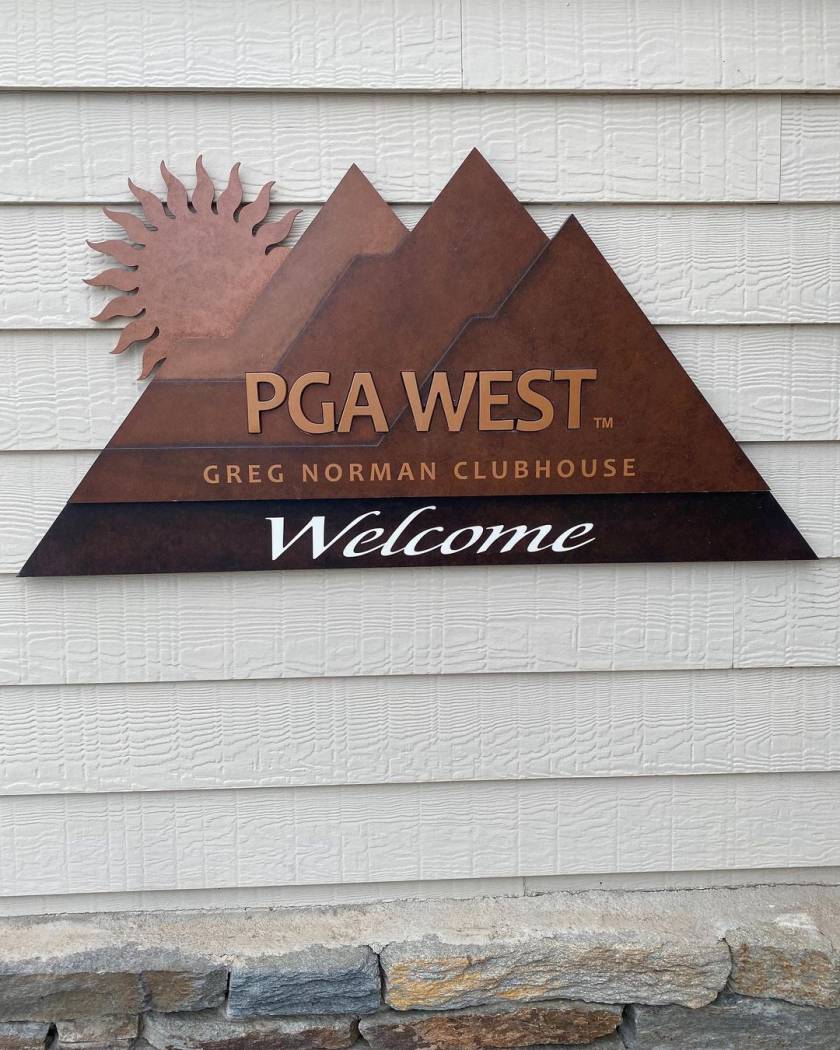 Photo Credit: golfingmoon via Instagram
Best for: Men and women's golf wear
Address: 81-405 Kingston Heath La Quinta, CA 92253
If you're staying at one of our PGA West vacation homes, you're in the thick of endless, lush greenery and golf courses. Maybe you stopped at old town Alexandrite, but couldn't find the golf attire that spoke to your luxury needs.
The PGA West Clubhouse hosts a few gift shops, most notably the Greg Norman Golf Shop. These golf wear experts use the latest fashion tech to bring you high-performance golf wear for every polo, vest, short, or tank. For example, their ML75 features a luxurious feel and moisture-depleting capabilities — perfect for those hot summer days on the golf courses.
6. La Quinta Resort & Club Gift Shop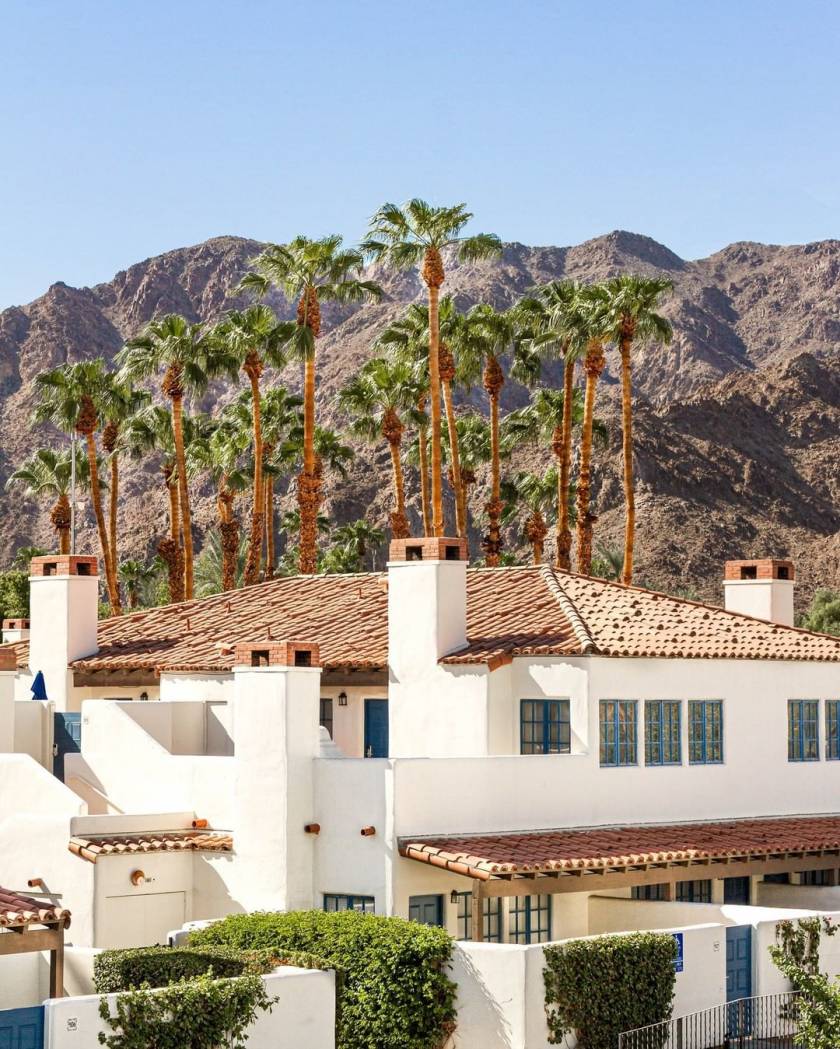 Photo Credit: laquintaresort via Instagram
Best for: Unique souvenirs
Address: 49-499 Eisenhower Drive, La Quinta, California, 92253
There's no better gift shop in La Quinta than the city of La Quinta's most renowned resort. This popular resort has a lot of history, founded with 20 charming casitas in the 1920s. The resort evolved to include PGA West golf courses, a luxurious spa, and other amenities that fashioned it into one of the world's most exclusive resorts today.
History informs many of the shop's unique finds, from custom stationery to high-class marbled coasters. You'll also find uniquely designed pottery pieces crafted by local artisans.
Looking for the perfect souvenir or honeymoon gift? La Quinta Resort & Club's gift shop is a great place to look!
Other Shopping Destinations Near La Quinta, California
La Quinta is a small city, but you don't have to stay within its bounds to scratch your shopping itch. Here are some other favorite shops and boutiques in nearby towns like Indio, Greater Palm Springs, and Palm Desert:
Blonde Clothing Boutique, 73-200 El Paseo, Palm Desert, CA 92260
Serena's, 74963 CA-111, Indian Wells, CA 92210
Trina Turks, Palm Springs Boutique, 891 N Palm Canyon Dr, Palm Springs, CA 92262
Grayse, 73130 El Paseo F, Palm Desert, CA 92260
CoCo Rose, 74855 Country Club Dr, Palm Desert, CA 92260
Experience La Quinta Shopping with Resort Home Destinations
The City of La Quinta is a destination for the traveler that craves more. Whether you seek a sanctuary away from the busy city life, or a new place to experience your next chapter, Resort Home Destinations offers you refuge.
If you want to relish California sunshine, grassy green golf courses, and luxurious home decor, La Quinta's a superb location for real estate rentals.
Fulfill your upscale California living dreams with Resort Home Destinations!