Most Unique Things to Do in La Quinta, CA
Nicknamed "The Gem in the Desert," La Quinta is one of the most beautiful and luxe towns in the Coachella Valley. Within this small desert town, you'll find a plethora of luxury golf resorts, shopping, restaurants, and more.
You'll also find year-round sunshine, a surreal desert landscape, and unrivaled sunsets. La Quinta is one of those places that receives interest from golfers, outdoor enthusiasts, fashionistas, and nearly everyone between.
There is no shortage of interesting and enjoyable activities in La Quinta, which is why so many people jump at the chance to spend their getaway in the quaint and colorful town. Once you've checked into your lavish vacation rental home in PGA West, all of the best things to do in La Quinta will be right at your fingertips.
To make your vacation planning a little easier, we've narrowed down the most unique things to do in La Quinta, California.
Get Limber with Yoga in the Coachella Valley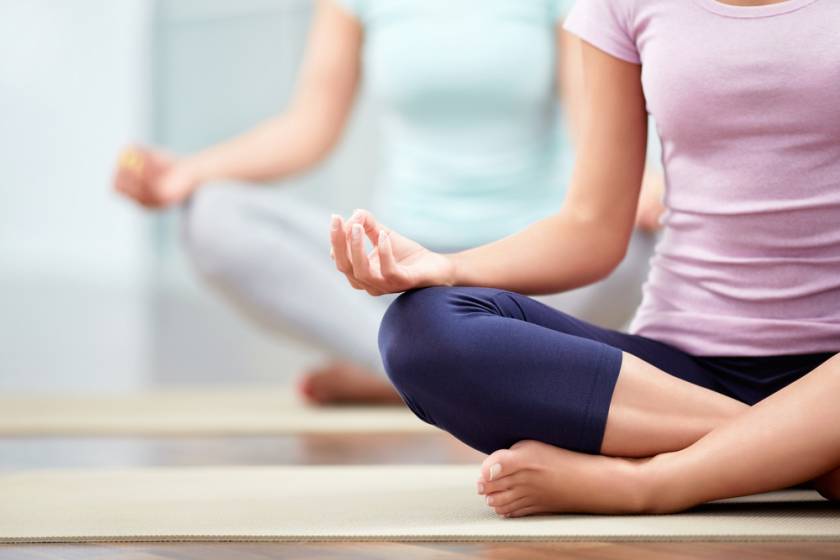 Photo Credit: AboutLife
Whether you're new to the practice, or an experienced yogi, La Quinta has several yoga studios designed to fit your needs. Yoga Six is one of the most loved yoga studios in the area, and they offer great beginner classes, hot yoga, and a yoga sculpt & flow class.
Gather Yoga is an amazing, community focused yoga studio that offers not only yoga classes, but also Meditation, Essential Oil, and Sound Bath workshops.
Hire a Private Chef to Cook at Your Villa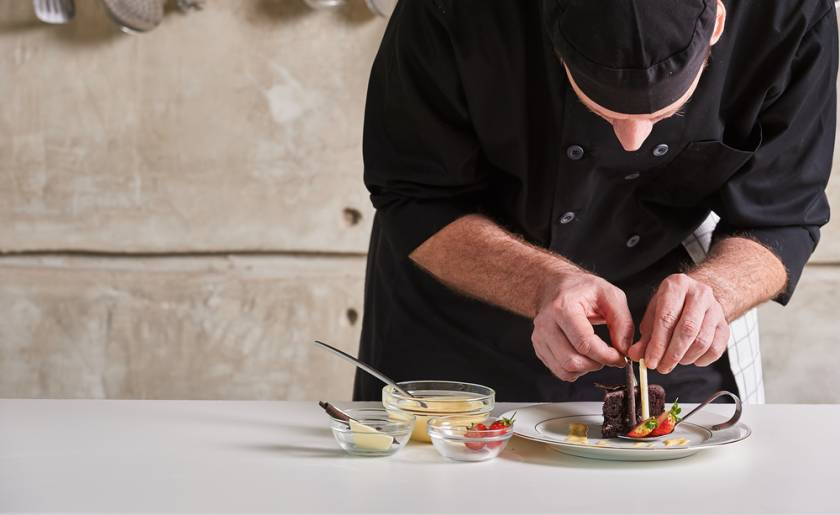 Photo Credit: Geoff Goldswain
One of the most unique things to do in La Quinta is to hire a private chef to come and prepare a meal for you and your group! The chef will take care of everything, including grocery shopping, preparation, cooking, and even cleaning.
All of our luxury homes come with modern and fully-equipped kitchens, along with gorgeous spaces for indoor and outdoor dining. If you want to take full advantage of those spaces without lifting a finger to cook, consider hiring a private chef to come to your villa.
It's an amazing experience to feel truly pampered, and there's no better way to spend an evening than with your loved ones, enjoying an amazing, restaurant-quality meal from the comforts of your villa.
Embrace the Desert Surroundings on Horseback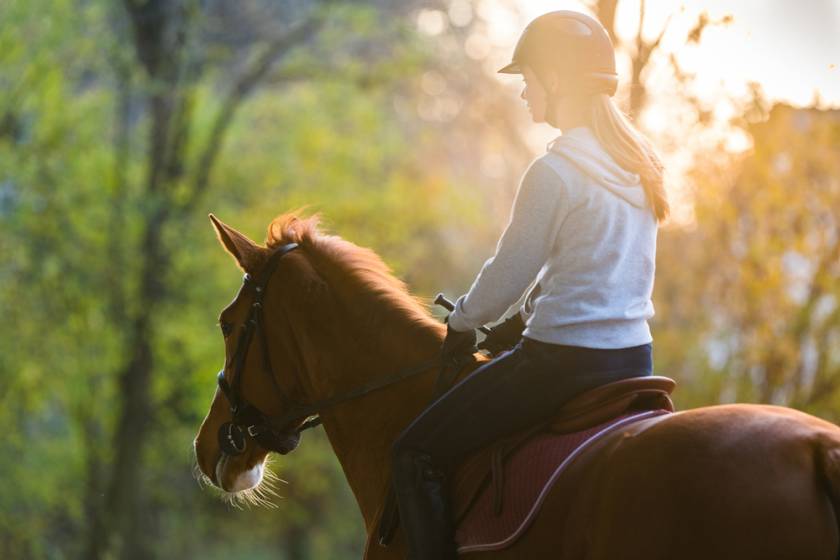 Photo Credit: Fotokostic
A unique outdoor activity in LA Quinta is to go horseback riding through the desert. Smoke Tree Stables is a family-owned and operated horse ranch, located in the heart of Palm Springs.
They offer guided horseback rides across over 150 miles of trails in the scenic Agua Caliente Indian Canyons. As you traverse past lively streams, and mountains in the desert oasis on horseback, you'll feel like you've been transported back into the Wild West.
You don't have to be an experienced rider to enjoy horseback riding in the Palm Desert either, as Smoke Tree Stables can cater to any level of rider. Whether you've never ridden a horse before, or you're an experienced rider looking to explore the desert in a new way, you'll enjoy this horseback riding experience. You can either ride for an hour, or explore the desert by horseback on an all day excursion- the choice is yours.
Go Off-Road on a Jeep Tour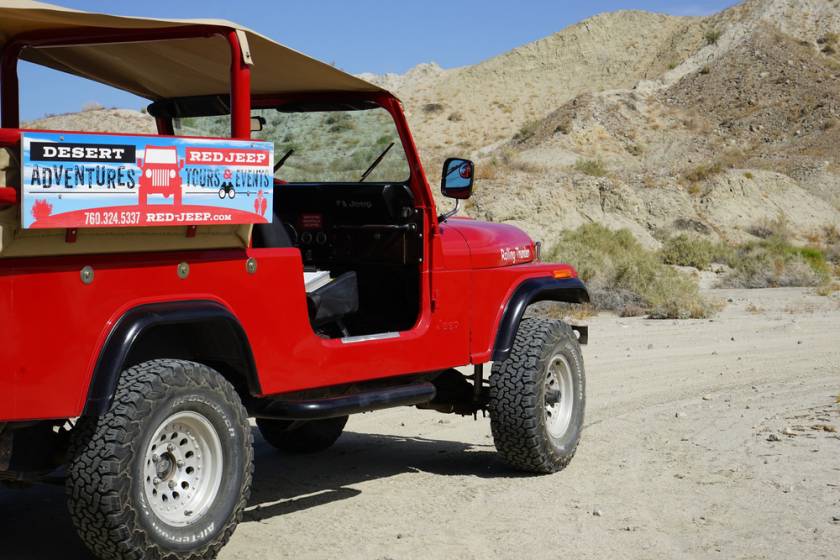 Photo Credit: Inspired By Maps
La Quinta is uniquely located in the desert, right next to many incredible geological features, including the San Andreas Fault Zone. One of the best ways to explore this area is by taking a Jeep Tour into the San Andreas Fault Zone!
You'll navigate through the rocky terrain of the mountains, ride through the canyons, and learn all about the diverse plants and animals in the area.
Along the way, you'll have ample opportunities to get out and explore the desert scenery on foot, and take in the breathtaking views of the Coachella Valley. During the tour, you'll stop at one of the desert's most important life forces: a natural palm oasis.
You'll also get to experience a recreated Cahuilla Indian Village, and tour recreations of sweat lodges, huts, and a ceremonial longhouse, and learn all about the important history of the Cahuilla People.
Jeep excursions depart from Metate Ranch, which is only a short drive from Old Town La Quinta. If you're feeling adventurous and looking to experience the desert in a new way, this is one of the most fun things to do in La Quinta. Tours are offered year-round, and last for three hours.
Hit New Speeds at the BMW Driving Experience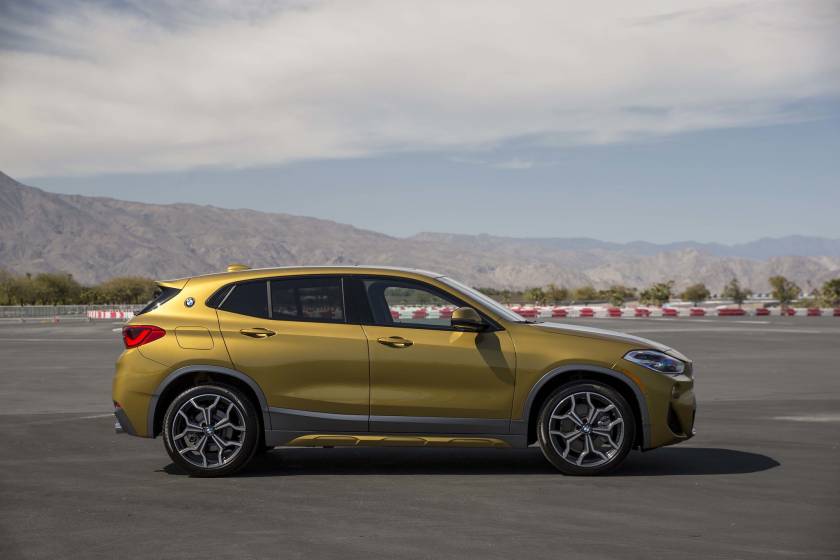 Photo Credit: Automotive Rhythms via Flickr CC2.0
Adrenaline seekers and car lovers alike will love the BMW Driving Experience in the Palm Desert. Under professional instruction, you'll get the opportunity to race a BMW X vehicle around an enclosed track, while pushing the boundaries of the car's capabilities. You can opt for the challenging off-road course, or choose to take high-speed around a professional race track.
Go Back in Time on a Wagon Tour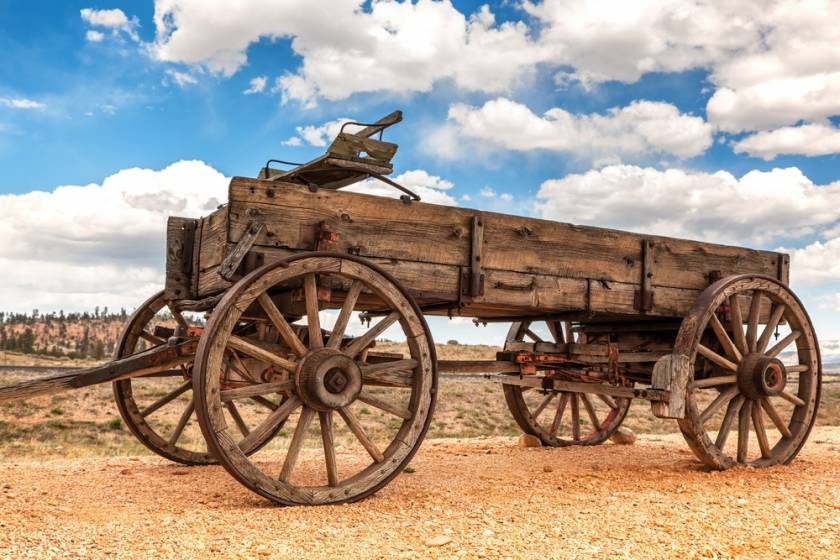 Photo Credit: Jane Rix
If you're looking for an authentic taste of the Old West, there's no better way to experience it than by taking a covered wagon tour into the Sonoran Desert. You'll travel in a mule-drawn wagon, just like the settlers did back in the day, and get to see all the wondrous sights and experience the very best of the desert. From the towering cacti to the native wildlife, you'll be enthralled by all that the desert has to offer.
The wagon tour starts and ends at a rustic, Palm Desert ranch where you can enjoy live Western music, BBQ, and the gorgeous desert sun setting over the Coachella Valley.
Get Crafty in an Artisan Class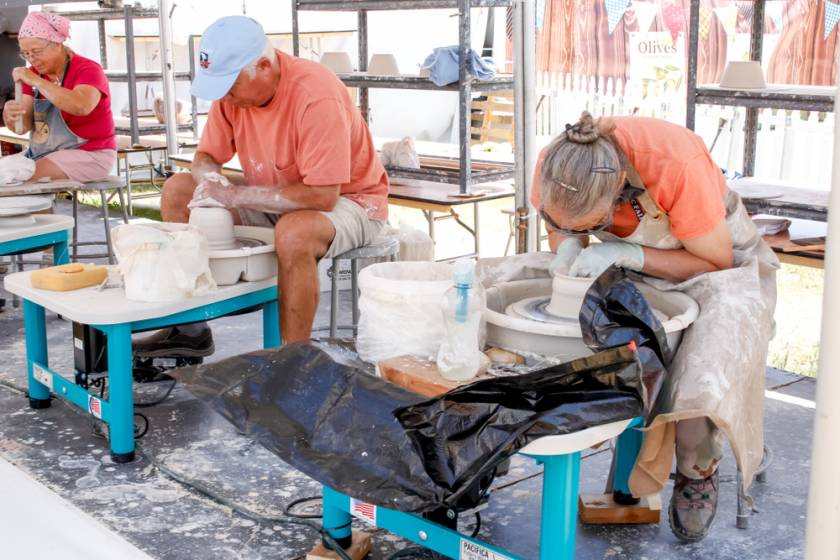 Photo Credit: The Image Party
Tap into your creative side by taking an artisan class at Old Town Artisan Studios! At the art studio, you can enjoy crafting ceramics, glass blowing, the pottery wheel, and painting classes. Each class takes place in four week chunks, so this is one of the best things to do in La Quinta if you're planning a long-term stay in the desert.
If you're planning a shorter visit to La Quinta, you can also take classes at the Coachella Valley Art Center. Different classes include watercolor painting, glass blowing, metal sculpture and welding, glass painting and fusing, as well as kiln glass courses.
Reach New Heights on Hot Air Balloon Ride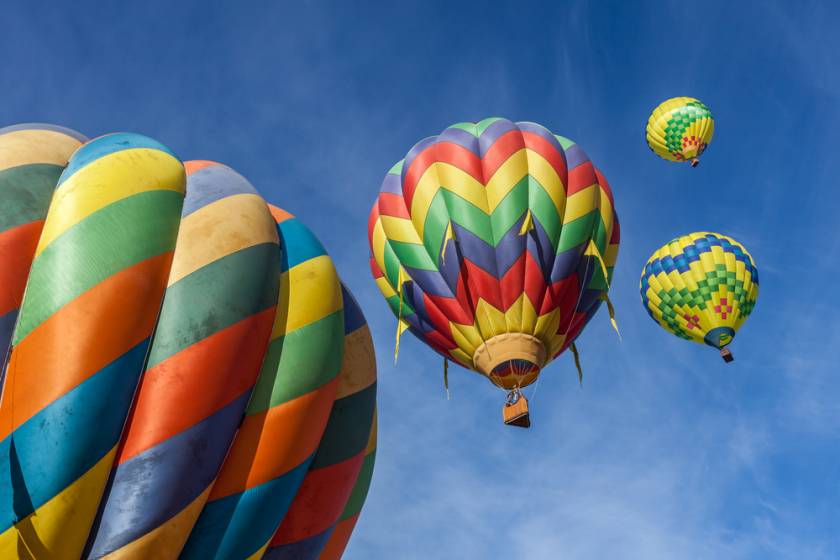 Photo Credit: Dori Dumrong
One of the most amazing things to do in La Quinta is to take a hot air balloon ride over the desert! You'll soar high above the gorgeous Palm Springs Desert, and gently float over the desert landscape. The balloon will fly right over wildlife, unique rock formations, pristine golf courses, and stunning desert scenery.
Depending on your schedules, you can lift off in the early morning, or at sunset. Due to the heat of the summer, the sunset experience is only available from September- May, so be sure to plan accordingly if this is something you're interested in.
Tee Off on Premium Golf Courses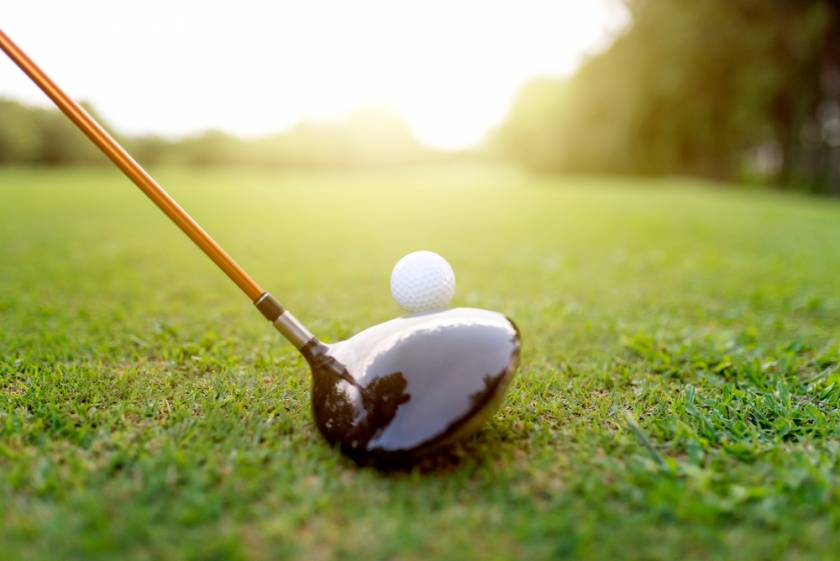 Photo Credit: mtp26
La Quinta is best known for its reputation as a world-class golf destination, and with an impressive 130+ golf courses in the area, it's not difficult to see why!
When you're staying at PGA West, you can enjoy 5 different perfectly manicured public resort courses, located just steps away from your rental home. These courses include:
Pete Dye Stadium Course
Pete Dye Mountain Course
Pete Dye Dunes Course
Greg Norman Course
Jack Nicklaus Tournament Course
Other great public courses in La Quinta include:
Arnold Palmer Classic Course at SilverRock Resort
The Coral Mountain Golf Club
The Palm Royale Country Club
If you want to golf under the gorgeous backdrop of the Santa Rosa Mountains, in the footsteps of golfing legends Phil Nickelson and Tony Finau, La Quinta is the place to be.
Play at Indian Wells Tennis Garden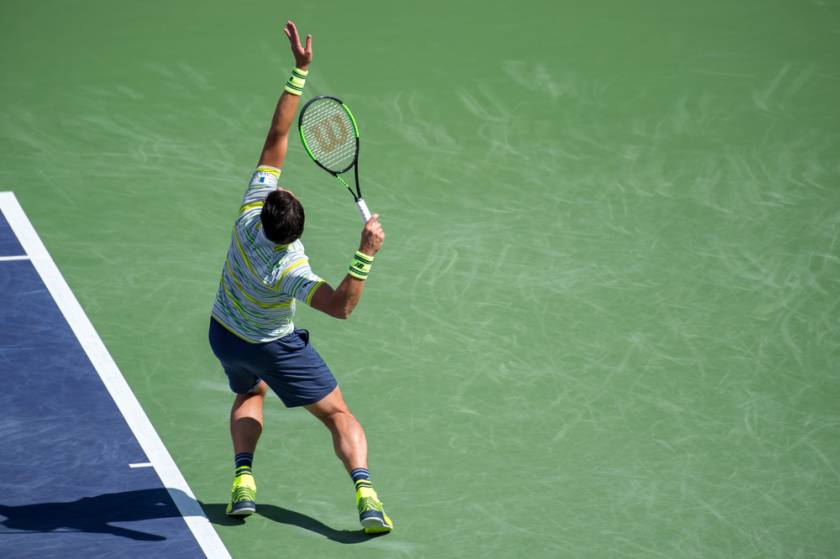 Photo Credit: action sports
If you'd prefer to spend your days at the tennis court rather than the golf course, that's okay too- Indian Wells Tennis Garden is one of the most prestigious tennis facilities around, and it's open to the public!
The Tennis Garden is home to 29 courts, along with a 16,000 seat stadium, where they host the famous BNP Paribas Open. The resort also has a state-of-the-art fitness center, a full-service spa, and six restaurants.
Indian Wells Tennis Garden is a great place to play tennis, whether you are a total beginner or a seasoned professional.
Eat Fresh at the Certified Farmers Market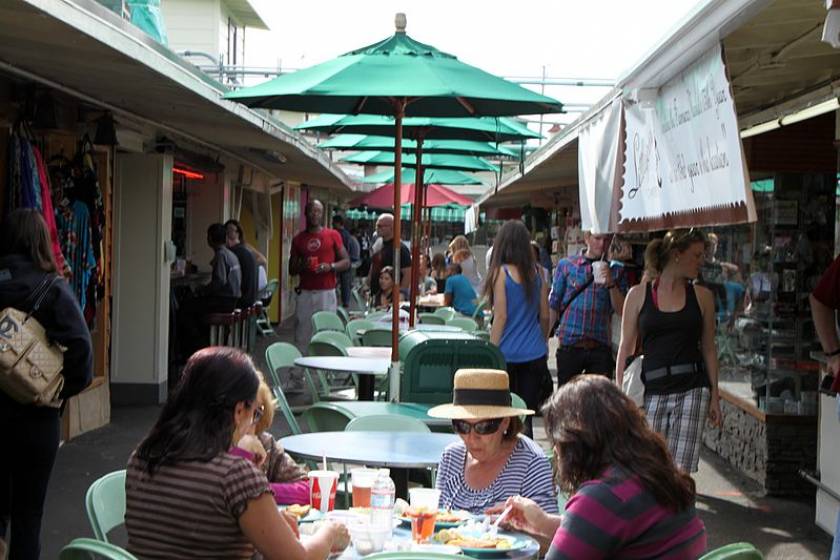 Photo Credit: commons.wikimedia.org
Stock up on organic produce grown in La Quinta's backyard to cook your own meals in your vacation rental at the La Quinta Certified Farmers Market! Every weekend, several farmers and vendors line up, displaying their incredibly fresh produce, flowers, and craft goods to the public.
It's the perfect place to get a taste for California's agriculture, and enjoy some amazing goods while supporting local farmers!
Depending on the season, the Certified Farmers Market fluctuates between an indoor and outdoor location, and you can find the most up to date information about their locations and hours on their website.
Rent a Bike from Old Town Peddler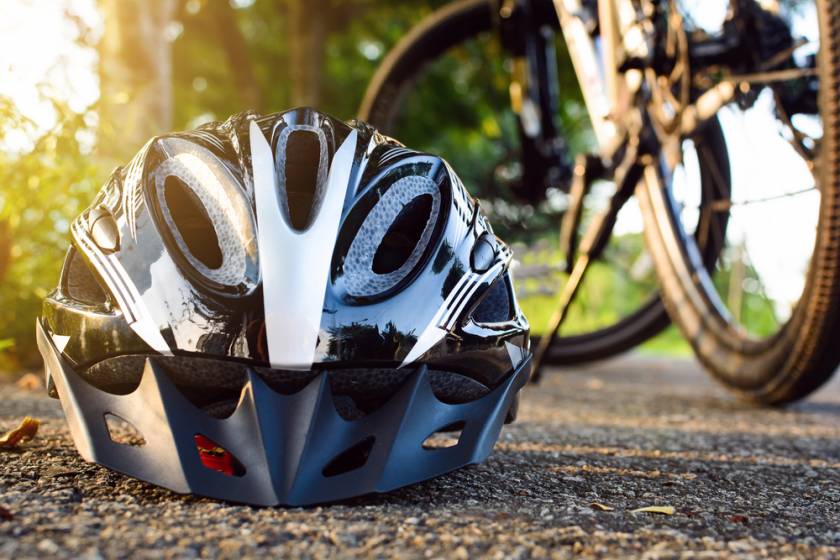 Photo Credit: Foryoui3
One of the best ways to explore La Quinta is by bike, especially an electric bike! Old Town Peddler has an excellent selection of comfortable, aluminum-frame multi-speed hybrid/ city bikes for you to choose from, which are just perfect for cruising around and exploring Old Town La Quinta.
Which brings me to my next point…
Explore Old Town La Quinta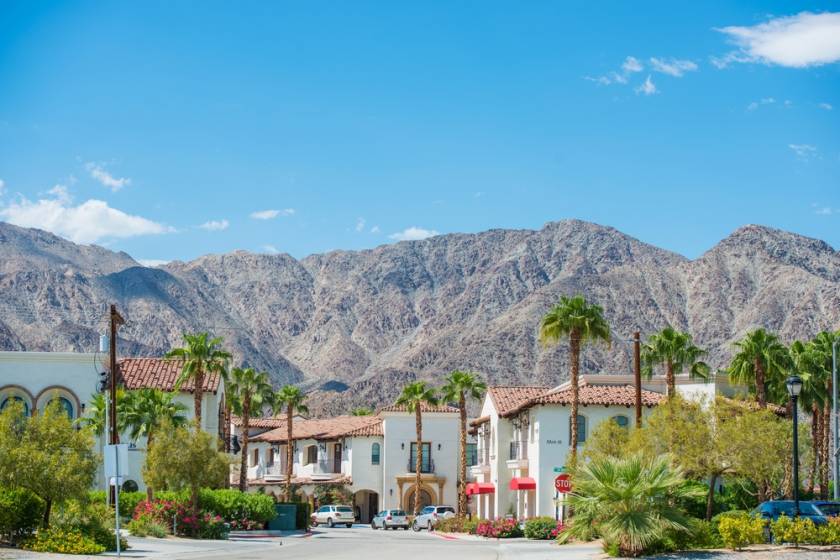 Photo Credit: Virrage Images
Old Town La Quinta is the charming center of La Quinta. The area is home to a variety of shops, cafes, art galleries, and several historic buildings. With Renaissance-inspired architecture, the whole area has a very European feel.
There are also a number of parks and open spaces in the community, making it a great place to enjoy the desert landscape. Locals and visitors alike love the La Quinta Civic Center Park, just across the street from Old Town.
If you're looking for a place to grab a bite, Old Town La Quinta has several delicious upscale restaurants, including Lavender Bistro, and Morgan's in the Desert.
Regardless as to if you're looking for a place to shop, dine, or a little of both, Old Town La Quinta is sure to have something for you. It's even the perfect place to walk around and snap some Instaworthy pictures.
For more options in upscale shopping nearby, visit El Paseo Shopping District in nearby Palm Desert.
Get a Taste of Local Culture at McCallum Theatre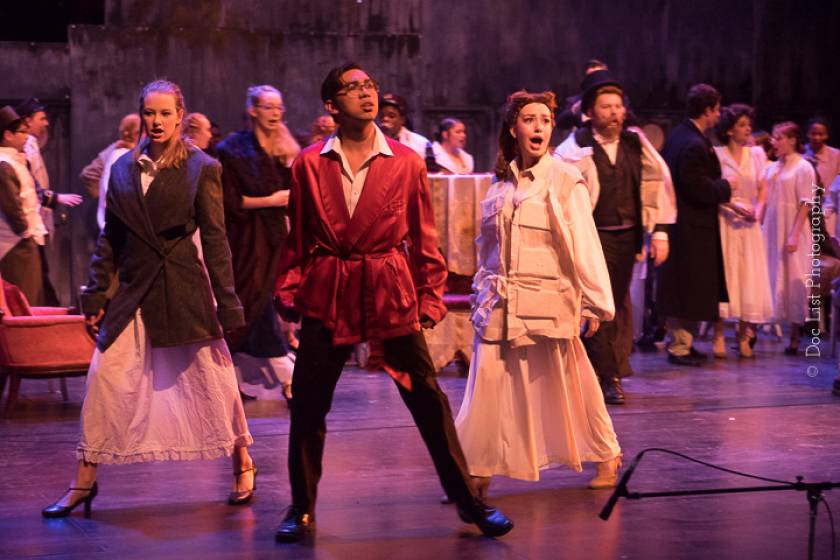 Photo Credit: MacTheatre via Flickr CC2.0
The McCallum Theatre is consistently ranked one of the top 50 theaters in the world based on ticket sales, and it's only a short drive away from La Quinta!
This world-renowned performing arts venue showcases a variety of musical and theatrical performances, including everything from Broadway Musicals to live music performances by some of the most famous musicians in the world.
Additionally, the theater offers a variety of educational programs and workshops, designed to teach the public more about performing arts. No matter what show or performance you choose to attend, a night at the McCallum Theatre will be one to remember.
Sit Back and Enjoy on the Palm Springs Aerial Tramway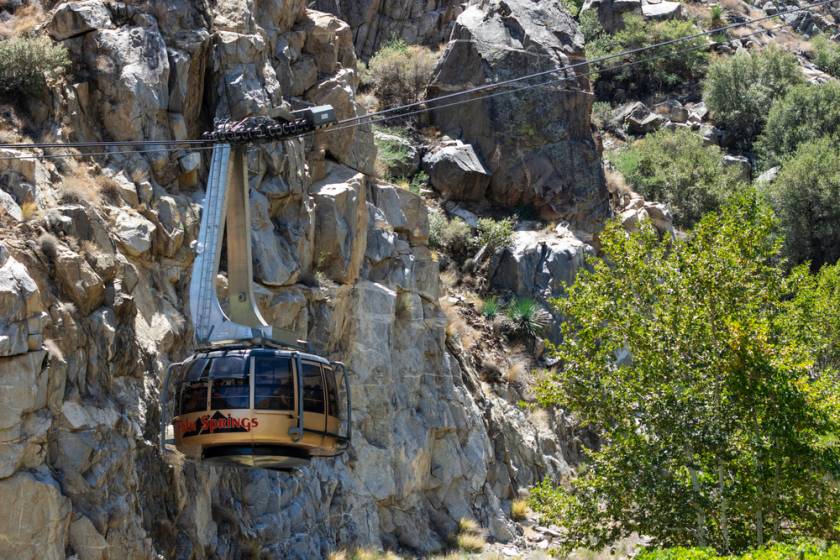 Photo Credit: Kate Scott
The Palm Springs Aerial Tramway is an exciting and unique way to experience the beauty of Palm Springs and the surrounding desert landscape. The Tramway first opened in 1963 and quickly became a Palm Springs icon. Today, taking a ride on the Palm Springs Aerial Tramway is by far one of the most fun and unique things to do in La Quinta.
The Tramway departs at the Palm Springs Valley Station, and carries its passengers all the way to the stunning Mount Jacinto, providing incredible views of the Coachella Valley and Chino Canyon along the way.
At the top of Mountain Station, you'll find yourself at over 8,000 feet of elevation, where you can explore over 50 miles of hiking trails, the observation deck, two documentary theaters, and more!
Hire an In-Home Masseuse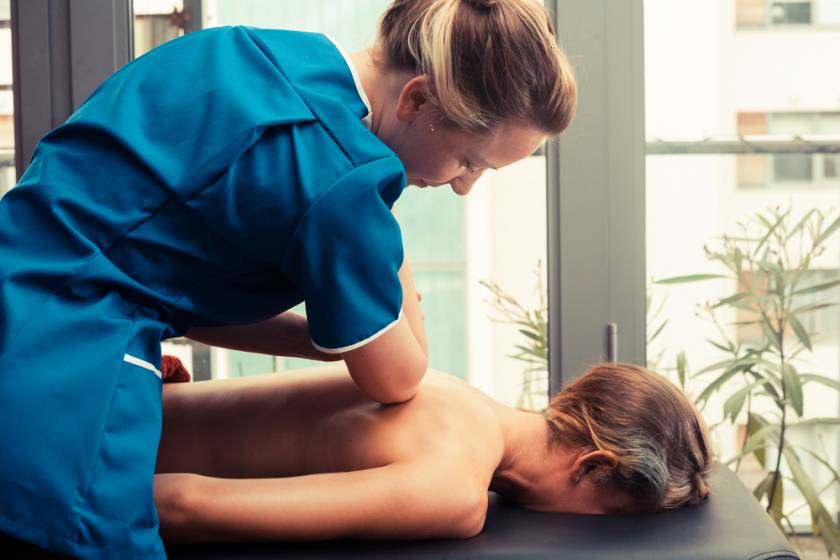 Photo Credit: Lolostock
After a long day out on the course, or exploring La Quinta, one of the best ways to relax and wind down is to hire an in-home masseuse. Since the masseuse comes to you, you won't have to waste a moment of precious vacation time driving to a spa, and you'll be left feeling completely rejuvenated.
Enjoy the Amenities Offered at PGA West
One of the best things to do in La Quinta is to relax right at PGA West. In addition to its world-class golf courses, PGA West offers a variety of amenities for guests to enjoy.
Inside the resort, you'll find multiple clubhouses and pro shops, two restaurants with a lively sports bar, outside lounges and al-fresco dining with endless views. Also at your doorstep are many community swimming pools, and access to hiking and biking trails.
Whether you're looking to enjoy a round of golf or just relax and rejuvenate, PGA West has you covered.
Get Ready for a Unique Vacation to La Quinta
La Quinta, California is the perfect place to escape the hustle and bustle of life and relax in a tranquil desert oasis.
From soaring over the Coachella Valley in a hot air balloon, to exploring the luxury boutiques and upscale restaurants in Old Town La Quinta, there is no shortage of amazing things to do in La Quinta. La Quinta truly has everything you need to make your vacation one for the books.
If you're not already here, pack your bags and head on out to the desert- we'll be waiting for you!