Winter in La Quinta: What It's Really Like
La Quinta, California's resort town boasts picturesque vistas, immaculate landscaping, and world-class golfing, including PGA West's nine legendary courses. La Quinta is commonly cited as one of the top golf cities in the U.S., and visitors from all over the world frequent the local courses.
This well-liked vacation spot lies between Indian Wells and Indio in the Coachella Valley of Riverside County. La Quinta mixes a more laid-back and secluded lifestyle with the best of Greater Palm Springs. It's the ideal site to explore the pure allure of desert life, tucked away in a mountain cove with spa resorts and vacation destinations.
Winter in La Quinta is so mild, making for the premier playground for an active lifestyle. With its patio dining, boutique stores, resort getaways, top-notch golf, well-known national retailers, and the beauty of the La Quinta Village, the city of La Quinta encourages visitors and locals to pursue their interests in the arts, culture, and wellness.
Once you've settled into your luxury vacation rental home in PGA West, let's take a closer look at what winter in La Quinta is really like.
Winter Weather in La Quinta
La Quinta experiences a wide range of average temperatures. The transitional period between summer and winter feels pleasant. With just a very slight likelihood of rain throughout the year, the temperatures feel hot for approximately half the year and chilly but tolerable for the rest.
Even on the coldest days, you won't experience winter weather like you would elsewhere in the U.S. or Canada, making it an attractive retreat for snowbirds. For years, those seeking refuge from below-freezing temperatures, snow, rain, and overcast skies have come to this oasis.
The average low temperature in December, La Quinta's coldest month of the year, is 43.5°F (6.4°C), and the average daily high temperature is 58.1°F (14.5°C). Lows rarely fall below freezing during the mild winter months. December also features the shortest day of the year and sees the least amount of daily sunshine, with about 7 hours on average. Compare this to the longest day in June, with 14 hours and 24 minutes of daylight.
In addition, the average wind speed of 6.3 miles per hour makes December the calmest month of the year. Conversely, La Quinta experiences the highest average hourly wind speed of 8.5 miles per hour in May, making it the windiest month of the year. Furthermore, the amount of cloud cover is almost constant throughout the coldest month of December, with 32% of the time being an overcast or mostly gloomy sky.
The average high temperature in January is a pleasant 61.7°F (16.5°C), much the same as in February when the days start to become longer. The excellent weather draws wintertime visitors and seasonal inhabitants from significantly colder locations during the winter months.
La Quinta experiences, on average, 269 sunny days a year with often low, bearable humidity levels. Though, December tends to be the most humid month, with a 47% average relative humidity, while January is the wettest month. However, January is still considered a dry month, as it only sees an average rainfall of 18mm (0.7in). Technically, the driest month is June. Nonetheless, La Quinta, California, collects less than 6" of precipitation annually.
What to Pack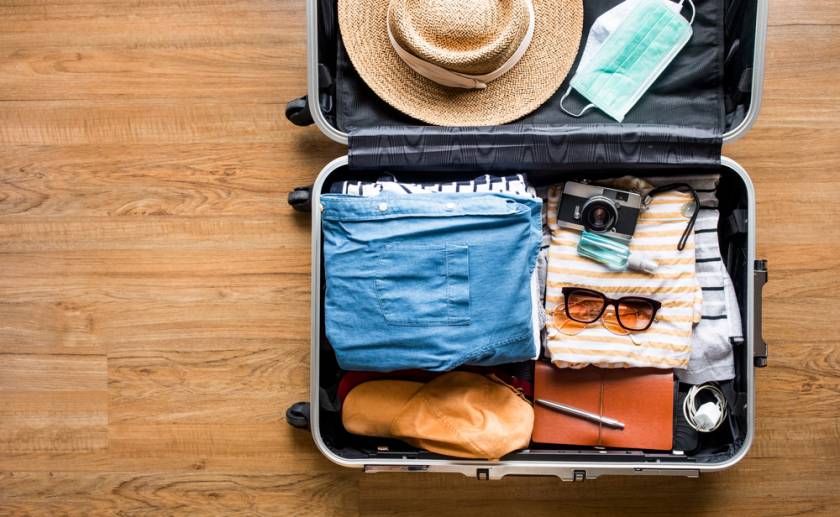 Photo Credit: HAKINMHAN
In general, desert temperatures vary pretty dramatically throughout the length of the day, so packing layers is always advised.
Keep in mind men rarely need to wear ties or coats to this fairly laid-back resort destination, and ladies are more likely to wear wedges or block heels than stilettos. Just one or two dressier outfits will do, depending on how long you're there and your plans. Resort casual is key.
Save space in your suitcase with items like light dresses, polo shirts for men, and denim jackets for cooler evenings that can be worn from day to night. Ladies, your closest accessory will be a simple crossbody that can go from brunch to cocktails. You can organize all the layers you intend to bring on your winter travels using packing cubes or vacuum bags.
Whether you are a frequent traveler or this is your first trip, you should pack like a pro. The following is a packing checklist to make your next vacation prep to La Quinta, California, a breeze:
APPAREL/ACCESSORIES
Long sleeve shirts or blouses
Light jacket/Fleece jacket
A cardigan
Thermal top
Tank Top
Pair of pants, nice slacks, and/or jeans
Pair of leggings
A dress
Pair of sneakers
Pair of comfortable shoes
Plenty of socks
Beanie or baseball cap
A scarf
Crossbody bag or small backpack
The ESSENTIALS
Hand sanitizer
Sunscreen
Sunglasses
Winter Things to Do
Arts & Culture
Photo Credit: laquintamuseum via Instagram
This "Gem in the Desert " celebrates the environment and the arts. One can spend the day exploring Old Town, La Quinta's main thoroughfare. This charming village features cobblestone sidewalks, whitewashed adobe buildings, and an abundance of thriving bougainvillea. The inviting street offers the ideal picture-perfect location for a laid-back afternoon of shopping, outdoor dining, and people-watching.
Discover La Quinta's cultural offerings by visiting its many art galleries and year-round events. The City of La Quinta is working hard to improve the future for generations to come while preserving its unique creative identity. Watch live as local artists produce stunning paintings and sculptures. It won't be hard to find that one-of-a-kind work of art you wish to take home with you. An excellent place to start is the La Quinta Museum featuring a 40th-anniversary exhibit on the city of La Quinta itself.
Spas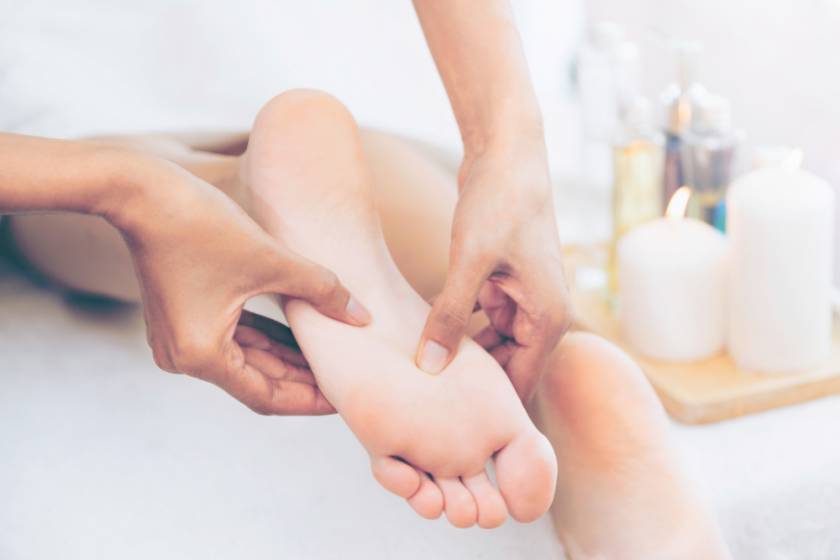 Photo Credit: Blue Planet Studio
There is certainly no shortage of salons and spas in La Quinta. So leave feeling relaxed and rejuvenated, ready to tackle that front nine like the pro you are! Offering everything from blowouts to body glazes and manis to massages, a trip to La Quinta, California, without a spa treatment, would be a giant miss.
Outdoor Activities
Aside from the plethora of spas and wellness resorts Southern California usually offers year-round, La Quinta is an outdoor enthusiast's haven. One hundred fifty miles northeast of San Diego and 130 miles east of Los Angeles, La Quinta is situated 56 feet above sea level, and outdoor activities abound, even throughout the winter. Wellness is unavoidable.
Joshua Tree National Park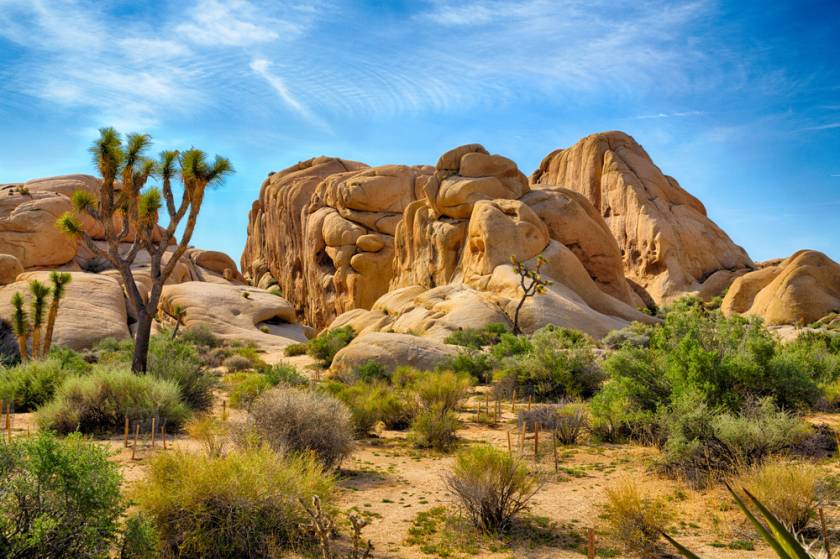 Photo Credit: Gary C. Tognoni
There are many immaculately maintained parks within the city limits, and Joshua Tree National Park is a short forty-minute drive away. Tourists enjoy visiting this area renowned for its incredible rock formations.
No trip to Joshua Tree is complete without watching the sunset and grabbing a bite to eat at Pappy & Harriet's Pioneertown Palace. The iconic restaurant, bar, and music venue is a favorite among fans of country, Americana, outlaw country, indie rock, and rock n' roll with an unforgettable vibe. P.S. Try the caesar salad with grilled salmon. Your taste buds will thank us.
Palm Springs Aerial Tramway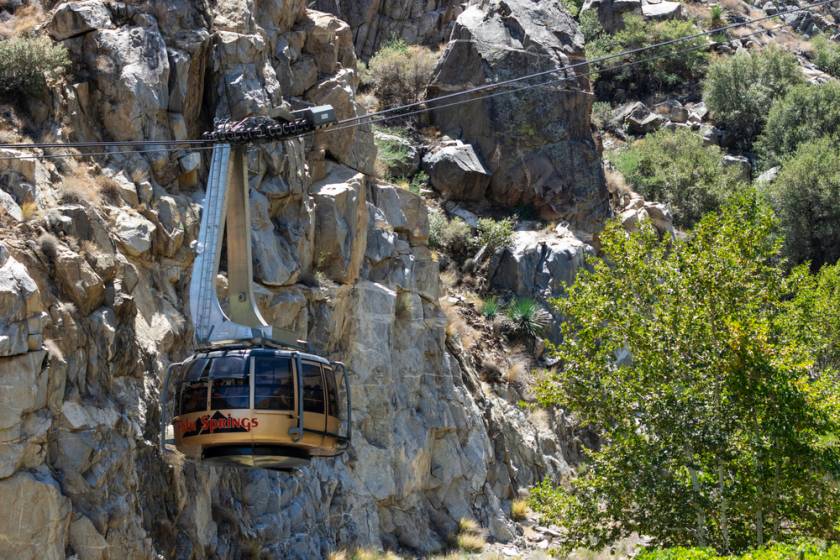 Photo Credit: Kate Scott
Suppose you're in the mood for some extraordinary views. In that case, the Palm Springs Aerial Tramway that climbs up Mount San Jacinto delivers that and more. The $29.95 adult ticket fee is well worth it to ride the largest revolving aerial tramway in the world. There are discounts for seniors 65 and older and children aged 3-10. Be sure to pack your jacket and a scarf for this experience, as the ascent will lead to significantly cooler temperatures in the winter and can also be quite windy at the top.
Fred Wolff Bear Creek Nature Preserve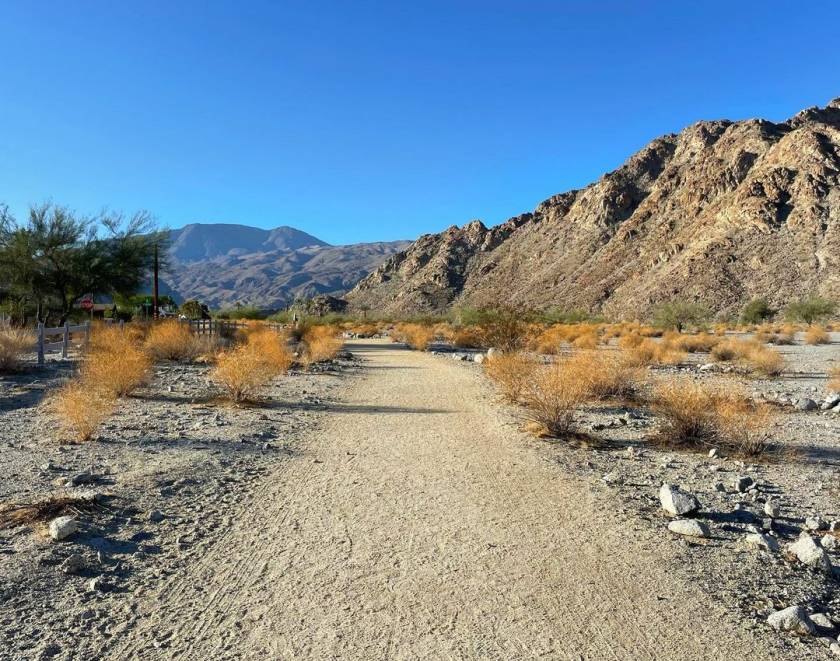 Photo Credit: photosbylauragree via Instagram
Many enjoy the Fred Wolff Bear Creek Nature Preserve, which honors a man who resided in La Quinta and cherished its natural beauty and open spaces. A bike and walking path make it the ideal spot for jogging or cycling. So rent a bike, breathe in that crisp winter air, and enjoy!
Salton Sea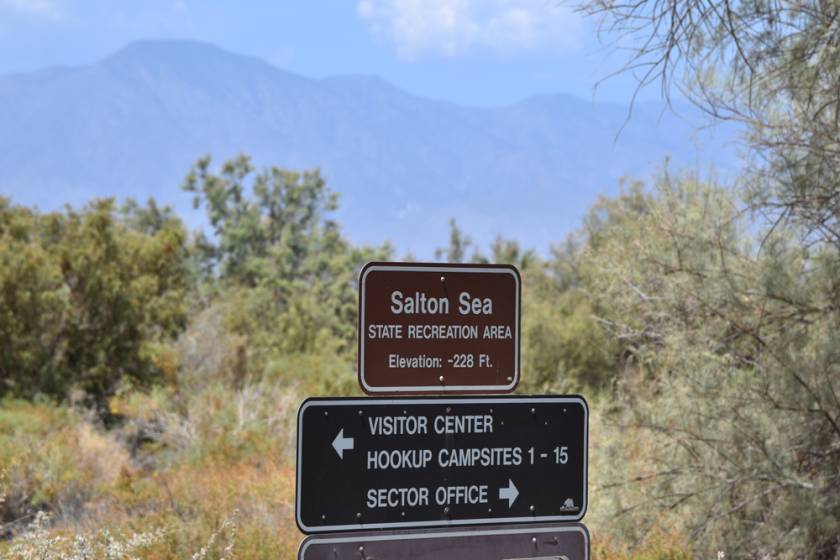 Photo Credit: Thomas Trompeter
Hiking in the San Jacinto and Santa Rosa Mountains or exploring the nearby Salton Sea are also great options. The Salton Sea is an area of shallow, landlocked, and extremely salty water located on the San Andreas Fault below sea level, forty-five minutes from La Quinta. Pro Tip: It's stinky, so don't forget the face masks.
Cove Oasis Trail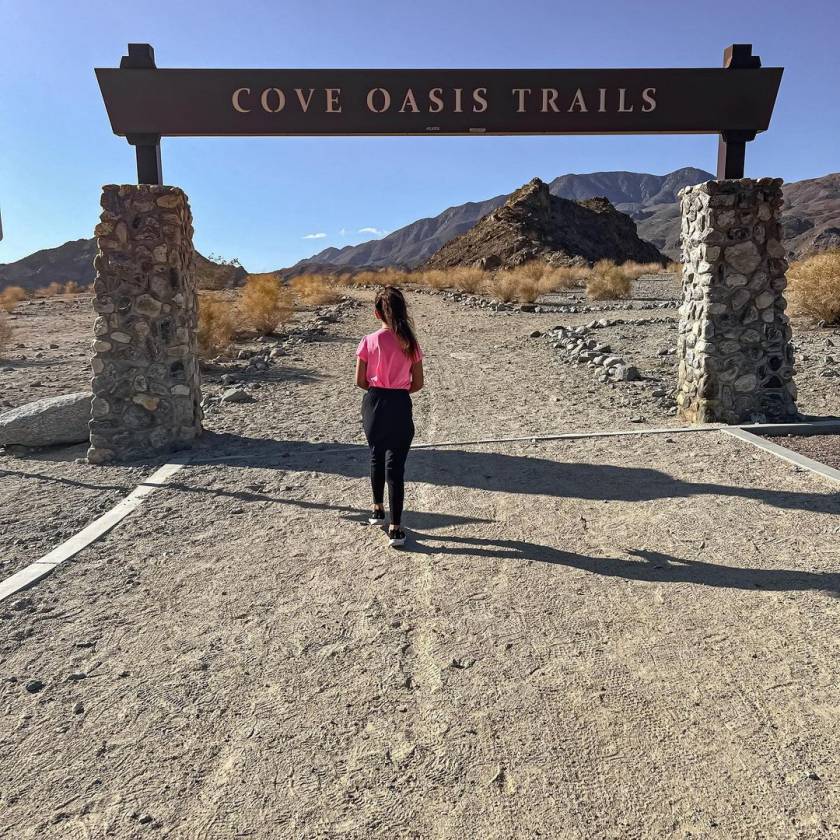 Photo Credit: papachuy_ via Instagram
Check out Cove Oasis Trailhead, a twelve to fifteen-minute drive from PGA West. This 114-acre natural open space is situated at the southernmost point of the Cove. You may access numerous trails for miles of hiking, biking, and exploring, as well as picnic tables and benches. Keep an eye out for public art.
Anza-Borrego Desert State Park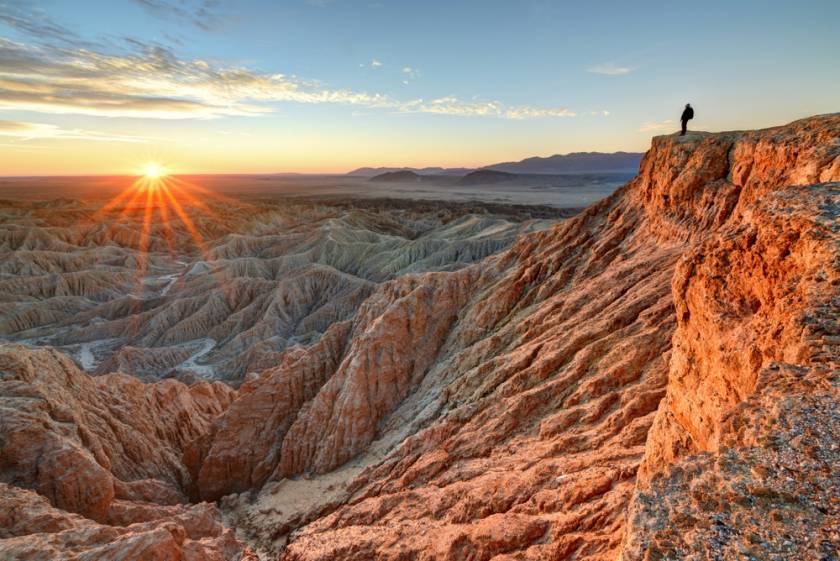 Photo Credit: Sierralara
If you're open to a bit more of a drive, the well-known Anza-Borrego Desert State Park is a little over an hour from La Quinta. Five hundred miles of dirt roads, twelve wilderness areas, and numerous miles of hiking trails in the biggest state park in California give visitors an unparalleled opportunity to take in the splendors of the California Desert.
Casinos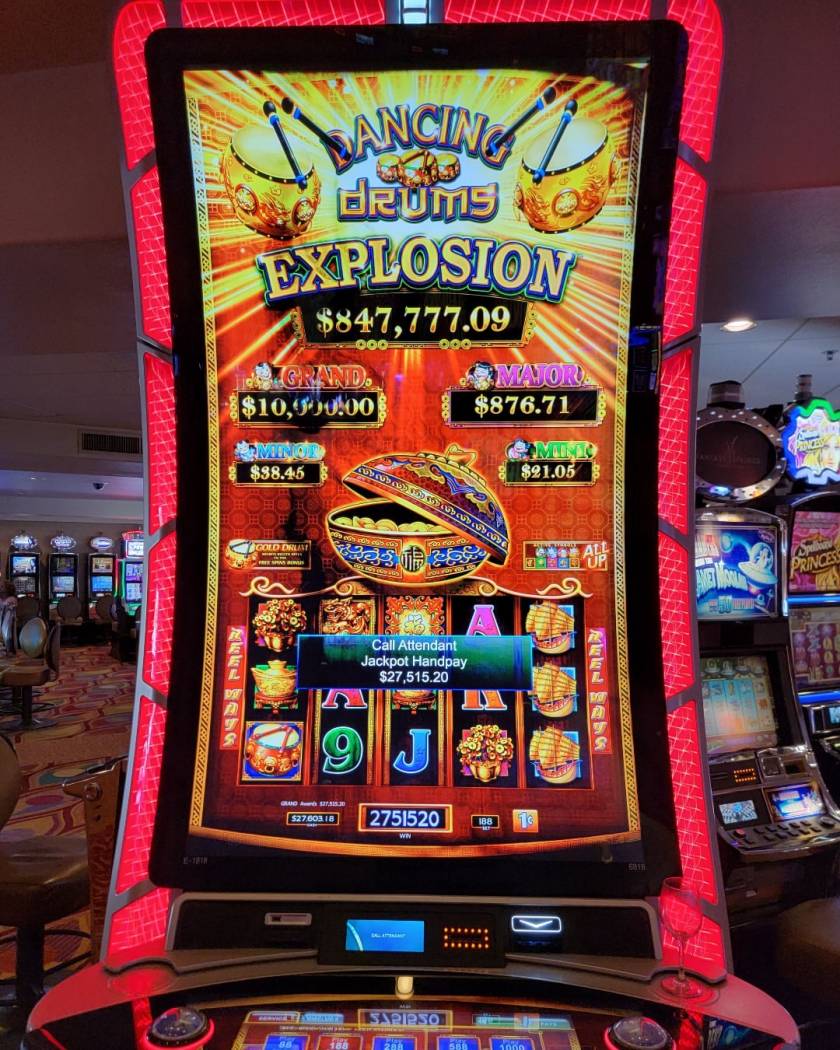 Photo Credit: fantasysprings via Instagram
There are also several casinos nearby, including Fantasy Springs Resort. In addition, Palm Springs is about thirty minutes away. There, you can find fantastic entertainment and recreational opportunities.
Dining
Photo Credit: lavenderbistro via Instagram
After a jam-packed day of adventure, end it on a high note on one of the valley's most acclaimed terraces. Lavender Bistro takes pleasure in delectable food and a lovely atmosphere. Their stunning outdoor patio, which features a veritable forest of trees and a carnival of lights, is one of the most opulent dining retreats in the region. The patio was chosen as one of OpenTable's Top 100 Patios, venturing beyond the bounds of the imagination. You can also opt to enjoy their bar menu from the boisterous Fireside Lounge.
Another great dining option is to try Arnold Palmer's Restaurant. Warmth, hospitality, and culinary pleasures await every diner. The patio is a beautiful desert nighttime retreat located in La Quinta Cove. Flanked by swaying palm trees and marvelous mountains, the restaurant features an outdoor lounge and cozy fire pit accessible from the patio. This ideal atmosphere, following a day on the greens or a day of pampering, combines elegant service with informal leisure.
These are just two of the many delicious restaurants in La Quinta we recommend you try on your winter getaway.
Winter Wellness Awaits in La Quinta
Now you're ready to fully enjoy winter in La Quinta, California. This desert haven has everything you need to escape the winter weather and soak up the sun in the Coachella Valley.