21 Delish Places to Eat Breakfast in La Quinta, CA
La Quinta is a desert resort city between Indian Wells and Indio in the Coachella Valley. La Quinta sits a short 139-mile drive from Beverly Hills to the West and 25 miles east to Palm Springs.
The beautiful Santa Rosa Mountains surround the town of La Quinta. The Valley offers a hot, arid desert climate and is home to 16 parks, two dozen golf courses, and miles of trails. Waking to stunning views, fresh air, and blue skies, you're sure to love your vacation spent basking in the desert sun.
While you'll have everything you need within your luxury vacation rental home to whip up a breakfast yourself (or have a private chef come in and do the work for you!), if you'd like to get out and see more of what makes La Quinta so special, let's head out for breakfast.
There's more than a handful of delicious breakfast and brunch places in La Quinta, CA to satisfy any craving.
Upscale Breakfast Options in La Quinta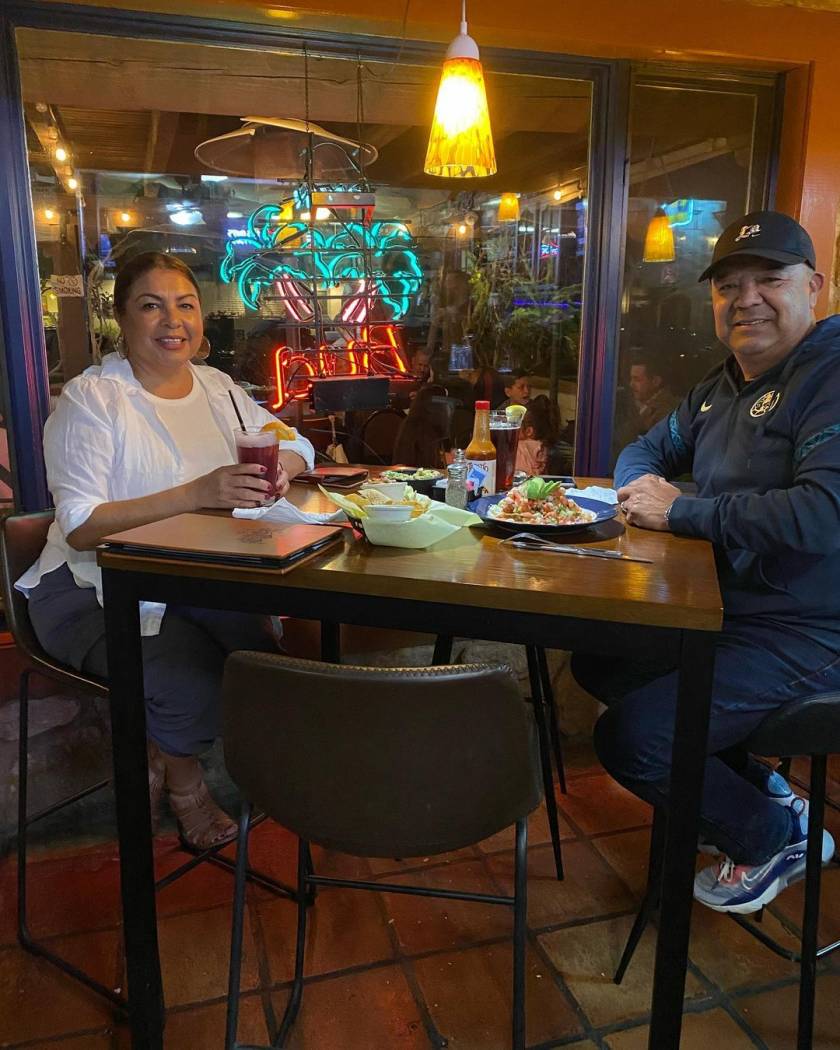 Photo Credit: champ__058 via Instagram
Address: 78039 Calle Estado, La Quinta, CA
If you're anything like me, it's always a good time for Mexican classics and that's exactly what they serve at El Ranchito.
At El Ranchita Restaurant, desayuno or breakfast is served all day - expanding to brunch on the weekends. Authentic Mexican dishes such as tortillas, eggs, and chorizo or a Mexican omelet are a few of the offerings. Fresh, locally-sourced coffee or excellent bloody marys round out the menu.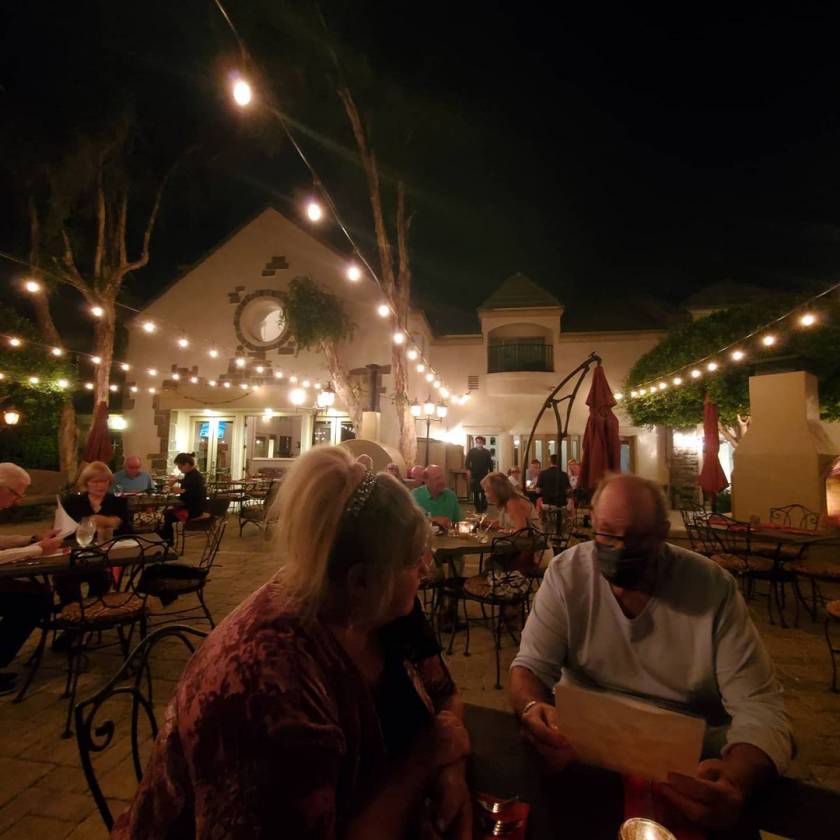 Photo Credit: robpinala via Instagram
Address: 78120 Caleo Bay Drive, La Quinta, CA
Mountain views surround the contemporary eatery Melange at The Chateau at Lake La Quinta. The restaurant features California-sourced ingredients and a classic brunch-styled menu. Whether starting your day in the fresh air or inside the dining area, The Chateau's lake offers serene views for a peaceful start to the day.
Keep in mind that during the weekends, Melange only serves breakfast until 11am and on the weekends they stop earlier at 10am.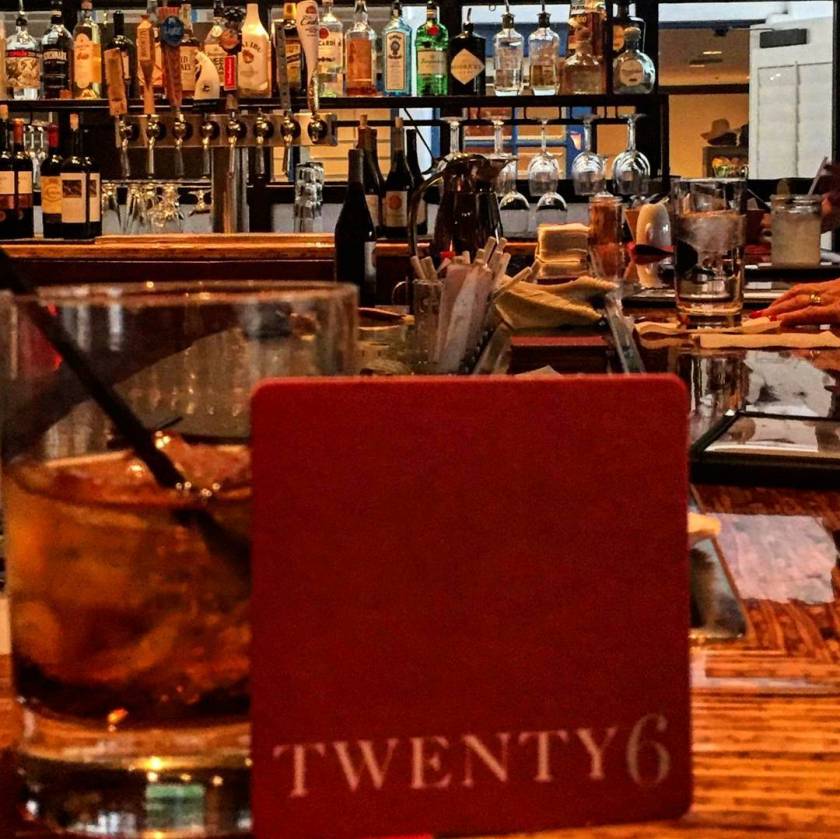 Photo Credit: dj_boost via Instagram
Address: 49499 Eisenhower Drive, La Quinta, CA
TWENTY6 is a casual, vegan optional restaurant located inside La Quinta Resort and Club. TWENTY6 serves American breakfast and lunch. All meals are chef-crafted using locally sourced ingredients. Seasonal specialties and fresh produce add spice to the stacked french toast or eggs benedict of your choice. Simple fare, including lox and bagels, round out the menu.
And if you love their breakfast, be sure to make a reservation for happy hour and dinner.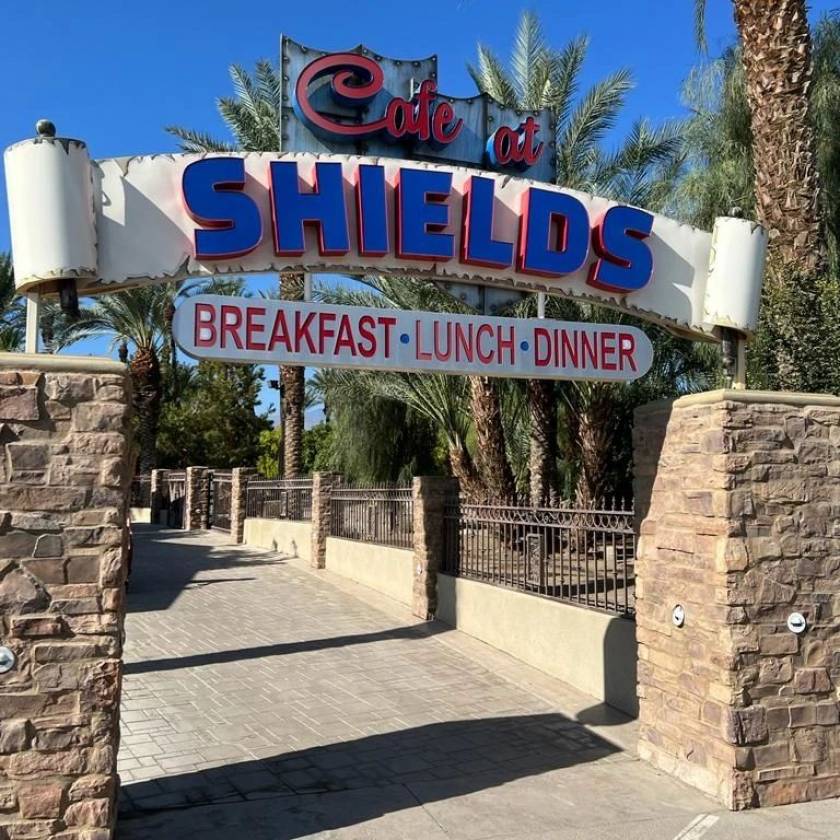 Photo Credit: traveldreams_withnicole via Instagram
Address: 80225 US Highway 111 Shields Date Garden, Indio, CA
The Cafe at Shields is a deluxe breakfast and brunch location less than five miles from the heart of La Quinta in Indio, California. Gluten-free and vegetarian options highlight this California-styled menu.
The fried chicken and waffles are a fan favorite. For an egg-centric meal, the avocado omelet with freshly squeezed grapefruit juice always pleases. The wrap-around pet-friendly patio offers views of the Coachella Valley, lake, and mountains.
Affordable Breakfast Options in La Quinta ($$)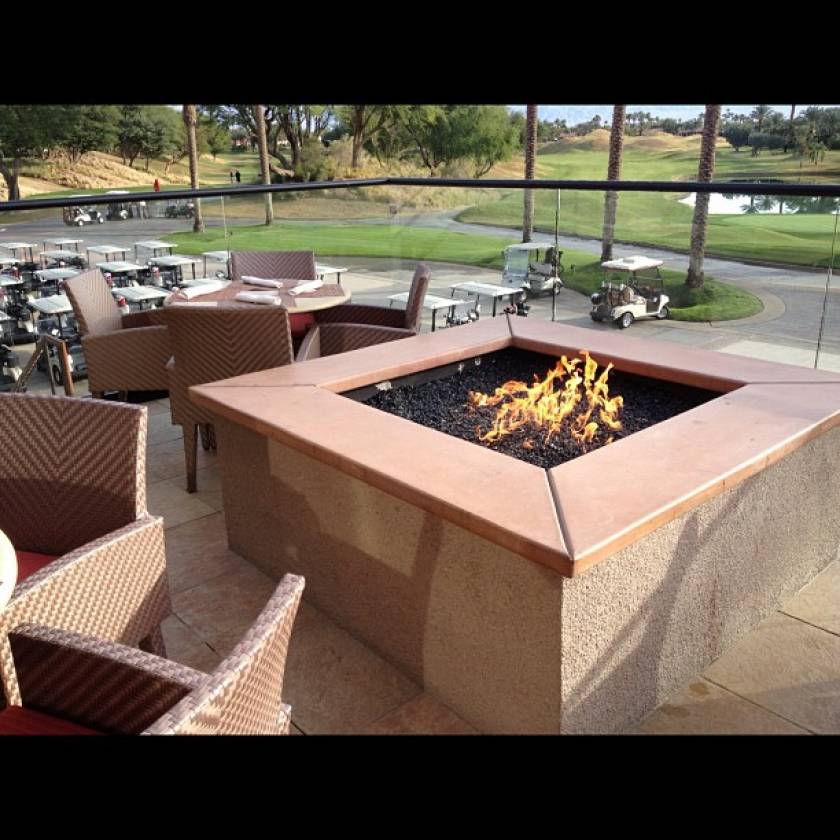 Photo Credit: cocolim43 via Instagram
Address: 56-150 Pga Blvd, La Quinta, CA
Ernie's Bar and Grill is on the patio of The Tournament Club House of PGA West Resort, just a hop over from your vacation rental home. The patio at Ernie's Bar and Grill overlooks the Santa Rosa mountains and one of the nine PGA West golf courses.
It serves an excellent brunch—American fare with several benedicts and the quintessential bloody mary and breakfast classics, such as a simple bacon and eggs meal.
Address: 81405 Kingston Heath, La Quinta, CA
Enjoy a made-from-scratch brunch with traditional breakfast fare surrounded by a sunken patio with outdoor fireplaces for an authentic casual desert-style start to your morning. The menu ranges from fresh farm eggs to braised brisket skillet with a bloody mary to drink.
Or, if you're craving something particular, build your own omelet and add breakfast potatoes on the side. Wallaby's West is part of PGA West Resort, located in the Greg Norman Clubhouse.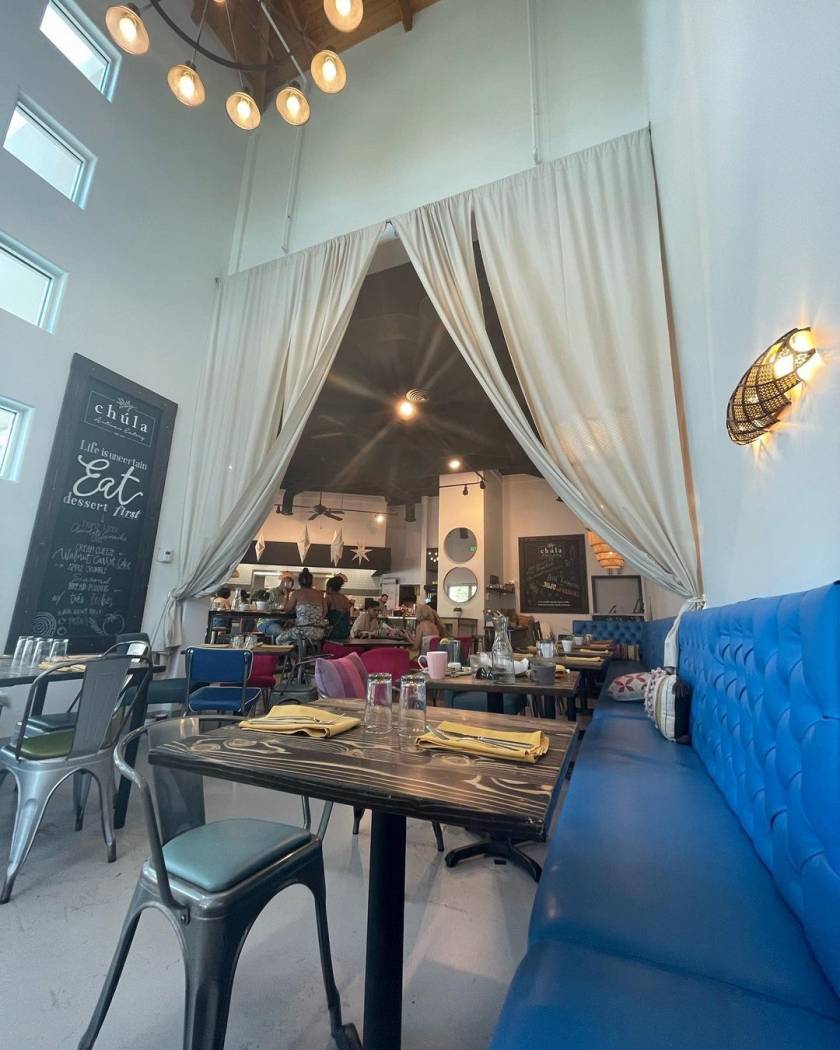 Photo Credit: akuusaa via Instagram
Address: 47150 Washington St Ste B, La Quinta, CA
Chula Artisan Eatery is a premier spot in La Quinta for outstanding breakfast. Although known as a cafe and bakery, this chef-driven space offers far more high end food than you might initially expect. Chula Artisan is the local choice for having an authentic La Quinta breakfast.
One of the popular dishes is the green chile biscuits, with poached eggs and hollandaise sauce - it's absolutely mouthwatering! And the brioche french toast with applewood smoked bacon is a treat. For a coffee different from most, try their tres leches latte or add some fun to your brunch and enjoy a mimosa or bloody mary instead.
Even the decorations are locally inspired with unmatched furniture, couches, and local urban wall art. Although not one of the most Instagrammable places in Greater Palm Springs, you can still snap a cute brunch photo while here.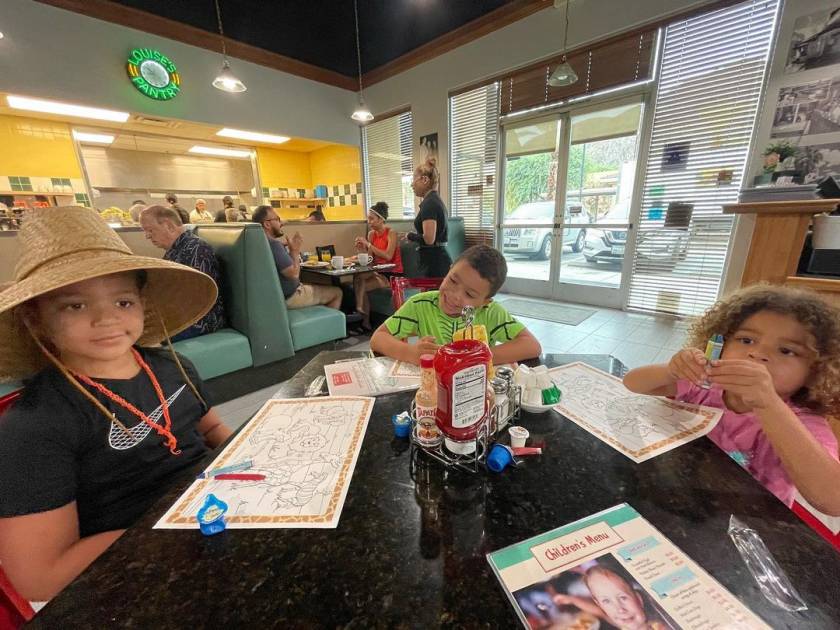 Photo Credit: rickyjenkins via Instagram
Address: 47150 Washington Street, La Quinta, CA
Louise's Pantry is a La Quinta landmark that started as a lunch counter and expanded into an all-day diner. Located near the Rancho Mirage La Quinta Golf Club, one of the best golf courses in La Quinta, Louise's Pantry serves old-fashioned American comfort food for breakfast and lunch.
The breakfast menu has an entire column of eggs benedict varieties, including lox and filet mignon. And corned beef hash is one of the more popular breakfast items on the menu.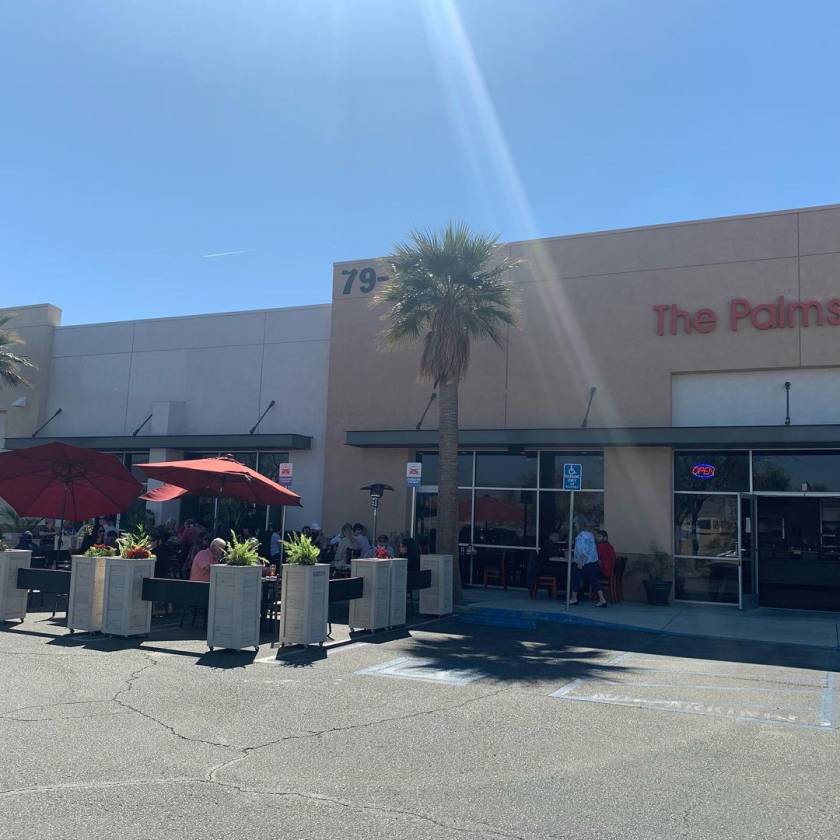 Photo Credit: _thepalmscafelq via Instagram
Address: 79255 CA-111 STE 6, La Quinta, CA
The Palms Cafe breakfast menu has something for everyone. There are egg combos, omelets, and classics such as Huevos Rancheros. The crowning jewel of this small cafe is the banana walnut pancakes and pineapple mimosas -- perfect for brunch.
Diners can choose between indoor and outdoor seating. Even in summer, the water misters will keep everyone cool and comfortable.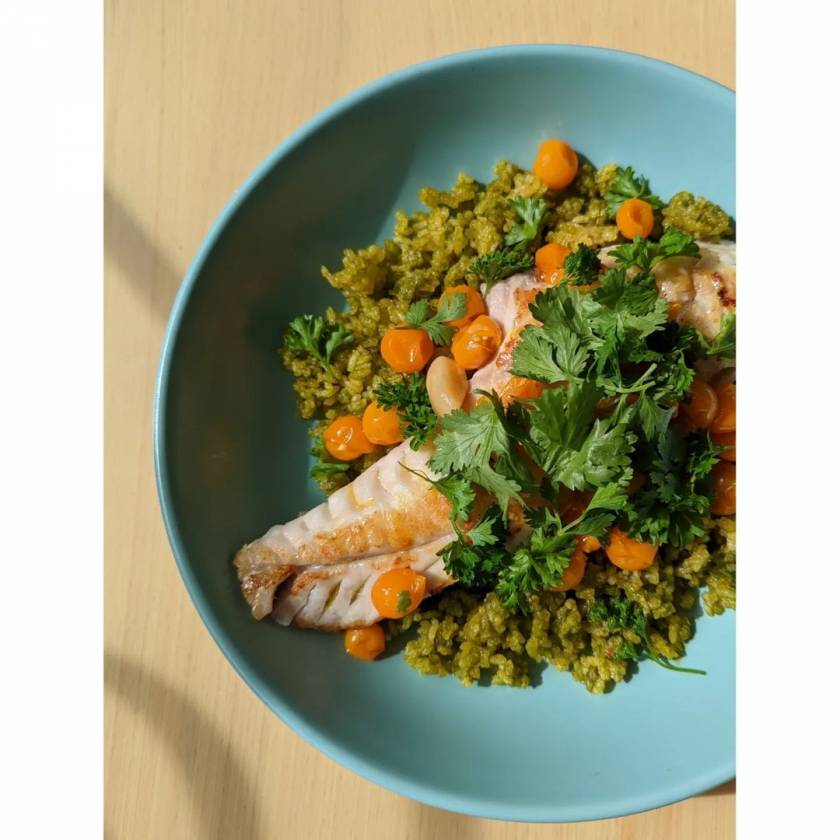 Photo Credit: itsabeautifulday.love via Instagram
Address: 50949 Washington Street, # 1A, La Quinta, CA
It's a Beautiful Day – for all-day brunch and lunch. This locally-owned farm-to-table restaurant offers an incredible selection of morning meals. The bodega sandwich or farm fresh frittata are great ways to start the day. If you have the time, enjoy the huckleberry hotcakes with fresh creme and huckleberry sauce. Locally roasted coffee and fresh juices round out the offerings.
Beautiful Day is perfect for diners looking for an area-sourced restaurant with vegan, vegetarian, and gluten-free options.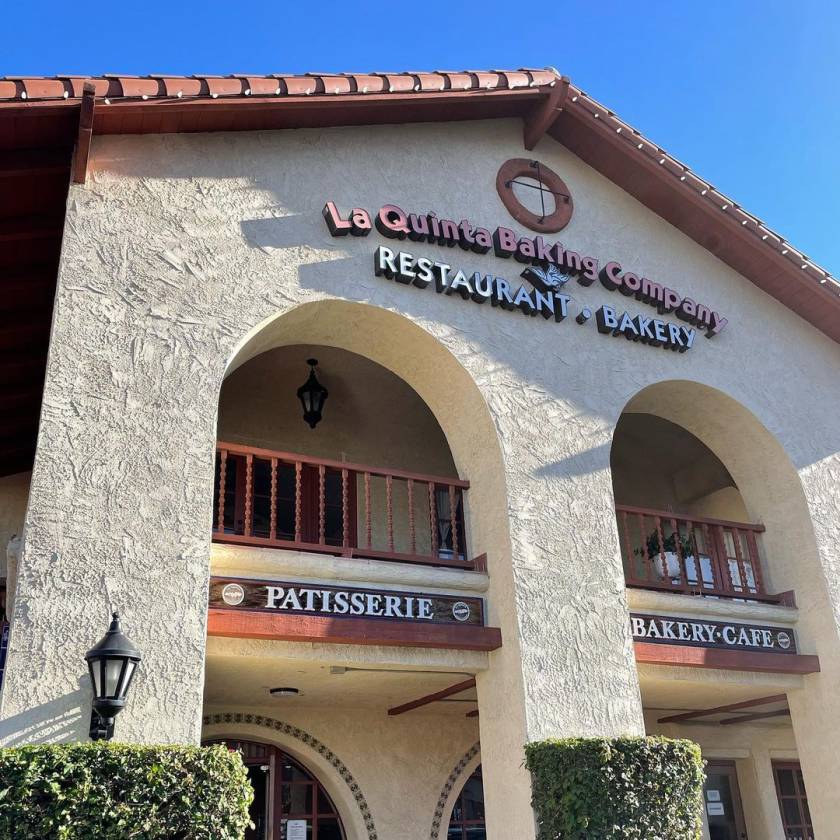 Photo Credit: postracepastry via Instagram
Address: 78395 CA-111, La Quinta, CA
La Quinta Baking Company is an excellent choice for a delicious start to your day. Choose to sit on the patio to catch the early morning breeze or settle indoors for a more traditional atmosphere. This European-styled bakery and cafe has something for everyone.
The menu ranges from the simple, a plate of eggs with croissants and scrumptious waffles to the sublime croque madame. Diners also have their choice of four different benedicts. Fresh roasted coffee, juice, and mimosas complement any meal.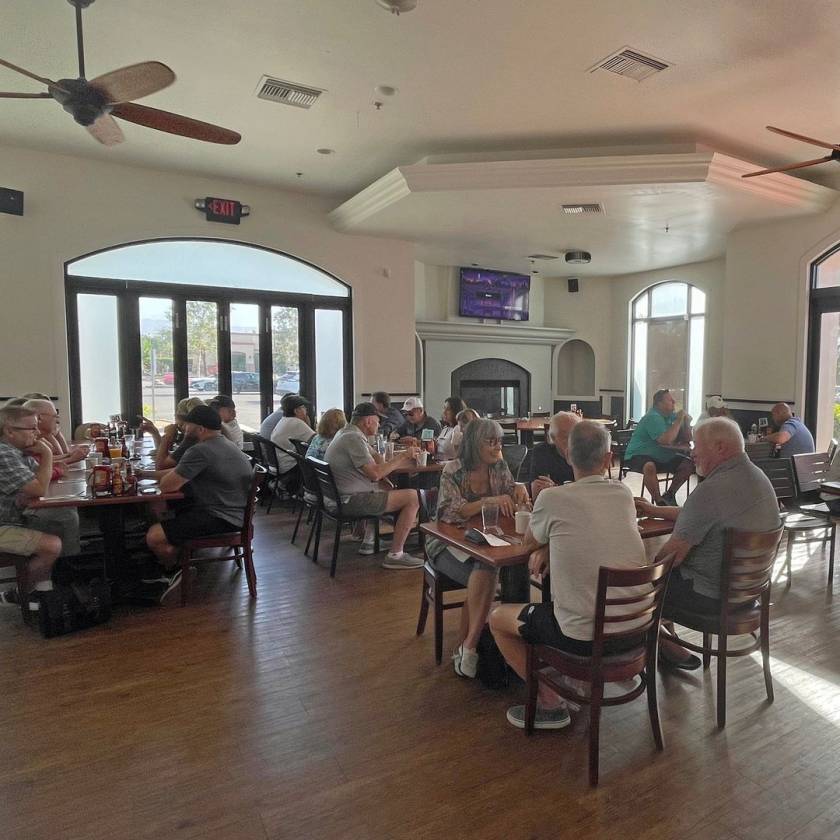 Photo Credit: desertvalley_porscheclub via Instagram
Address: 78430 California Highway 111, La Quinta, CA
Even though Broken Yolk Cafe is a national chain, it is a staple in La Quinta that offers classic American breakfast fare crafted into delicious works of art. Mouthwatering french toast, fresh strawberries, benedicts, and crispy applewood smoked bacon complement local signature creations. Perfect for a morning meeting or brunch at the office.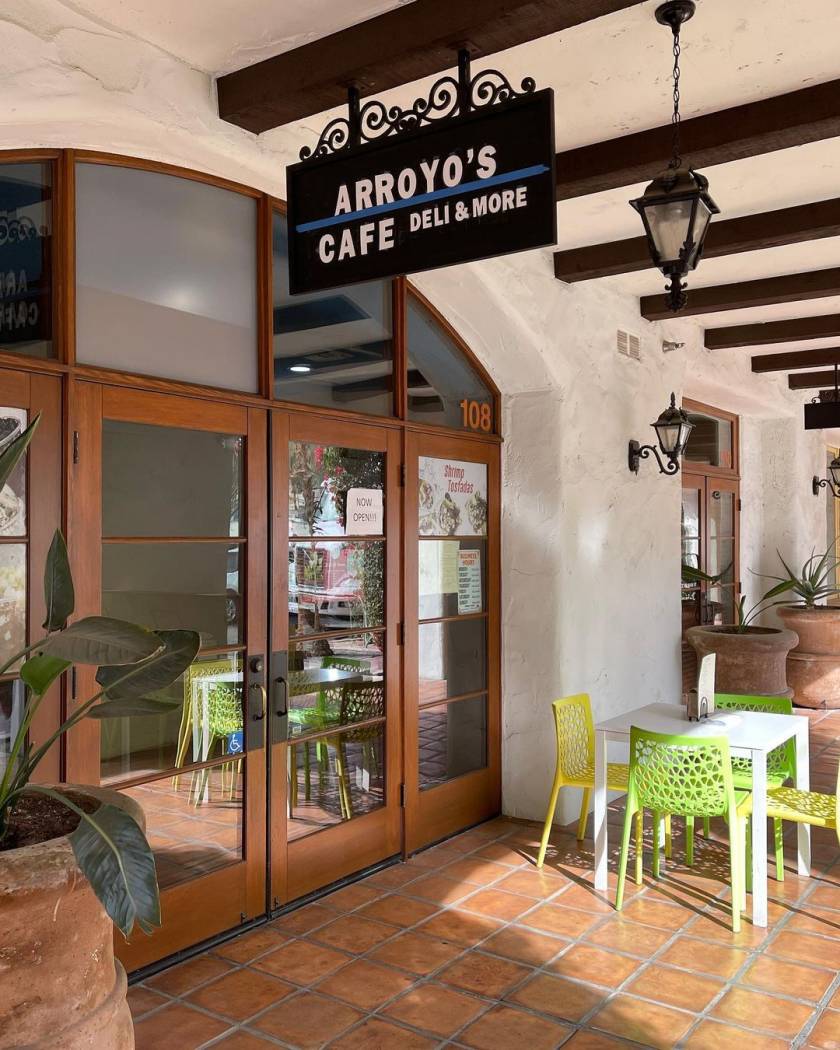 Photo Credit: cityoflaquinta via Instagram
Address: 78100 Main Street, La Quinta, CA
The Old Town Coffee Company, a great breakfast cafe in Old Town La Quinta (OTLQ) shopping district, features organic coffee and house-baked pastries. There are also light meals for a quick snack and refresher on the patio before continuing your day.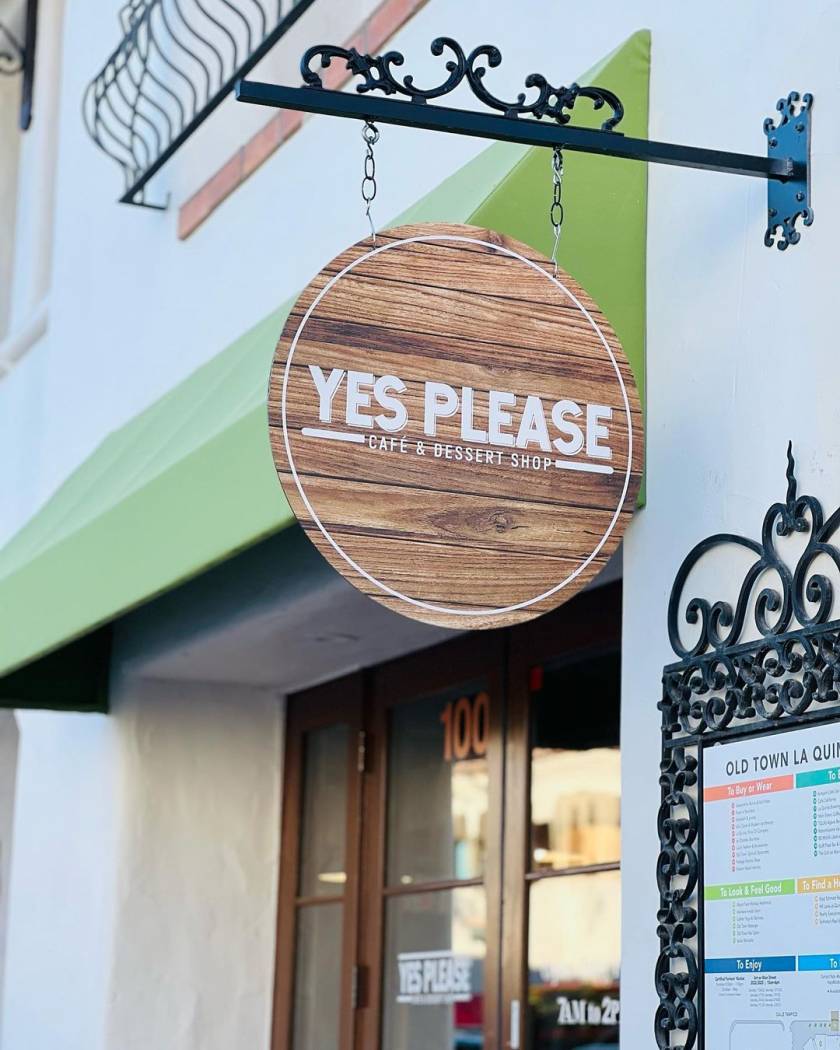 Photo Credit: yespleaselaquintaandginaandthebean via Instagram
Address: 78065 Main St STE 100, La Quinta, CA
Also located in Old Town La Quinta, the California Cafe serves brunch all day. Fresh pastries or locally sourced ingredients for a healthier twist to classic meals make this a perfect spot for breakfast or lunch.
Baristas start with locally sourced organic coffee for hot drip, iced horchata, or strawberry matcha latte. Or opt for a quick to-go healthy smoothie for a mid-morning pick-me-up.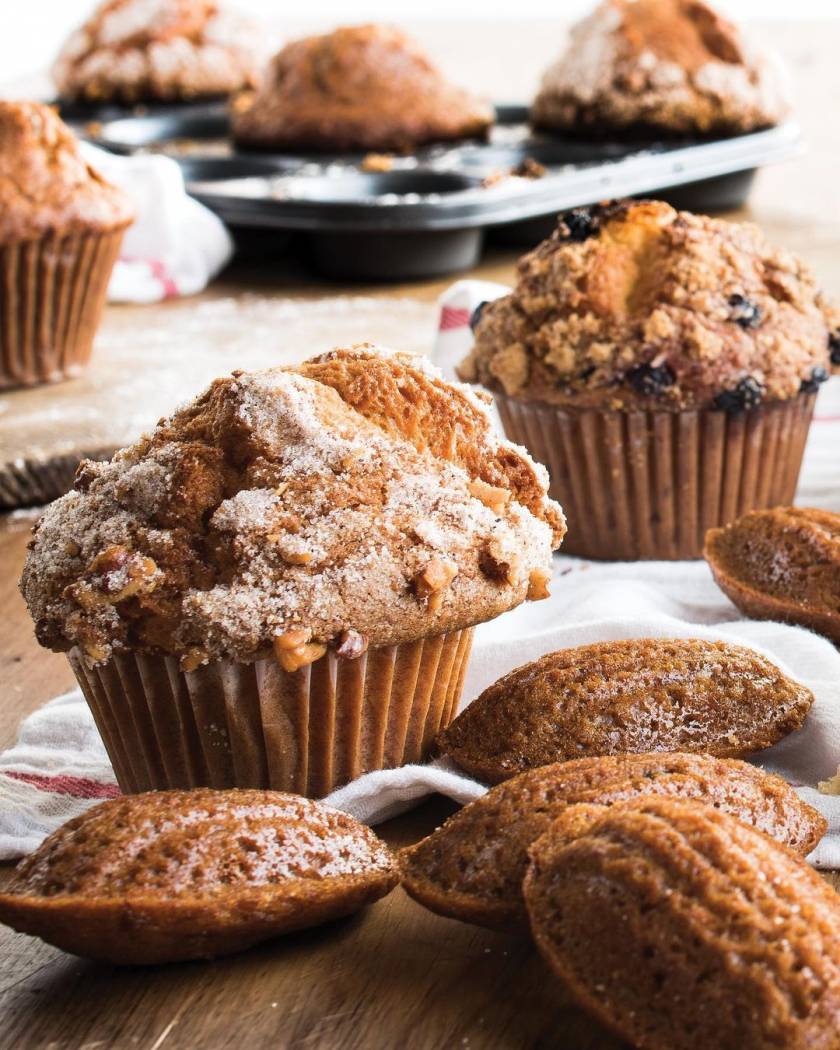 Photo Credit: mimisbistrobakery via Instagram
Address: 79765 CA-111, La Quinta, CA
Mimi's Bistro and Bakery is a La Quinta mainstay. It is a rustic Franco-American restaurant and a family-friendly choice for breakfast. Grab a quick croissant or muffin for a work snack or choose one of the made-to-order classics. The quiche lorraine is perfect for brunch, served with fresh fruit and hot, freshly ground coffee.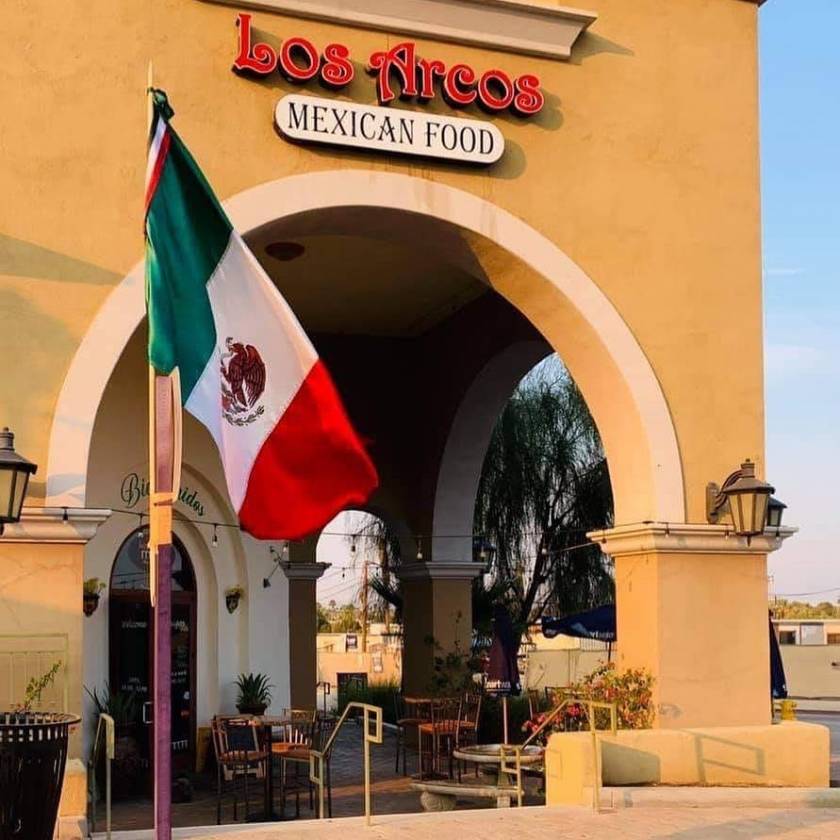 Photo Credit: los_arcoslq via Instagram
Address: 50855 Washington Street, #2I, La Quinta, CA
An Almaraz Family restaurant serving traditional and hearty Mexican breakfast and brunch, Los Arcos is another option you shouldn't overlook. Look for the classics like huevos rancheros and chorizo. For a heartier meal, add guacamole, tortilla chips, and salsa to your steak and eggs.
Los Arcos' generous portions make this restaurant one of the best breakfast choices in town if you're really hungry or want to split one meal between two people.
Address: 81106 CA Highway 111, Indio, CA
Maxcy's Grill is roughly 10 miles east of La Quinta and is a great spot if you're looking for a place that reminds you of grandma's kitchen. No frills, just good food. The menu ranges from basic egg omelets to buttermilk pancakes. Everything is served with fresh coffee and cream, rounding out the meal. There is even a La Quinta breakfast burrito or two on the menu.
Economical Breakfast Options in La Quinta ($)
Address: 46-520 Washington St, La Quinta, CA
Aspen Mills Bread Co is a desert gem and ideal for someone who prefers sweet over savory when it comes to breakfast. Aspen Mills also serves fresh, house-roasted coffee, homemade pastries, and delicious slices of bread. Here, you can make your morning start as healthy or decadent as you please.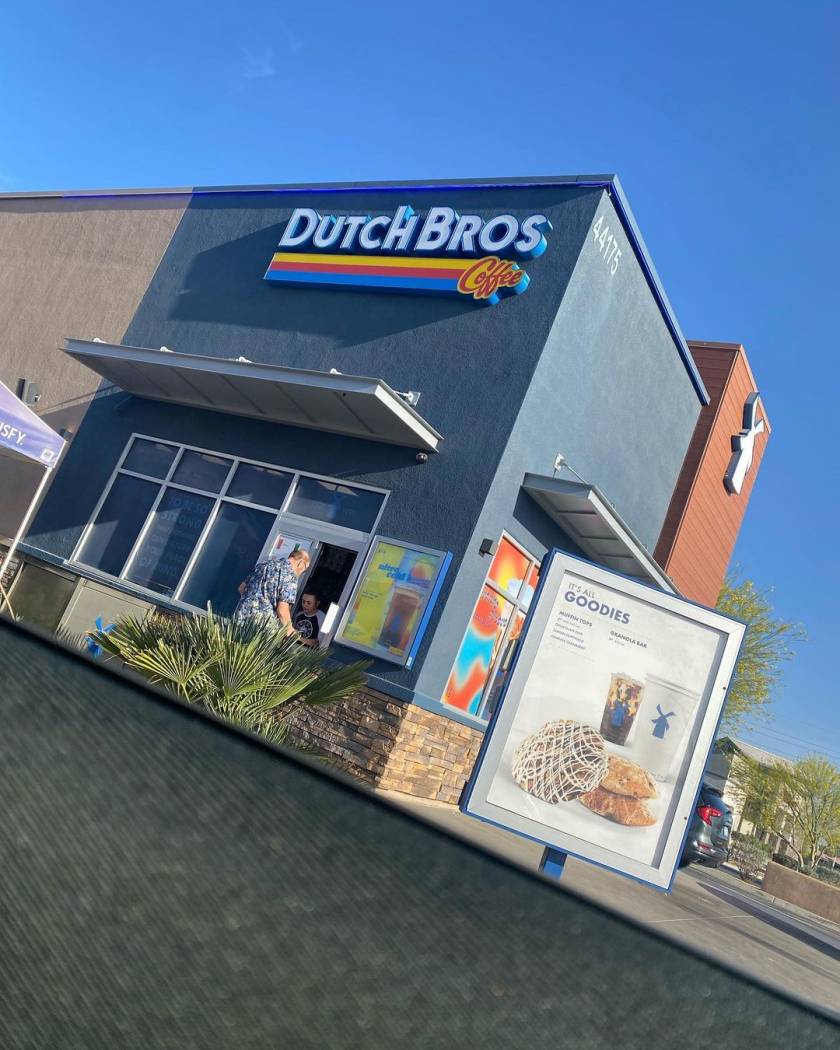 Photo Credit: smileelida via Instagram
Address: 44-175 Jefferson Street, La Quinta, CA
A regional coffee chain loved by many, Dutch Bros makes you feel at home. This intimate coffee house and drive-through is a great summer morning stop for an iced coffee and a pastry on your way to the mountains or valley for a day spent outdoors.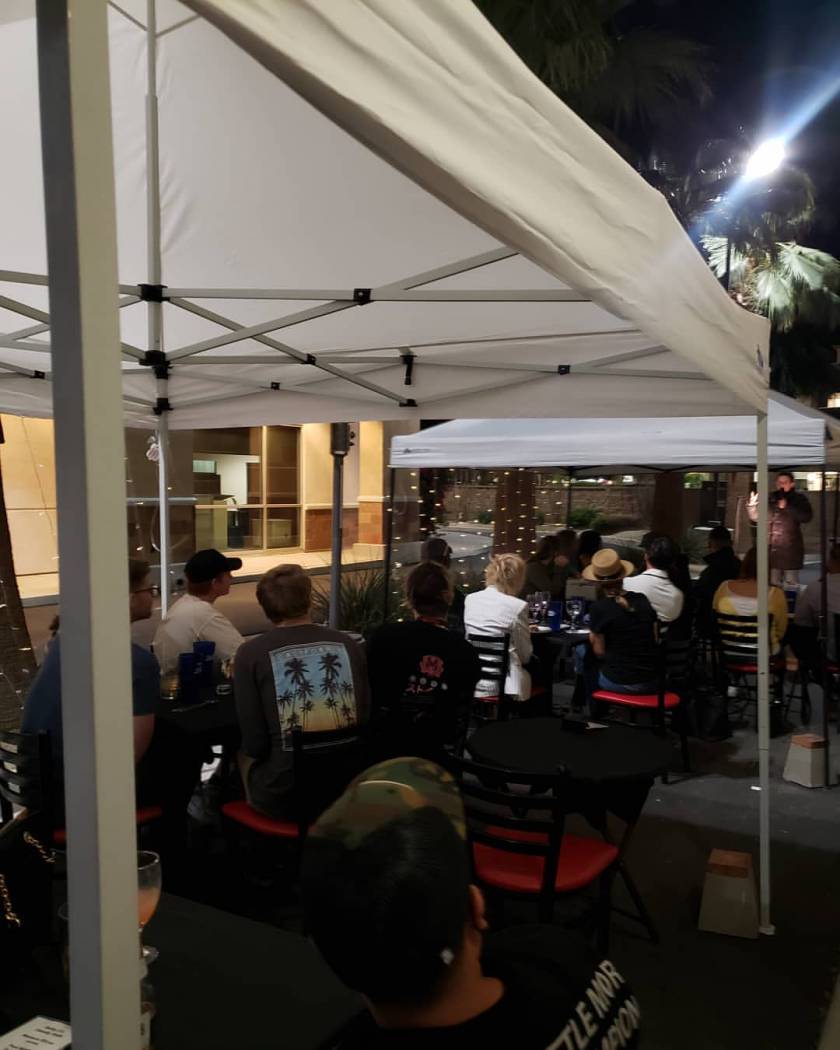 Photo Credit: bobbysdetroitconeyisland via Instagram
Address: 79630 Highway 111, La Quinta, CA
Bobby's Detroit Coney Island is the choice for a no-frills, inexpensive breakfast. The sweet cream pancakes or three egg omelets are hearty and filling, and the coffee is hot and always fresh. Although more well-known for their Coney Island style hot dogs served during lunch and dinner, they do have surprisingly good, albeit self-indulgent, breakfast options.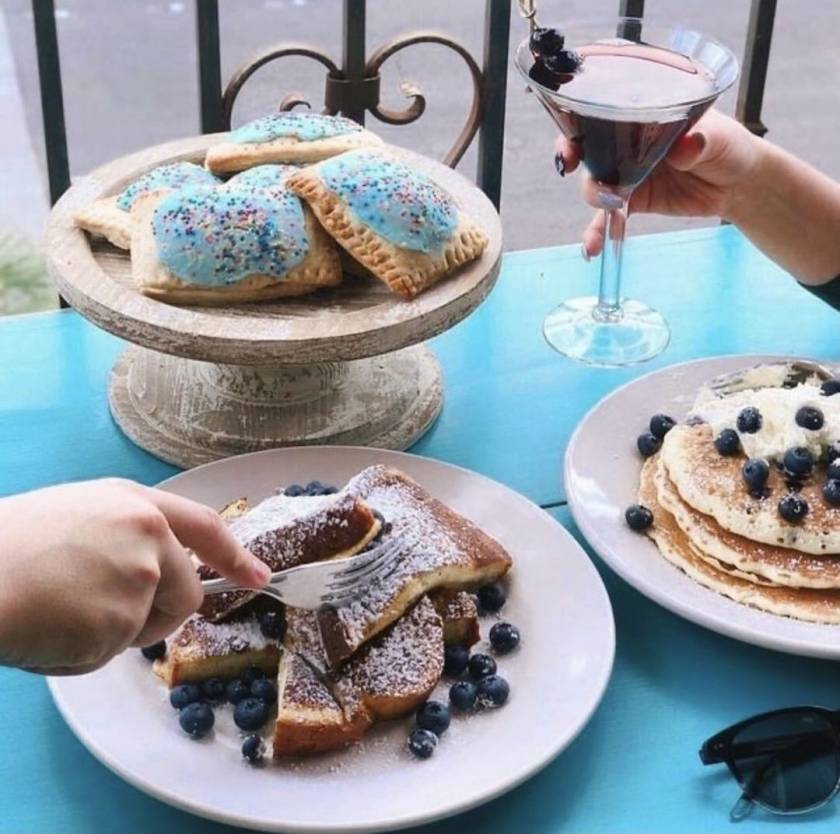 Photo Credit: wilmafrieda via Instagram
Address: 73575 El Paseo Ste C2310 Unit 2310, Palm Desert, CA
Wilma & Frieda's is a classic desert California restaurant located in Palm Desert, 10 minutes from La Quinta, California. This is a popular local cafe that offers comfort-styled breakfast & brunch. House-made eggs and omelets with hash browns are a staple here. Or, for something a bit more brunchy, the choice is Kim's Banana Caramel French Toast.
Start Your Day off Right in La Quinta
With these 21 great places to eat breakfast in La Quinta, CA, you're sure to find the perfect place to start your day. Although La Quinta and Greater Palm Springs are home to more chain restaurants you can find throughout the country, we always recommend you eat local while here and enjoy flavors you won't be able to find elsewhere. Trust us, the food in this town alone might just drive you back here year after year!