A Traveler's Guide to Old Town, La Quinta
La Quinta is a charming desert town in the Coachella Valley of Southern California and Old Town La Quinta is at the heart of it all. Located in Greater Palm Springs, a quick from Los Angeles or San Diego, you'll feel much farther away from the city's hustle and bustle.
Once you've settled into your luxury vacation rental home in PGA West, it's time to hit the town!
You can get a feel for the Old Town by taking a stroll through the quaint streets lined with lovely adobe buildings, shopping for souvenirs in the local boutiques and art galleries, or grabbing a bite to eat at one of La Quinta's best restaurants.
This traveler's guide to Old Town La Quinta will help you make the most of your trip by providing insight into the area's unique attractions, and give you a sense of where to eat, shop, and enjoy the best happy hours in Old Town.
The Best Things to Do in Old Town, La Quinta
Old Town is the gathering place of La Quinta. It's the place to be for the best shopping, dining, and community events in the area.
Here are the best things to do in Old Town:
Bike the Historic Streets of Old Town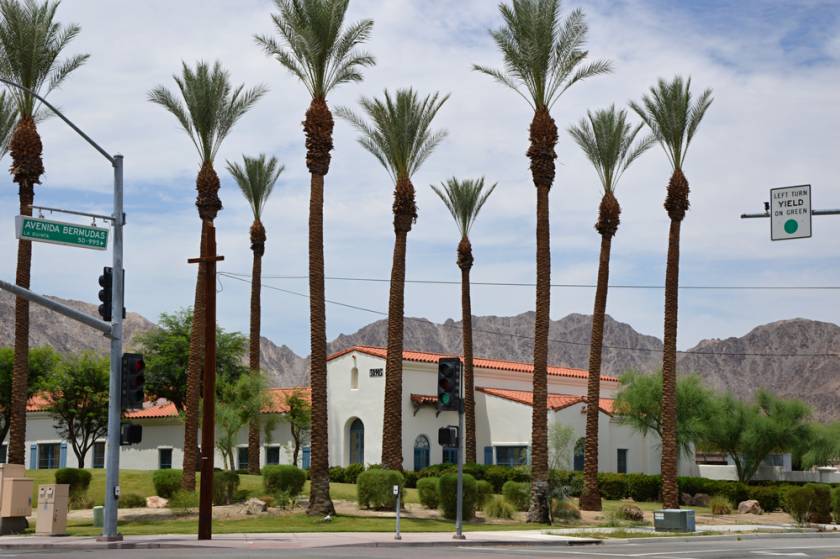 Photo Credit: Ulf Nammert
One of the most fun ways to explore Old Town La Quinta is to hop on a bike and explore the area. You can rent a bike from Pedego Electric Bike Rentals, and cruise past historic buildings like the La Quinta Museum, La Quinta City Hall, and the La Quinta Library. If you want a memorable photo during your trip to Old Town, in front of one of these historic buildings is a great place to pose!
Art on Main Street
A few Saturdays a month, Old Town La Quinta hosts a fantastic community event: Art on Main Street. Featuring +100 local artists, you'll find paintings, jewelry, ceramics, glass work, textiles, photography, and more. You'll also be able to enjoy free live music.
Located right in the center of Old Town at 78100 Main St, this is an event not to be missed if you happen to be in town on one of these Saturdays.
Yoga Classes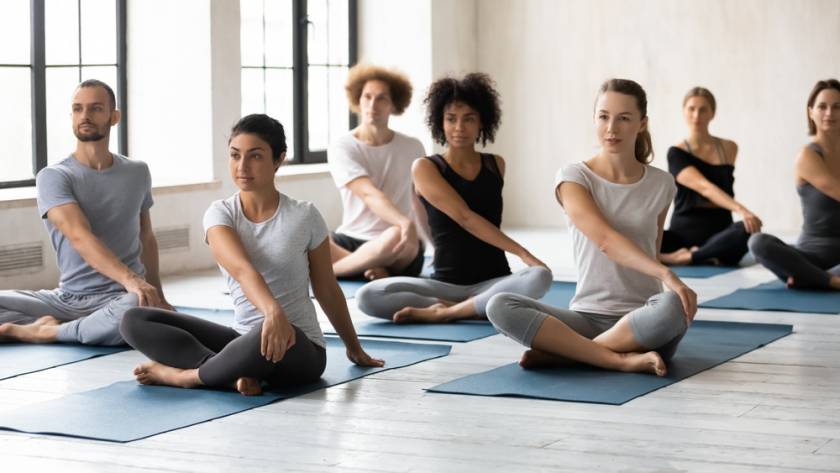 Photo Credit: fizkes
If you're looking to practice yoga during your trip to La Quinta, you're in luck- you can take yoga classes right in the heart of Old Town, at Gather Yoga Studio. This cozy, welcoming yoga studio offers yoga classes, Tibetan Sound Bath Meditation, Private Wellness Coaching, and more.
Or, if Pilates is more your speed, you can also take Pilates classes over at BASI Pilates Academy.
Massage Treatments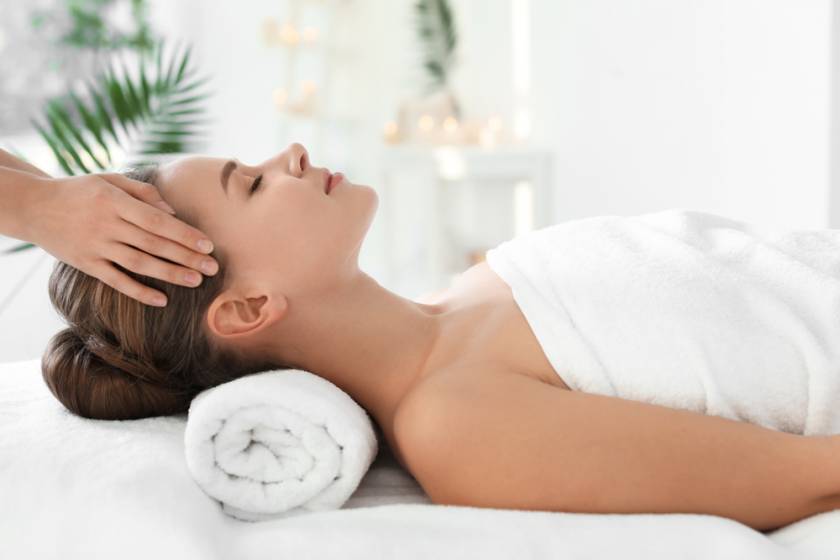 Photo Credit: New Africa
After a long day of exploring or being out on the golf course, one of the best ways to unwind is with a massage. Old Town La Quinta has no shortage of massage options either.
Lynn's Massage Therapy is a great place to go for the ultimate healing experience, and Old Town Massage is well known for amazing massage therapy services like their hot stone massage and Chinese massage. They even offer a couple's massage.
Sunday Certified Farmers Market
If you're looking to shop for artisanal goods, fresh honey, produce, gourmet meals, or simply enjoy this pleasant community space, you can't miss the Certified Farmers Market in Old Town La Quinta!
Every Sunday from October to May, the Certified Farmers Market runs in Old Town from 8 am - 1 pm. Farmers from all over the Coachella Valley bring in their delicious, home-grown goods.
The Certified Farmers Market is a great place to experience the community of La Quinta, and to support small, local businesses as well. You can find more information on dates and locations here.
Shopping in Old Town, La Quinta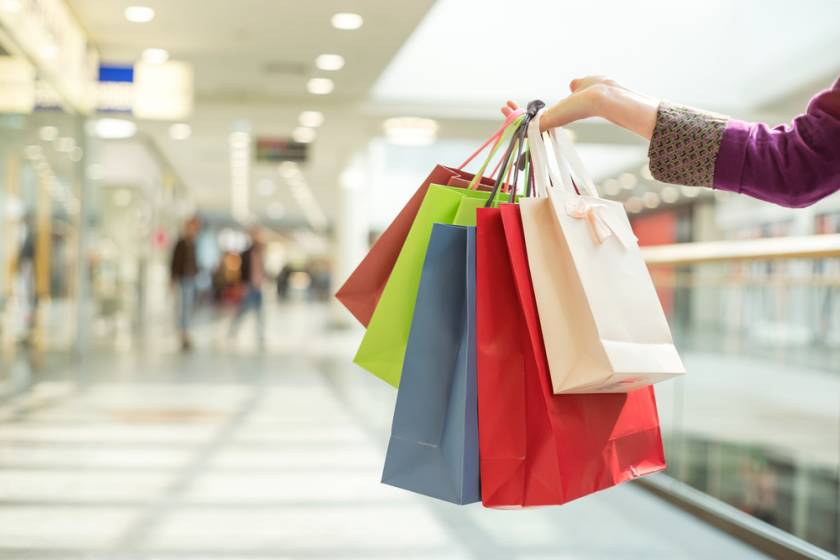 Photo Credit: Kattecat 
The picturesque streets of Old Town are lined with several sophisticated shops, including art galleries, upscale clothing boutiques, and fine home goods. You'll quickly see that Old Town is the shopping district in La Quinta with plenty of tempting shops to peruse.
Here are the best places to shop right in Old Town:
Lulu's La Quinta
Lulu's specializes in unique accessories and clothing. Lulu Cofer, the founder, shares her love of travel with the public through her eccentric collection of global goods. Within Lulu's, you'll find jewelry, handbags, kimonos, scarves, and more.
Elizabeth & Prince
Elizabeth & Prince is a refined and perfectly curated lifestyle boutique. The interior of the boutique embodies the spirit of the Southern California desert, and it's a great place to find a beautiful, high-end casual piece to add to your wardrobe.
Le Château
Le Château Boutique carries an impressive selection of gorgeous clothes for women- with a European Flair. They pride themselves on helping modern women put together their perfect look, whether it's casual, elegant, or anywhere in the middle.
Alexandrite Active & Golfwear
Whether you're looking for a new look to take with you to the yoga studio, golf course, bike paths, or simply something to relax in while lounging at your PGA West Villa, Alexandrite Active & Golfwear has you covered.
La Quinta Olive Oil Company
If you're searching for a truly unique good to take home with you, you should certainly pop into La Quinta Olive Oil Company. This shop carries exquisite, authentic Italian olive oils and balsamic vinegar, and is the perfect way to bring a Mediterranean influence into your cooking.
For the best places to shop in La Quinta, pay a visit to our Ultimate Guide for Shopping in La Quinta.
Where to Eat in Old Town, La Quinta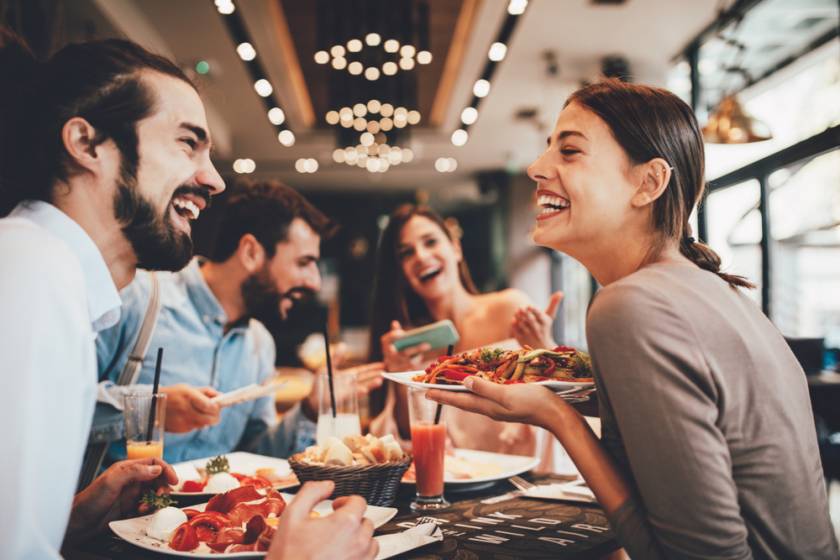 Photo Credit: djile
Old Town La Quinta boasts an impressive variety of restaurants. From tasty taquerias to home-cooked Italian dining experiences, the culinary scene in Old Town is very impressive.
Here are some noteworthy places to eat or grab a quick pick-me-up in La Quinta's Old Town:
RD RNNR
RD RNNR (pronounced Road Runner) is the ideal place to grab a bite at the trendiest little corner of Old Town. Serving up the best craft beer, cocktails, and American cuisine, RD RNNR continuously rotates their menu to ensure you get the best meal with the freshest ingredients.
Ranked as an OpenTable Diner's Choice for 2022, we're sure you'll love eating and/or grabbing a drink here as much as we do. Started by two who have worked in the Coachella Valley restaurant industry for 20 years, they've put that experience to the test at RD RNNR.
Arnold Palmer's Restaurant
Even if you're not in La Quinta for their famed golf courses, you most likely have heard the name "Arnold Palmer." As one of the most well-known golfers in history, his name is one that most people recognize.
Whether you know it or not, though, Arnold Palmer's Restaurant, just a few blocks from the heart of Old Town, is well worth the visit. Offering classic steakhouse fare, here you can enjoy juicy steaks, fresh seafood, and classic comfort food.
The Grill on Main
The Grill on Main takes a unique approach to Classic California fare. Enjoy delicious appetizers like their California Cauliflower and Seared Tuna Tataki. Their salad offerings include fresh market greens, with a great variety of everything from a California Caesar, to an Israeli Salad.
For dinner, you can opt for a classic grill option like their Grill Burger or Prime Rib French Dip, or choose one of their dinner favorites like their Maple Glazed Salmon, or All-Natural Chicken Parmigiana.
La Quinta Brewing Co
La Quinta Brewing Company is the best place in Old Town to enjoy craft beers in the desert. While their tap beer offerings are constantly rotating, some of the brews currently on tap include their gold medal-winning Koffi Porter, refreshing Cactus Prick Hazy Pale Ale, and their La Quinta Lager.
You can settle into either their cozy taproom to enjoy a bite, or enjoy some Tasty Pub Favorites on their patio with spectacular mountain views.
Enzo's Bistro and Bar
If you're craving authentic Italian food in an elegant atmosphere, you'll love Enzo's Bistro and Bar. It doesn't get much better than enjoying carefully crafted family recipes with fresh pasta and sauces-all made in-house. Enzo's has both a lovely indoor and outdoor dining area, where you can enjoy their tasty food with either a craft cocktail or something from their extensive wine list.
For a full guide on dining not just in Old Town but in all of La Quinta, check out our list of The Most Delicious Restaurants in La Quinta!
The Best Happy Hour Bars in Old Town, La Quinta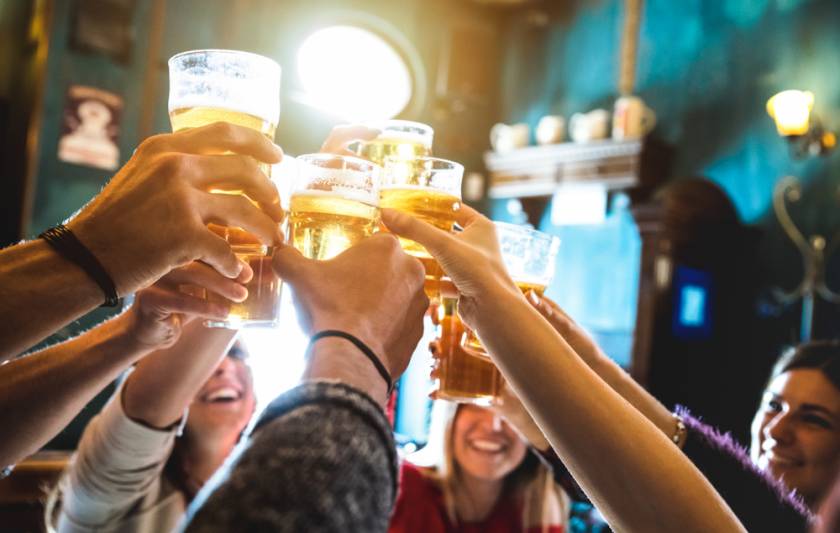 Photo Credit: View Apart
If you're looking for a more expansive guide to the best happy hours in the whole Palm Springs Area, check out our guide here.
However, here are the best options for a great bar scene specifically in Old Town La Quinta:
Stuft Pizza Bar
Stuft Pizza Bar has their happy hour daily from 3-6 pm throughout their entire restaurant. Happy hour offerings include $4 well drinks, pints, and wines by the glass, along with $5 Stuft Sangrias and Margaritas, plus $6 mugs of beer.
They also have no shortage of food specials, including discounted items like pizzas, Baja Fish Tacos, and even a 7oz New York Steak!
TQLAS Agave Bar & Grill
TQLAS Agave Bar & Grill has one of the best happy hours around. From 3-6 pm daily, you can enjoy a $5 classic margarita, along with discounted tequilas, beer, well drinks, and wine.
La Quinta Brewing Co
With an amazing happy hour list in addition to their regular menu, La Quinta Brewing Co easily makes the list for both one of the best places to eat, and hit happy hour in Old Town La Quinta.
Every weekday from 3-6 pm, you can enjoy 25% off all pints of their craft brews.
Fortun's Kitchen + Bar
Located right in the heart of Old Town, Fortun's Kitchen + Bar is a laid back spot to grab a drink while you watch the game. Although much more than just a sports bar, their big screen TVs will ensure you never miss a moment if that's what has brought you in. They also offer a large outdoor patio to enjoy some fresh air along with your happy hour.
Pick a drink from their ample cocktail and wine list or create a custom drink. You'll be sipping the coldest drink in the California desert thanks to their ice rail.
Enjoy Old Town La Quinta
Framed by the picturesque Santa Rosa Mountains, Old Town La Quinta is the perfect place to embrace and explore this charming desert community.
With this ultimate traveler's guide to Old Town La Quinta, you now have insider information on not only what to do, but also where to shop, dine, and drink during your getaway to this quaint Californian desert town.