A Visitor's Guide to Spring in La Quinta
The beautiful desert paradise of La Quinta is truly wonderful to visit in the spring. During the spring months landscapes transform into an oasis of spring wildflowers and blooming cacti amongst the spectacular mountain views.
Between the miles of hiking trails, the world-class golf courses at PGA West, and the longer days without the summer heat, there's no shortage of wonderful activities to enjoy this time of year in La Quinta.
No matter what time of year you choose to vacation in La Quinta, there is plenty to do. However, springtime offers its own special allure to the area. Here is our visitor's guide to La Quinta in the spring.
La Quinta Weather in the Spring
If you're planning to visit La Quinta in the springtime, you're in luck. The spring holds some of the California desert's most comfortable and mild weather.
During spring in La Quinta, the desert is transitioning from the cool weather of winter, into the scorching temperatures of summer. The months of March, April, and May hold weather somewhere in the middle.
March temperatures range from 54°F to 81°F.
April temperatures range from 60°F to 87°F.
May temperatures range from 66°F to 94°F.
As far as precipitation during the spring months in La Quinta, there is very little, if any, rain.
As the weather transitions, it's still quite pleasant in La Quinta for outdoor activities, and you don't have to worry about early morning chill like in the winter. So overall, the weather during spring in La Quinta is very pleasant.
What To Do in La Quinta in the Spring
Spring is a beautiful time in La Quinta. The weather is pleasant, the desert flowers are blooming, and it's a fantastic time to be outside and explore the beauty of the Coachella Valley.
Here are some of the best things to do during spring in La Quinta.
Take a Hike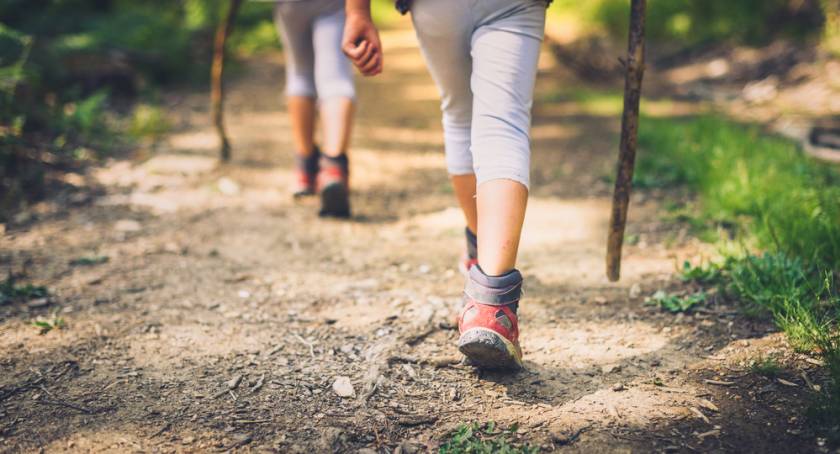 Photo Credit: JGA
The combination of mild weather and blooming flowers makes springtime hiking in La Quinta and the Palm Springs area unique.
While you may want to avoid hiking during peak sunlight hours during midday, the window in which it's still pleasant to hike and be out in the sun is greatly extended in the spring.
The springtime is especially great for hiking around water features. Many waterfalls and lakes have dried up in the summer and fall; however, nature's water features are alive and flowing in the spring. Plus, you can experience desert flowers blooming after a rainfall season.
Here are some of the best springtime hikes in La Quinta.
The La Quinta Cove to Lake Cahuilla Trail is a moderately challenging 6.5-mile hike that is beautiful in the springtime.
The trail is an excellent place to see wildlife like birds and deer and plenty of wildflowers, including Desert Five Spot and Ghost flowers. In addition, the lake views are wonderful at the trail's end, especially in the spring when the water levels are much higher than the rest of the year.
Bear Creek Oasis Trail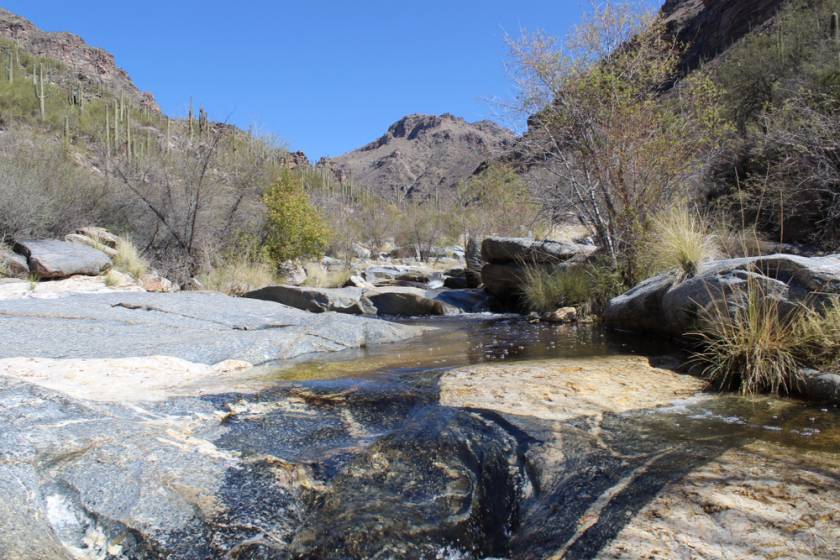 Photo Credit: JennyJuanTooMany
The Bear Creek Oasis Trail is a strenuous but rewarding hike, just shy of 10 miles, that leads to a beautiful oasis.
This is a great hike to do during spring in La Quinta while the oasis is full and teeming with life. It is, however, one of the more challenging hikes in La Quinta and is best attempted earlier in the day before it becomes too hot. In addition to the oasis at the end, you'll see beautiful cacti and wildflowers along the trail.
La Quinta Cove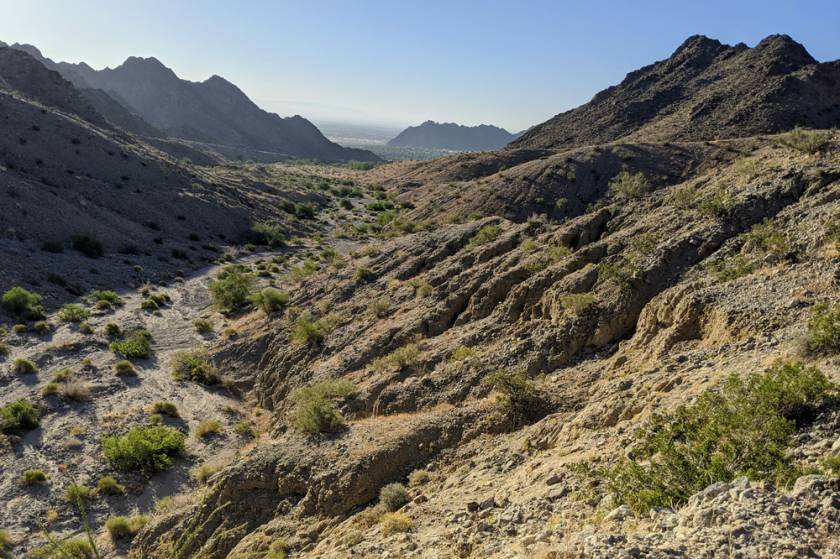 Photo Credit: Noah Sauve
The La Quinta Cove Trail is a great option for a fun, shorter hike. The hike is 3.6 miles in length and mostly flat, making it perfect for a leisurely stroll. It also has lovely desert views, and you can catch the cactus blooming during springtime.
Go Golfing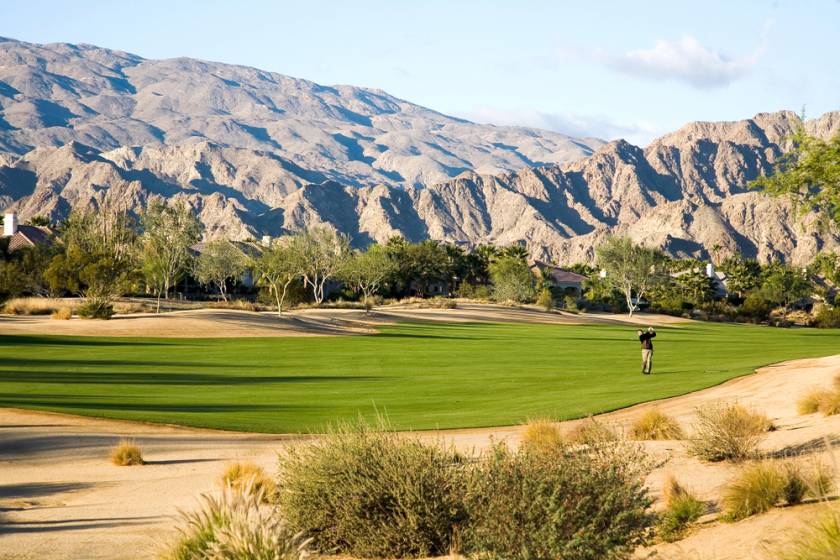 Photo Credit: Michael Andrew Just
Golfing in LA Quinta is one of the most popular outdoor activities in this desert oasis. While golfing at PGA West is an incredible experience all year long, there's something special about golfing during spring in La Quinta. With the stunning backdrop of the Santa Rosa Mountains and wildflowers popping out all over, it's hard to beat the views.
As a bonus, you can extend your golfing game during this season as the temperatures are cooler than in the blazing summer months. The transition from winter to spring is a beautiful time to be out on the course!
Take a Biking Tour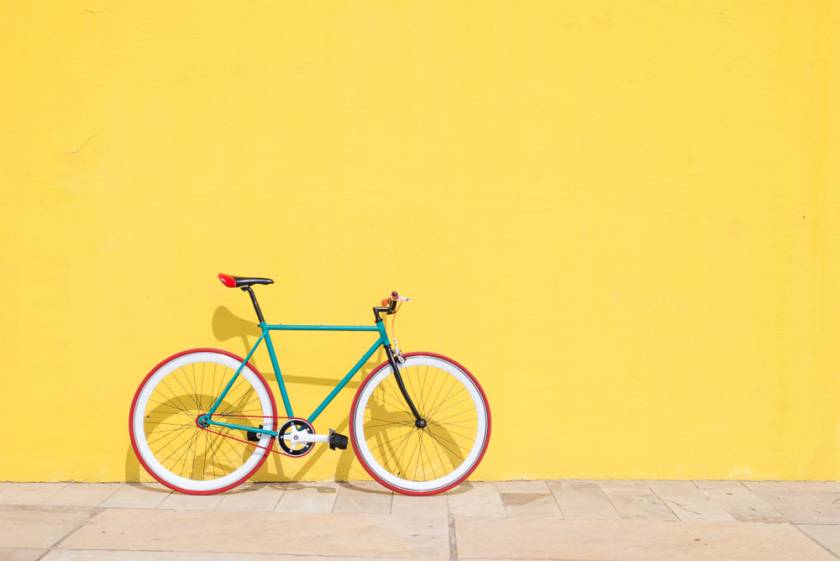 Photo Credit: 2Design
While fall reigns supreme for biking in many parts of the world, spring is an amazing time for biking in La Quinta.
One reason for biking in the spring is the fantastic weather and longer daylight hours. As the days grow longer, so does the window of opportunity for longer bike rides.
Spring in La Quinta is a beautiful time of the year to rent a regular or electric bike and do some sightseeing.
Old Town La Quinta is wonderful to explore by bike, and you can do a little architecture tour as you go through town. Village Peddler and Pedego Electric Bikes are great options for renting bikes by the hour.
In addition, for mountain biking, La Quinta has several great trails, including the Bear Creek Oasis Trail and the more leisurely La Quinta Cove Trail outlined above.
Try Tennis or Pickleball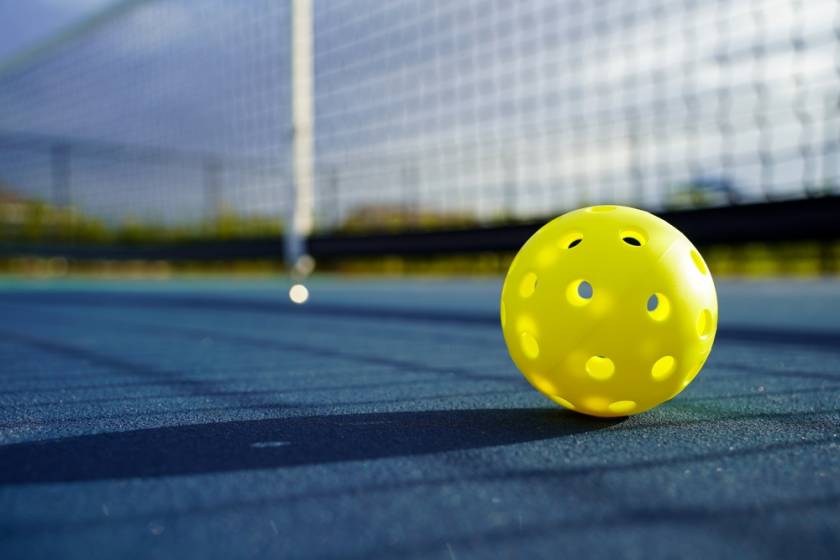 Photo Credit: JennLShoots
Spring is the best time to play tennis and pickleball in La Quinta. The warm, sunny weather and low humidity make it an ideal time to get out on the court and enjoy the game.
The courts in Old Town La Quinta are also known for their impeccable condition, so you can expect a high-quality experience. Stunning views of the surrounding mountains make this a premium tennis spot. And why not pop over to the adjacent Old Town with its numerous bars, restaurants, shopping and Happy Hours.
There are a few different options for tennis courts, such as Hyatt Grand Champions and the World Class Indian Wells Tennis Gardens. It doesn't get much better than this and all so close to your vacation residence at PGA West.
Have a Picnic in the Park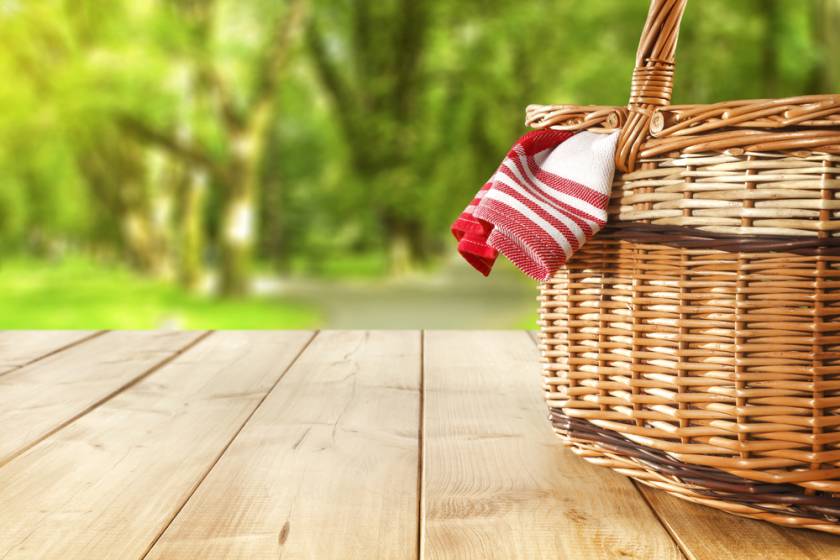 Photo Credit: S_Photo
Springtime is for picnics! If it's too warm to be active, it's probably the perfect temperature to relax in the grass under a tree.
La Quinta Community Fitness Center & Park is an excellent spot for a picnic. The park features several picnic tables and well-kept grass where you can spend a leisurely day at the park enjoying the breeze.
This park is family-friendly and has a children's play area, an outdoor amphitheater, a walking loop, and even an outdoor fitness center. Not to mention, the park has gorgeous views of the surrounding Santa Rosa Mountains.
Another excellent location for a picnic is the Lake Cahuilla Veterans Regional Park. This park is located away from the hustle and bustle of town and is a great place to escape into nature for the day while enjoying amenities like bathrooms, picnic tables, and BBQs.
Lake Cahuilla is also excellent for fishing, and spring is one of the best times to get lucky with your fishing pole here.
Head to The Farmer's Market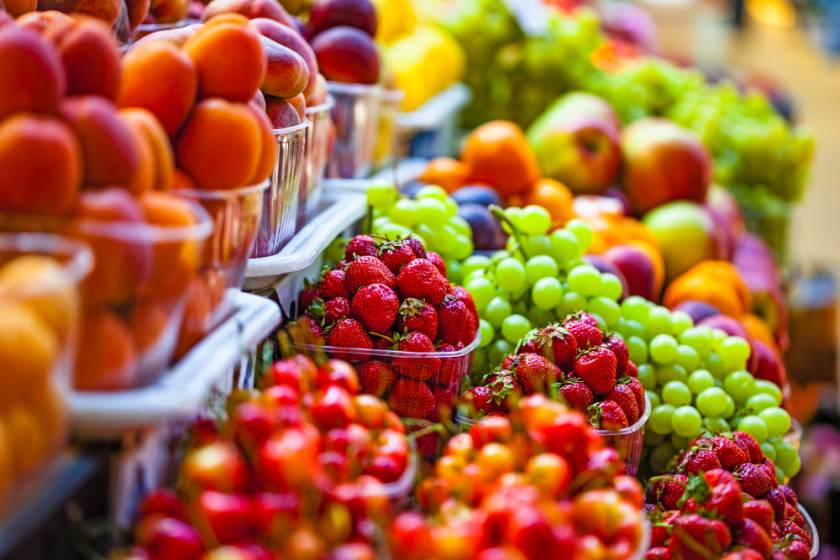 Photo Credit: Alexandra Lande
Spring is a great time to visit the Old Town La Quinta Farmers Market. This market runs from October through May and is full of delicious, locally-sourced produce, from organic fruits and vegetables to grass-fed meats and artisanal cheeses.
The weather at this time is perfect for a stroll around the market to soak up the sights, smells, and sounds of the season. This market is also great for finding unique gifts, like handmade jewelry, homemade jams, and sauces.
Plus, there are often live music and events at the market to offer you plenty of entertainment while you shop. After May, you can still enjoy the farmer's market, but it switches to an indoor venue due to the heat, making spring a great time to attend.
What to Pack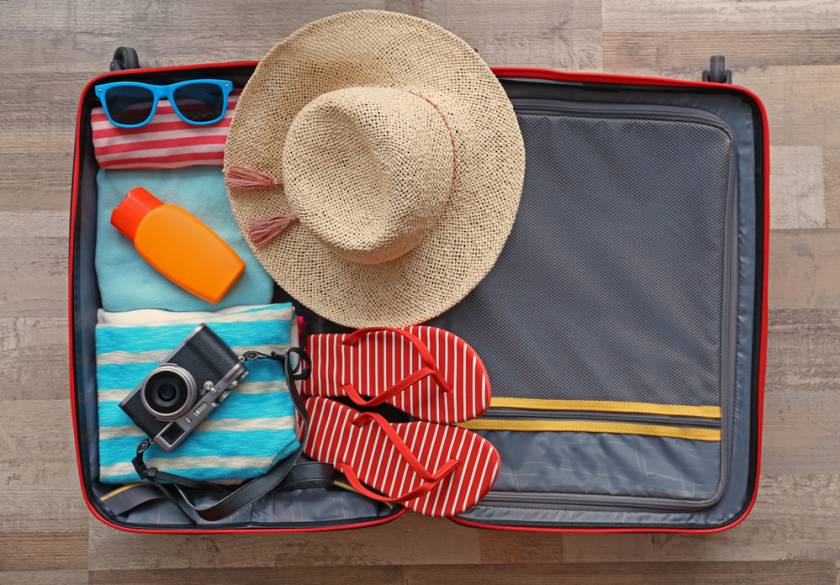 Photo Credit: Africa Studio
While the spring weather in La Quinta is much milder than the summer, it can still get reasonably hot mid-day, especially in May. It is the desert, after all! There is a decent fluctuation between morning and evening temperatures, so you'll want to pack accordingly.
Here are some essentials to pack for your trip to La Quinta in the spring.
Bathing suits
You'll want to have a few bathing suits on hand for those sunny days spent lounging by your outdoor pool.
Sunscreen
Even though La Quinta isn't nearly as hot in the spring as in the summer, you'll still want to pack plenty of sunscreen to protect yourself from the UV rays. They are deceptively sneaky, even on overcast days.
Hats and sunglasses
A good hat and sunglasses are a necessity for a trip to La Quinta any time of year, and the spring is no exception.
Light, summery clothes
The warm, pleasant weather during spring in La Quinta is the perfect time to break out light sundresses, flowy linen tops, and other breathable items from your light summer wardrobe.
A light jacket
Particularly in early spring, you'll want a light jacket to keep warm at night when the weather dips into the low 50s. Spring is also the windiest season in La Quinta, so you'll want something to break the wind, especially if you're hiking.
Hiking shoes
If you plan to explore the hiking trails in La Quinta, you'll want some sturdy shoes. Hiking trails can range from paved to completely rugged terrain.
Enjoy La Quinta in the Spring
The spring in La Quinta is a beautiful time to visit, thanks to the incredible weather and plethora of fun outdoor activities. Not too hot or cold, but just right for any activity.
Whether you're planning your first-ever trip to La Quinta or it's just your first time visiting during spring, your luxury vacation rental is waiting for you.